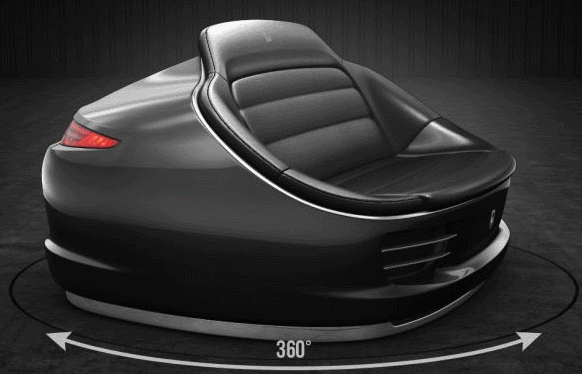 So you don't have money to buy a Porsche? Maybe you can settle for a 9Eleven Sofa. This exotic sofa is made from Porsche 911 parts by Luc Siodmok and Andre Sapierzynski from Polish design firm Luc & Andre. The sofa is made to order in 100% carbon fiber or aluminum. Its integrated cushions are upholstered in leather, alcantara and velour. Optionally, you can add an app-controlled hidden minibar. Its temperature is remotely adjustable.
This sofa is made for two people. It only costs $20k to get started, but if you get the aluminum version, you will have to part ways with 38000 euros. Makes a nice gift if you can afford it, doesn't it?
[via]
*Our articles may contain aff links. Please read our disclaimer on how we fund this site.