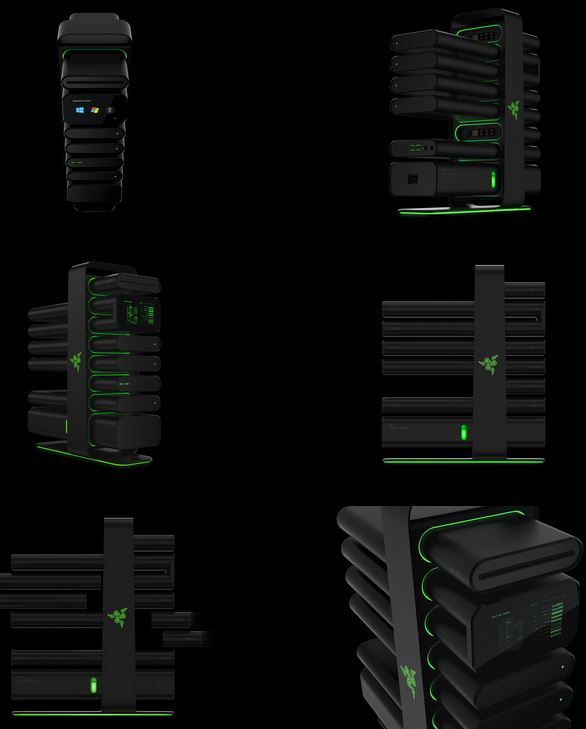 Want to play games like a pro? You are going to have to invest in a decent gaming desktop. Razer's Project Christine Modular PC Concept is quite intriguing. It allows any user to build and customize a PC in any configuration without any prior technical knowledge. That means you don't need to spend hours learning which part goes with what to upgrade your PC.
You may also want to see:
Project Christine's modular design allows users to easily build their PCs by allowing them to select and install modules on-the-fly, whether it's a CPU, GPU, or memory and storage configuration. The PCI-Express architecture of Project Christine automatically syncs components… a user can slot-in additional graphics modules and add more storage by either swapping-out the existing storage drives or adding more modules. Equally exciting, Project Christine is able to run multiple operating systems that the user may require.
The design enables any user to customize his/her PC fast. If you are a gamer, you know you have to upgrade your machine every couple of years or so to keep up with the latest games. This modular design enables you to do just that easily. Did I say how sleek the system looks?
[Source]
Disclaimer: *Our articles may contain affiliate links. Please read our disclaimer on how we fund this site. As an Amazon Associate, we earn from qualifying purchases.