Many of us are guilty of not maintaining proper posture when standing or working. That could come back to haunt you as you get older. UpRight happens to be an exciting wearable device that helps you achieve perfect posture in a short period of time. Just attach it to your lower back to train your body to stand and sit upright. UpRight is small and discreet. It alerts you when your posture is poor with a gentle vibration.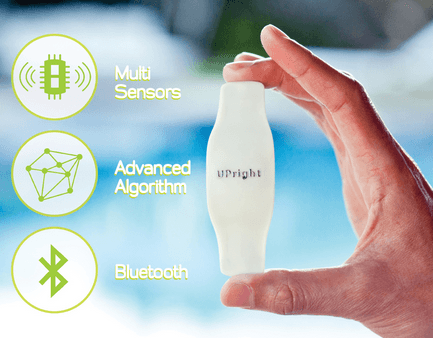 UpRight uses a hypoallergenic adhesive to achieve closer contact and more accurate readings. Its accelerometer tracks user's back angle and knows when you are standing, sitting, or even running. The device knows when to set its stretch sensor on or off (a skeleton sensing feature). UpRight has a training app to generate a custom training program based on your age, height, and other factors. You get posture stats to keep track of your progress.
UpRight is on Indiegogo right now. Early supporters can get one for $59.
Disclaimer: *Our articles may contain affiliate links. Please read our disclaimer on how we fund this site. As an Amazon Associate, we earn from qualifying purchases.