We have all received boring gifts in the past. With a bit of research, you can buy special people in your life things that they will truly appreciate. If you are looking for gifts for engineers in your life, you should give these a look: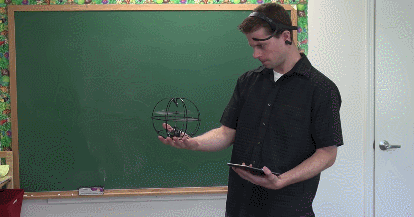 You may also want to see:
Puzzlebox brain-controlled helicopter: a helicopter with a EEG headset that allows you to control it with your mind. Just focus and clear your mind to start flying it.
Levitating Waters: creates the effect of water flowing upwards and suspends droplets in mid-air.
Necomimi Brainwave Cat Ears: these read your brainwaves and move as your emotions change.
Mechanical Engagement Ring Box: a beautiful ring box that opens to reveal your ring. Andrew O'Bannon is the artist behind it.
Mechanical Cogs Ring: another special ring for the geeks in your life. It has 16 gears that counter-rotate with the touch of a finger.
Personalized Gear Clock Award: a mechanical piece for engineers, designers, and mechanics. It can be personalized with engravings.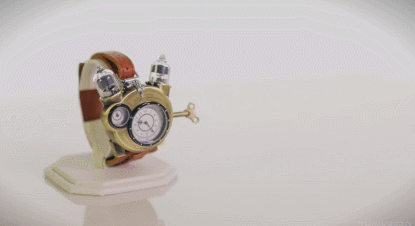 Steampunk Tesla Analog Watch: a steampunk-styled analog watch with 2 light-up vacuum tube-style LEDs. It has a 304 stainless steel case.
Steampunk Pocket Nixie Watch: a handmade watch that shows the time with 4 Nixie tubes. It is made of brass and anodized copper.
Round Lock Cryptex Flash Drive: has a mechanical lock to hide a 32 GB USB stick. Designed by Stanislav Tatarinov.
Motorized DNA Flash Drive: a handmade USB stick out of copper, brass, and glass. The DNA molecule rotates in the protective glass shell.
Swinging Sticks Kinetic Energy Sculpture: a desktop toy that swings on your desk to take your mind off of things. The double pendulum rotates with changing speed and direction to give the illusion of perpetual motion.
Stirling Generator: a fun kit that demonstrates conversion of heat into mechanical and electrical energy.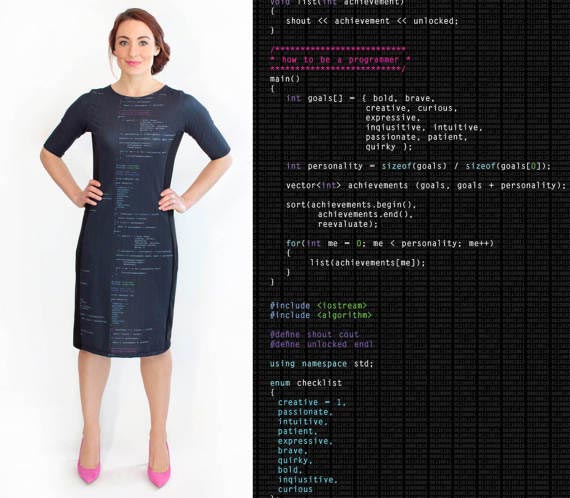 Code Poetry Dress: a cute gift for the special coder in your life. It is wrinkle resistant and comfortable to wear.
Engineer Nutritional Facts Shirt: a funny shirt for the engineers in your life. It is available in multiple colors and sizes.
Civil Engineer T-Shirt: another fun shirt with math formulas for that geeky look. Great for civil engineers and everyone else for that matter.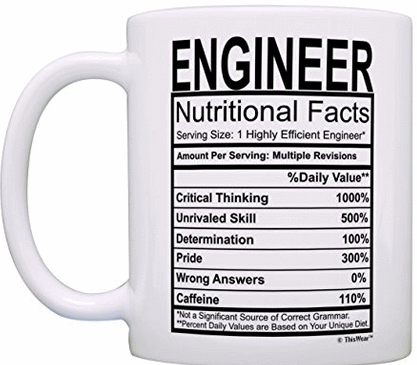 Engineer Nutritional Facts Label Mug: holds 11 ounces of your favorite drink. The label is displayed on both sides.
Chemical engineer Coffee Mug: another mug that puts your love for science and geeky things on display.
Helicone: an interactive toy that transforms from a helix to a pine cone with a twist.
SpaceB Levitating Light Bulb Lamp: this light bulb floats above its base to change your mood or provide you with lighting for reading.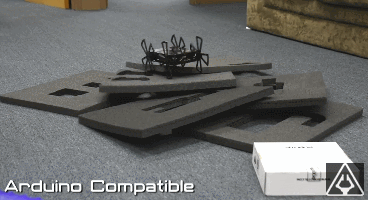 RobotGeek Whegly Robot: an Arduino compatible robot that can overcome rough terrain better than regular wheeled robots.
Creature Head animatronics kit: makes a nice gift for people who want to build their own expressive robots.
Tapster Robot: an open source robot that can operate a smartphone. It is programmed with Node.js, Johnny-Five, and Arduino.
Dobot Magician: an educational robot for kids and adults. It can be programmed using your phone, gesture, voice, and brainwaves.
T8X Spider: a spider bot with 26 servo motors and programmable features. It can be controlled from a smartphone or tablet.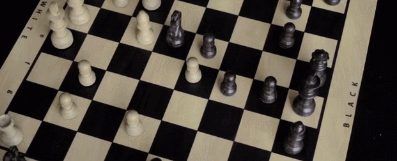 Square Off: a robotic chess board that lets you play against a computer or online opponents without having to move the pieces yourself.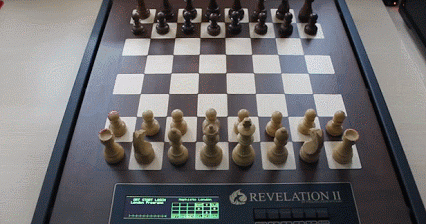 Revelation II Smart Chessboard: an electronic chessboard that lets you play against Fruit, Shredder, Hiarcs, and other powerful engines on a real board.
Nixie Chessboard: comes with 32 Nixie displays for your pieces. The board glows in the dark.
PhantomX AX Metal Hexapod Mark III: a versatile robot with 3 DOF legs. It has an open source software and 6 different walking gaits.
HR-OS1 Humanoid Endoskeleton: a sophisticated research robot with Intel Edison, WiFi, and Bluetooth. It has an open source C++ framework.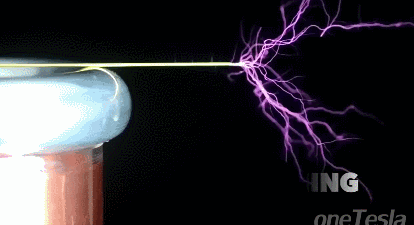 tinyTesla: a USB-controlled singing Tesla coil that shoots sparks up to 4″.
Inner Workings Necklace: a steampunk silver gear cog necklace that lets the wearer make a geeky fashion statement.
Circuit Board Rainbow Necklace: a sterling silver necklace with 6 circuit board bubbles in different colors.
Periodic Table Necktie: a 100% silk tie that lets you show your love for science everywhere you go.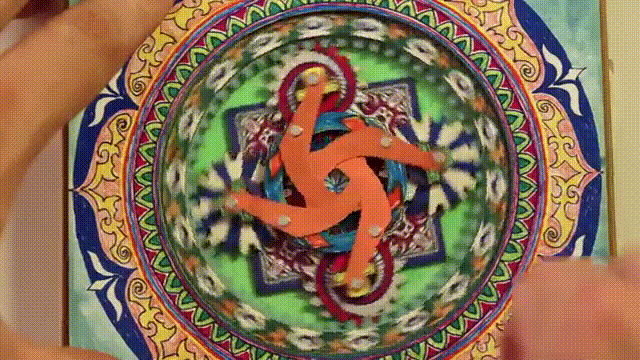 MechaniCard Kinetic Sculptures: made of paperboard with wood, metal, or plastic bits, these kinetic sculptures put on a mesmerizing show when cranked.
Crazy Aaron Magnetic Thinking Putty: you can bend, tear, stretch, and do anything with this magnetic putty.
Steampunk Notebook: a handmade notebook for mechanical engineers with gears and other steampunk components.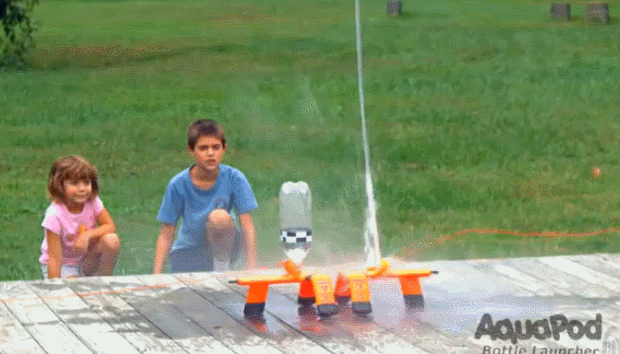 Aquapod Bottle Launcher: a fun toy for kids and adults. It demonstrates the laws of motion as you play with it.
Pendulum Wave Desk Toy: has 9 7/8th inch steel balls that form a wave pattern. Great for explaining science too.
Circuit Board Wall Clock: a geeky wall clock made using a recycled motherboard.
Hard Drive Clock: a colorful hard drive clock with LEDs that puts on a light show. It has a digital clock at the bottom.
HDDWatch: so you are looking for a watch that turns heads? This HDD watch is worth a look. It is made from a 1-inch drive.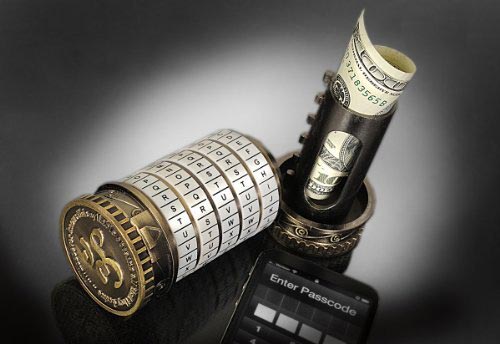 Retroworks Large Cryptex: can hold secret messages and cash. Its chamber can be accessed when the correct codeword is aligned with the index.
Perpetual Calendars: has magnetic balls you can use to mark the date and month, allowing you to use this year after year.
Mechanical Metal Bookends: interactive bookend with gears. Made with over 120 components.
The Complication Lighter: a stylish lighter with 200 mechanical parts visible through its body.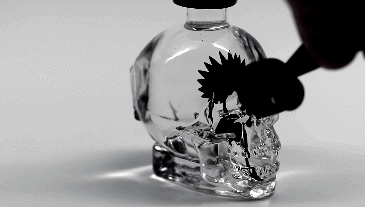 zKull Crystal Skull Ferrofluid Display: a crystal skull vodka bottle with ferrofluid inside for you to play with. Available in 50ml and 750ml versions.
Have you found cooler gift ideas for engineers? Please share them here.
**Disclaimer: Our posts may feature aff links. As an Amazon Associate, we earn from qualifying purchases. Please read our disclaimer on how we fund this site.