Many parents are interested in teaching their kids technology and coding. Building and programming robots is one way to do that. Here are 55+ educational programmable robots you don't want to miss:
More gadgets like this:
here
XYZrobot Bolide Advanced Humanoid Robot: a humanoid robot with a G-sensor, IR sensor, LEDs, speaker, card reader, and remote controller. You can control it using a smartphone.
SPRK+: an educational robotic ball that teaches kids programming through play. It can be programmed to navigate a maze, mimic the solar system, or swim across the water.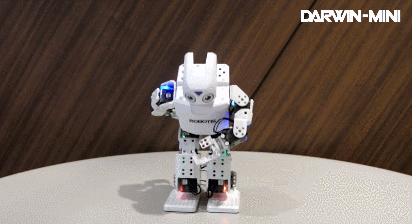 ROBOTIS Darwin-Mini: a cute robot with an open source embedded board. It comes with 16 Dynamixel XL-320 servos and customizable 3D printable frames.
Hovis Humanoid Robot: a Bluetooth robot with Android control. It has 17 degrees of freedom and dynamic motions. The robot can be customized with DR-Visual Logic and other programs.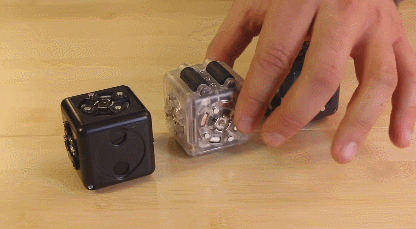 Cubelets: an educational kit with magnetic blocks that you can use to build fun robots. You can build robots that respond to light, temperature, and objects.
ROBOTIS Bioloid: a humanoid robot with gyro, distance sensor, IR, and IO ports for additional sensors. It has a C-style programming interface and can be controlled wirelessly.
Makeblock mBot Ultimate 2.0: a 10-in-1 STEM robot kit that you can program from your PC or tablet. It has anodized aluminum mechanical parts and 3 encoder motors. 
UBTECH Jimu Inventor Robot Kit: works with iOS and Android devices. It comes with 16 digital servo motors, battery pack, power battery, and 675 interlocking parts.
Mecha TE Gen2: a premium robotic hand with 10 points of motion and 5 degrees of freedom. Its silicone fingertips make grasping things possible.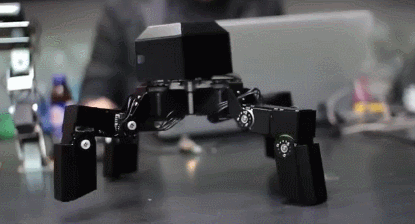 RoboKit Smart: an Arduino robot kit that lets you build 11 robots. It comes with DC motors, wheels, metal frames, screw driver, nuts, bolts, mainboard, and other necessary parts.
Coder MiP: a cute programmable robot with a drag & drop programming interface. This dual wheel balancing robot communicates through motion, sounds, and LED lights.
Ada Hand: a robotic hand with PC and Mac control. It has a ATMEGA2560 microcontroller.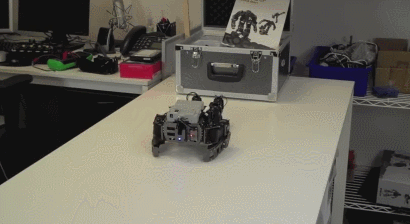 ROBOTIS Bioloid GP: a premium humanoid robot capable of playing soccer and battling. It features AX-18A actuators and light, high strength aluminum frames.
ALLBOT: a modular four legged robot that you can control from your smartphone. It is compatible with Arduino UNO or MEGA boards.
T8X Spider: a creepy spider with 26 servo motors and programmable features (using Lua). You can control it from your smartphone and tablet.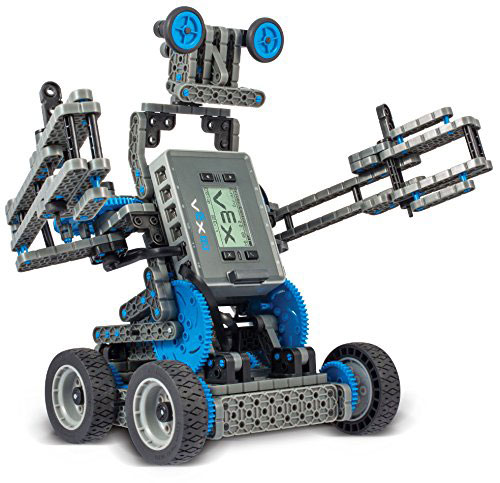 HEXBUG VEX IQ Robotics Construction Set: comes with over 750 pieces, various sensors, motors, and everything you need to build fun robots.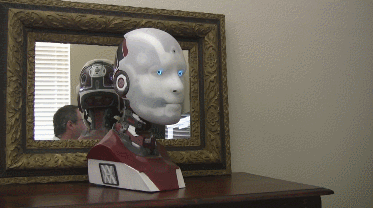 ALAN Animatronic Robot: a 1:1 human scale robot head and shoulders with 5-axis of motion support. The robot has object recognition, color tracking, web search, and other advanced features.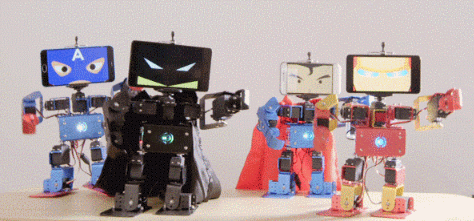 IronBot: a STEM kit for kids 8+ years old. It comes with digital servos, battery module, electronic controller, and other necessary components to build a robotic arm, biped robot, or humanoid.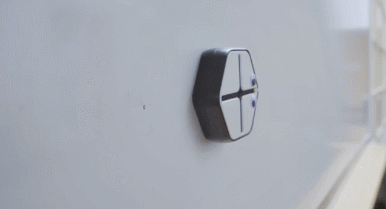 Root: a whiteboard robot that can draw, erase, and respond to lines drawn on a whiteboard. It has a visual and text environment for programming.
ROBOTERRA: this STEM kit has everything you need to build and program a simple robot. You can use sensors, reusable aluminum metal parts, a micro-controller, and other components to build your robot.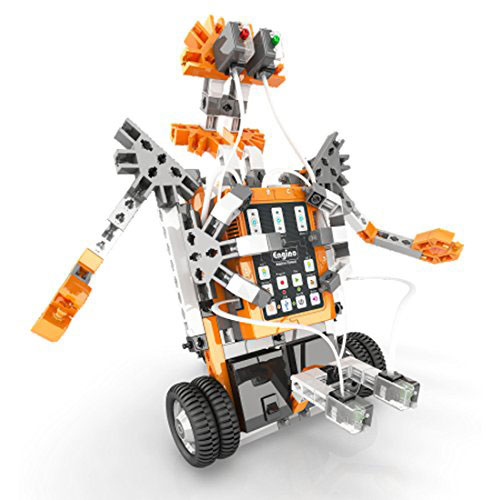 Engino Pro Construction Kit: lets you build 6 programmable robots. You get WiFi control, 2 IR sensors, 3 motors, and 243 parts.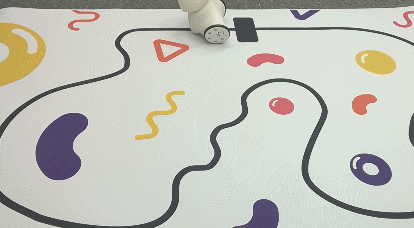 Photon: a cute robot that grows with its owner by gaining new skills. It is compatible with iOS and Android devices.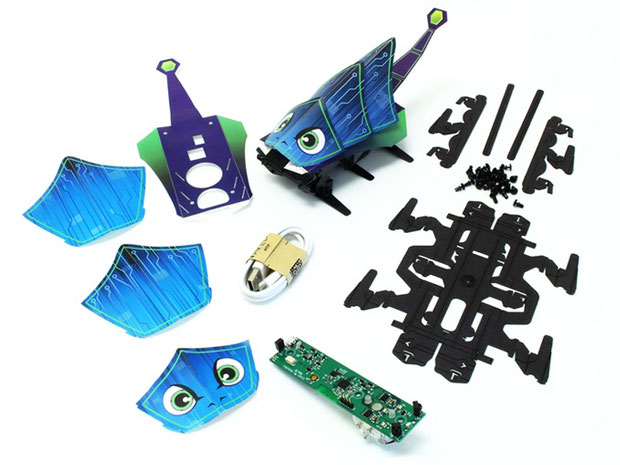 Kamigami: a robot kit your kids can play with without any special tools. These robots can run up to 5 feet per second.
RoboBuilder 5720: a versatile robot capable of jogging, kicking, and dancing. It comes with interchangeable modules. You can use it to build a dinosaur robot, a humanoid , or a four-legged puppy.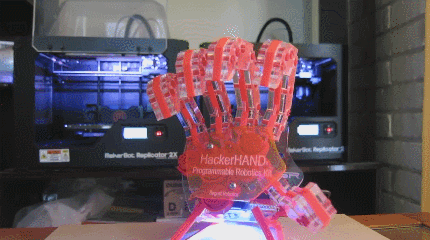 HackerHAND: a robotic hand that can be programmed in C, Python, Java, and other languages.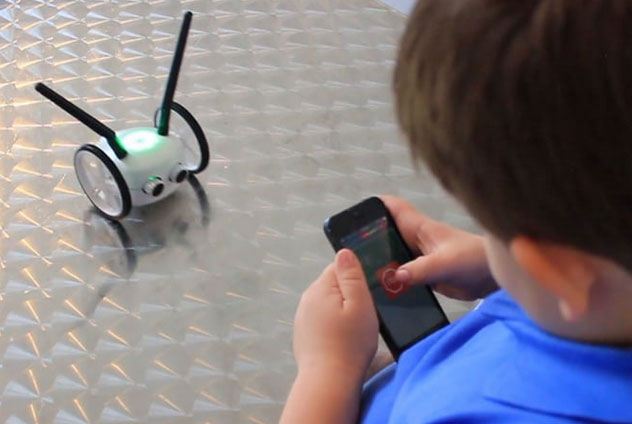 LocoRobo : this Bluetooth smart robot is powered by Atmel AVR processors. It has 6 sensors, including an ultrasonic sensor for measuring distance, a microphone, an accelerometer, and a temperature sensor.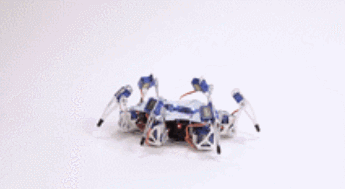 STEMI: a hexapod robot with smartphone control. It can dance, change height, and play. It is compatible with Arduino boards.
Elastic Turret Hexapod: this educational robot aims and fires elastic bands at your enemies. It has 24 x 5 volt tolerant digital ports and 8 x 5 volt tolerant analog ports. It supports up to 73 servos.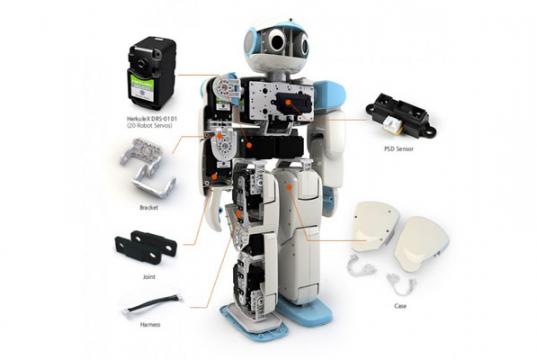 Hovis Eco Plus: a 20 DoF humanoid robot with 20 HerkuleX DRS-0101 smart servo motors and head LEDs. It is powered by an Atmega 128 microcontroller.
Robo Wunderkind: comes with smart cubes that your kids can attach to build things and control them from their smartphone.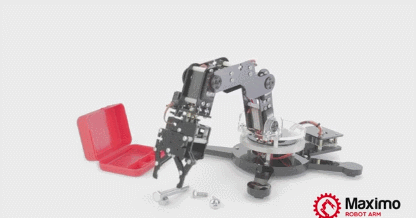 Maximo: a 5-axis robot with a laser-cut acrylic body. It has an Arduino board, interchangeable head modules, and high torque servo motors.
Dobot: a robotic arm you can control through voice, EEG headset, and gestures. It has an open-ended effector for 3D printing, and drilling.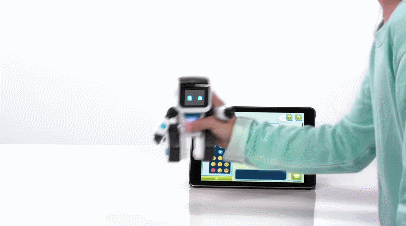 COJI Coding Robot: a cute robot your kids can program using emojis. It reacts to shaking and tilting and offers preprogrammed responses.
FEETECH 17DOF Humanoid Robot: capable of walking, squat, and side slide movements. It is compatible with Arduino.
RoboBuilder RQ-HUNO: a humanoid robot with optional Bluetooth module. It can be programmed using a visual software and multiple languages.
XYZrobot Bolide Robot Spider: lets you build your own robotic spider and control it from your iOS or Android device.
Deep Learning Robot: this kit is for more advanced users. It comes with a Kobuki mobile base, Asus Xtion Pro 3D depth camera, microphone and speaker for speech recognition, and pre-installed software.
ZeGoBeast: an electric wooden walking robot. It has an Arduino core and various sensors. ZeGoBeast's movement is inspired by Theo Jansen's designs.
**Disclaimer: Our posts may feature aff links. As an Amazon Associate, we earn from qualifying purchases. Please read our disclaimer on how we fund this site.