Math is not everyone's cup of tea but those who love it deserve special gifts. Here are 25+ must-see gift ideas for math geeks & nerds:
Trending futuristic gadgets & concepts
Math Formula Tie: a 100% silk with math formulas all over it. It has algebra, trigonometry, and calculus equations.
Nautilus Mandolin: a golden ratio inspired musical instrument with 8 strings, ebony fingerboard, maple neck, and graphite truss rod. This is a handmade item.
Abacus Pendant: a working abacus that you can wear around your neck at math events and parties.
Working Abacus Cufflinks: these cufflinks have moving parts, so the abacus actually works. Made of sterling silver.
Mandelbrot Necklace: should prove attractive to those of you who love fractals. Available in silver and 24 karat gold plated finish.
Klein Bottle Opener: a geeky bottle opener built in steel that opens your bottles and serves as a conversation starter at any party.
Socksmith Math Socks for Women: a comfortable pair of socks with math equations all over it.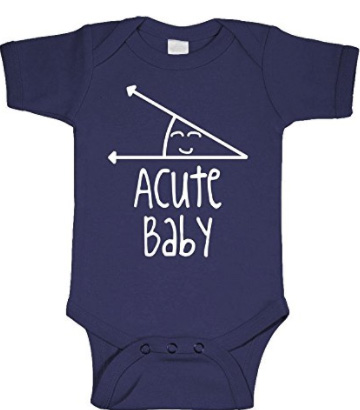 Acute Baby: a cotton infant bodysuit for future mathematicians in your life. Has triple snap closure.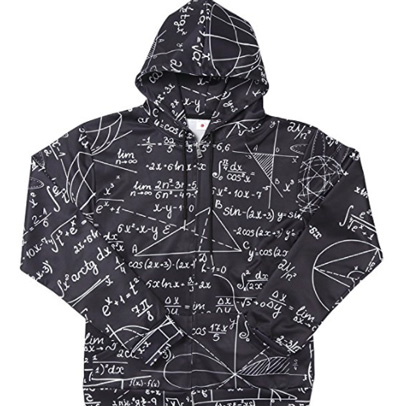 Uideazone Math Hoodie: keeps you warm and lets you show your love for math to the world.
Fibonacci Sequence Dress: a comfortable dress that lets you express your love for math and geometry anywhere you go.
Fibonacci Spirals Necklace: another gift for math and geometry geeks in your life. Available in silver and 24 karat gold plated finish.
Fibonacci Shelves: made with Baltic birch plywood, these let you display essential oils and comparable items.
Math Cheat Sheet Travel Mug: holds your coffee and helps you remember important math formulas.
Safecracker 50 Math Brain Teaser: has over 65000 permutations with 1 correct answer. The goal is to get each of the 16 columns of numbers to add to 50 at the same time.
AdvPro Clocks Neon Algebra Formula Clock: another cool gift for math nerds in your life. It has an aluminum frame and measures 10 inches in diameter.
Albert Clock: a digital math clock with 6 difficulty levels that displays the time with simple math equations.
Stick Math Problems Clock Numbers: lets you enhance your existing clock by adding simple math problems to each digit.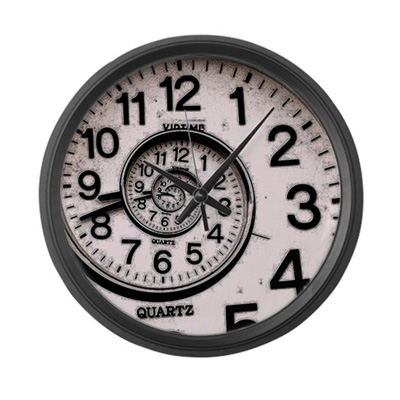 Spiral Face Clock: this trippy 17″ wall clock is a head-turner. It is large enough to see from across the room.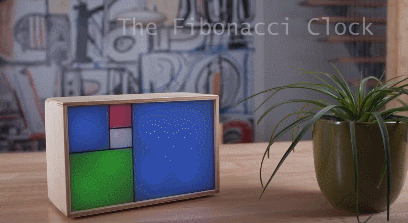 Fibonacci Clock: a cool clock for math geeks. It has 10 color palettes and 2 lamp modes.
Equation Watch: a wristwatch that gives you a brain a workout every time you have to tell time.
Brain Dice Puzzle: a math game with thousands of challenges to test your brain. Simply roll the dice and solve by spinning the knobs to add up to the value of each die.
Science & Math Cotton Napkins: these have various equations and formulas all over them. Great for science parties.
Pierate T-Shirt: this geeky shirt puts a cute Pi design over your body.
Math Teacher Have Problem Shirt: a soft, comfortable shirt for math teachers and professors.
Math Formula Chalkboard T-Shirt: lets geeks show their love for math proudly. It comes with formulas all over it.
Lollipopter: an interactive kinetic toy that turns from a helix to a pine cone and back with a twist.
Menger Sponge Ring: as the name suggests, this ring is inspired by the Menger Sponge Ring. It is available in silver, brass, gold, and other materials.
Have you found cooler gifts for math geeks? Please share them here.
**Disclaimer: Our posts may feature aff links. As an Amazon Associate, we earn from qualifying purchases. Please read our disclaimer on how we fund this site.