Many parents are interested in teaching their children technology and coding skills. Giving your children a thick C++ or ROS book may not be the best way to get them started. Here are 40+ STEM gadgets that help you teach your kid coding skills: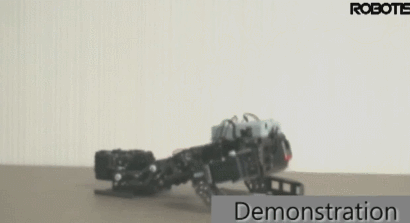 You may also want to see:
ROBOTIS Bioloid Robot: a premium robot with sensors and ZigBee, allowing your child to build and program robots. It comes with various sensors, including gyro, distance ranger, and IR.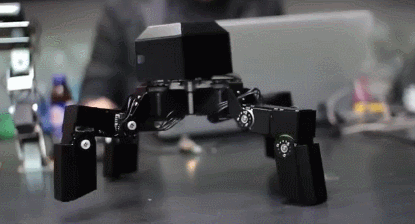 RoboKit: a robot kit for Arduino learners. It lets you build 11 different robots. The kit comes with DC motors, wheels, metal frames, screw driver, nuts, bolts, mainboard, and other necessary parts.
littleBits Arduino Coding & Electronics Kit: it has an Arduino module and other modules to build your own inventions. It supports Processing, MaxMSP, and other software interfaces.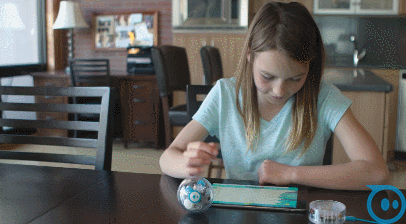 SPRK+: a robotic ball that teaches you programming concepts. It has Bluetooth with a range of 100 feet.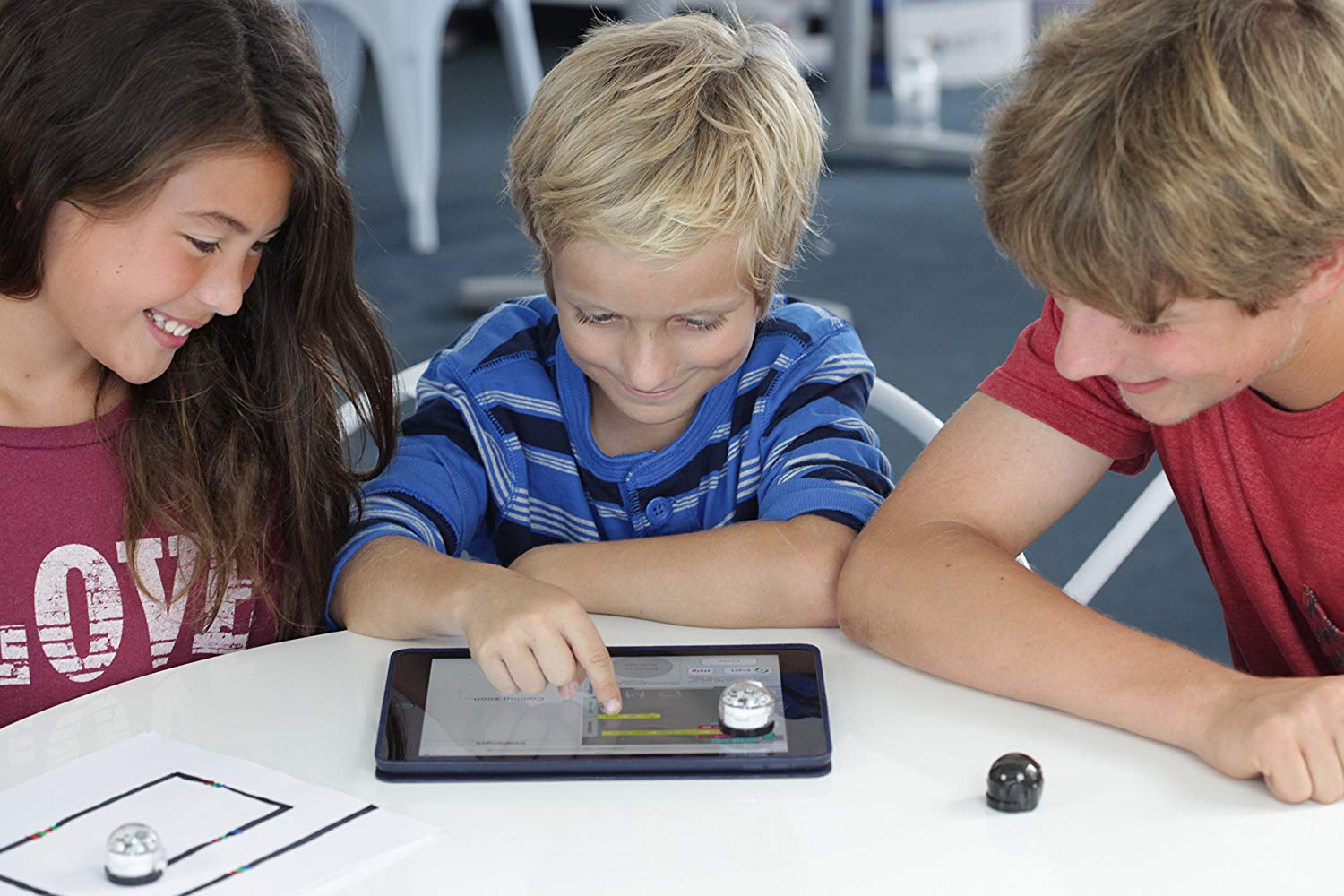 Ozobot 2.0 Bit: this educational toy teaches STEM and coding. You can create your own challenges, games and mazes for Ozobot. 
iRobot Create 2: a hackable robot that you can connect to a laptop or a microcontroller to program. Users can attach sensors, electronics, and other add-ons to experiment with their own robot.
Wonder Workshop Dash: a robot for children ages 8 and up. It is compatible with iOS and Android devices. It can be programmed to move, dance, light up, make sounds, and avoid obstacles.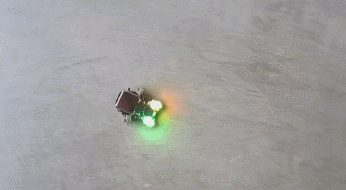 Wink: an Arduino based educational robot that can follow lines, seek light, detect barriers, and more. It makes transitioning from visual programming to text-based coding easier.
ALLBOT: a programmable, modular four legged robot kit compatible with Arduino UNO or MEGA boards. Offers smartphone control.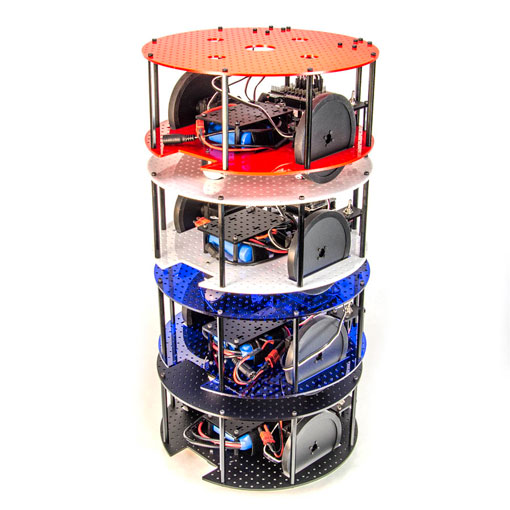 GeekBot: has everything you would need to build a fully programmable rover robot. GeekBot has a payload capacity of 2.2lbs. The robot can avoid obstacles and has LED and buzzer outputs.
UBTECH Jimu Inventor Robot Kit: connects to your iOS or Android device. It has 16 digital servo motors, battery pack, power battery, 675 interlocking parts, and more.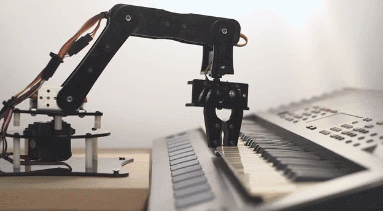 HEW: a programmable 6-axis robot arm that can be mounted in various ways. You can program it using C or Python.
T8X Spider: an awesome robot spider with 26 servo motors. It can be programmed via WiFi or Lua.
Coder MiP: a cute programmable robot that can be programmed using a drag & drop interface. It communicates through motion, sounds, and LED lights.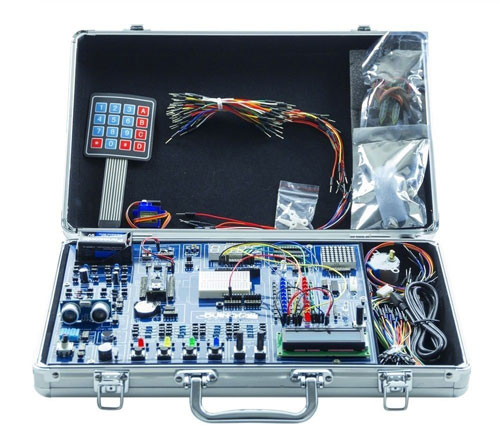 DuinoKit: designed to get you started with Arduino. Comes with step-by-step instructions.
Little Robot Friends: cute robotic characters with a circuit board and sensors to sense light, hear sound, and detect movement.
Everything Machine: turns your smartphone into an educational tool to build and program machines. Lets you use your phone's camera, microphone, speakers, gyroscope, and screen to make a stop-motion camera or voice disguiser.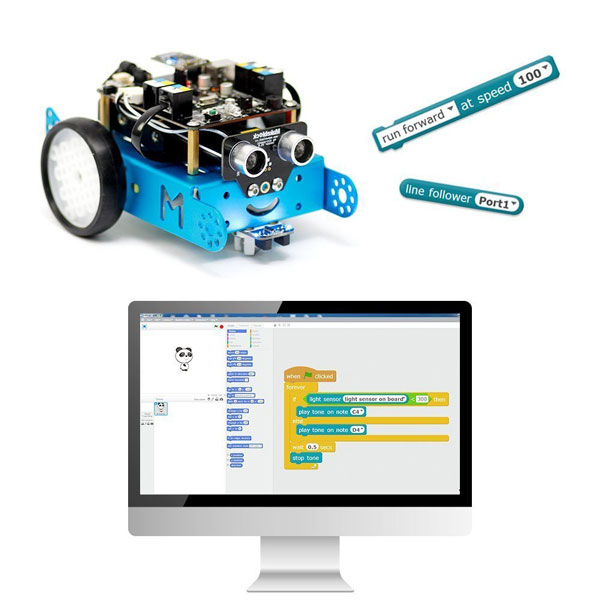 Makeblock mBot Educational Robot Kit: teaches you about graphical programming, electronics, and robotics. It has 38 parts that can be assembled in 10 seconds. Its programming interface is based on Scratch 2.0.
Project Bloks: a modular platform to teach tangible programming to kids. It is a modular system made up of electronic boards and programming pucks, which send commands to devices when connected.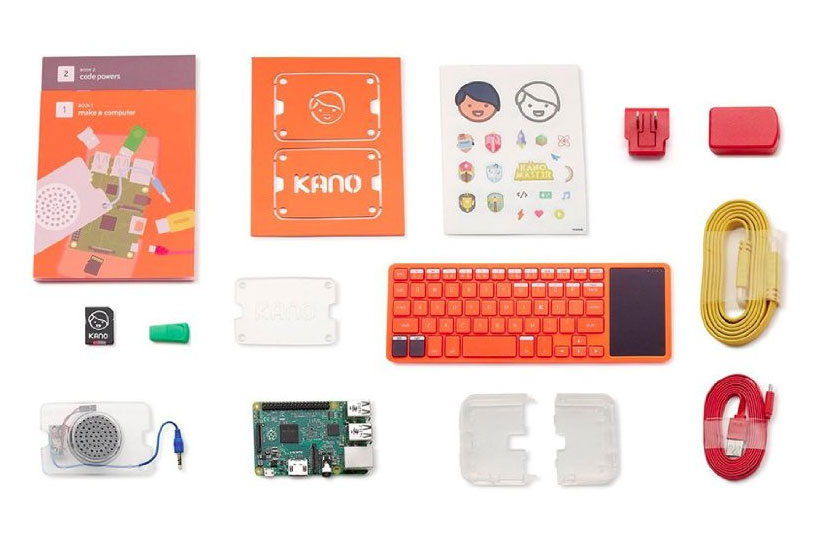 Kano: a Raspberry Pi powered kit that lets you build your own computer. It comes with a 8 GB misroSD card with the Kano OS.
Piper Computer Kit: comes with a wooden computer case and a LCD screen monitor. It also has lights, motion sensors, buzzers, buttons and switches, and everything you need to assemble your own computer.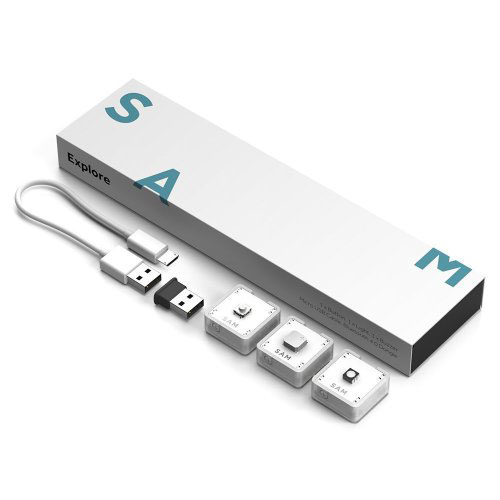 SAM Labs Explore Kit: helps you explore the internet of things and learn a thing or two about coding. Use it to create an internet-connected doorbell and other fun creations.
LightUp Tesla Kit: it has magnetic blocks that you can put together to build circuits. It teaches your kids about circuits, programming, and engineering.
TimeSquAir: a smart object that connects to the Internet and displays info. It is powered by Raspberry Pi 2. It has a graphical interface for programming.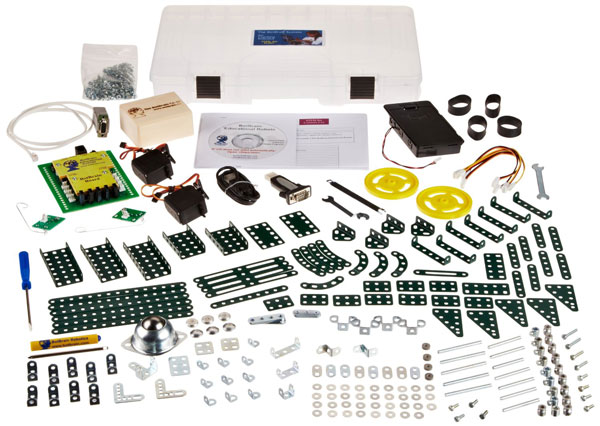 BotBrain STEM Robotics Set: it comes with 200+ construction parts and a BotBrain board to build your own touch-sensitive robots. It has a visual programming interface.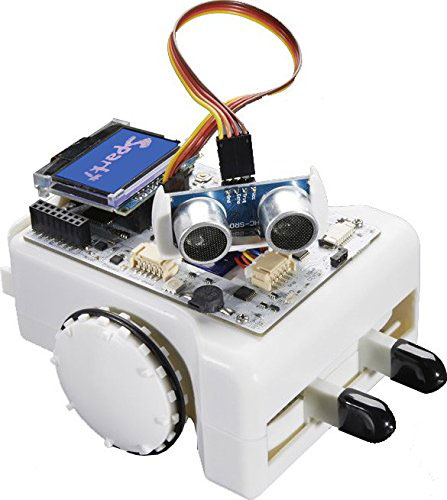 Sparki: a programmable Arduino robot kit with 3 light sensors, 5 line following and edge detection sensors, accelerometer, magnetometer, remote control, and other parts. It teaches your kids programming, electronics, and robotics.
Hackaball: a programmable ball that keeps your kids active. It has sensors to detect motions and can be programmed using its companion app.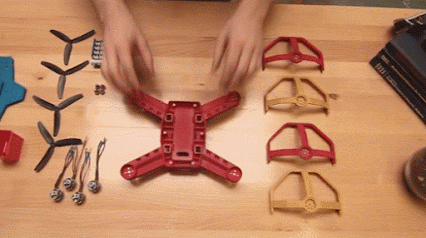 Eedu: an educational drone that teaches you programming and electronics. It has a cloud-based software component for you to get started.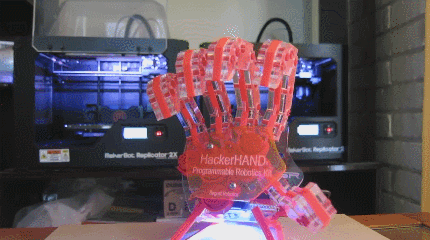 HackerHAND: you can program this robotic hand using C, Python, Java, and other languages. It is powered by an Arduino UNO R3.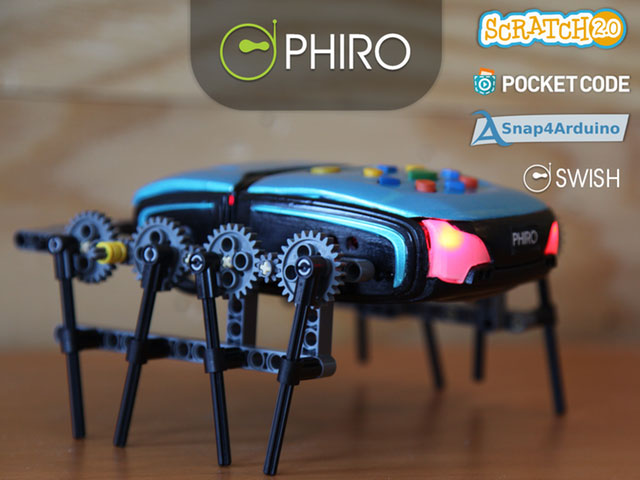 Phiro: a LEGO compatible toy designed to improve your problem solving and basic coding skills. The Pro version teaches coding concepts using open-source programming languages.
Gizmos & Gadgets Kit: it comes with a fan, light sensor, servo, buzzer, wireless transmitter, wireless receiver, and other parts in addition to instructions for 12 inventions.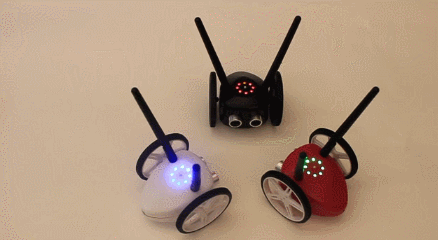 LocoRobo: an educational Arduino robot with 6 sensors (ultrasonic, sound, temperature, microphone, gyroscope, and accelerometer).
HR-OS1: a premium robot kit with an Intel Edison processor, an accelerometer, and WiFi/Bluetooth built-in. It also has an open source C++ framework.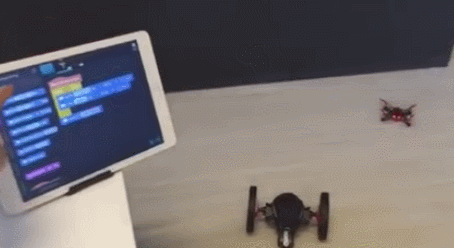 Tickle: turns your smartphone or tablet into a programming interface for drones, robots, and Arduino toys.
**Disclaimer: Our posts may feature aff links. As an Amazon Associate, we earn from qualifying purchases. Please read our disclaimer on how we fund this site.