There are plenty of expensive but boring rings around these days. Looking for a special piece of jewelry for that special geek in your life? You should give these geeky rings a look:
You may also want to see:
R2 Claddagh Ring: a beautiful ring for Star Wars fans in your life. It is available in sterling silver, 14 karat white gold, palladium or platinum.
BB Spinner Ring: another Star Wars inspired ring for geeks. It is available in 14k white, yellow gold or platinum. The head spins and circumnavigates the ring.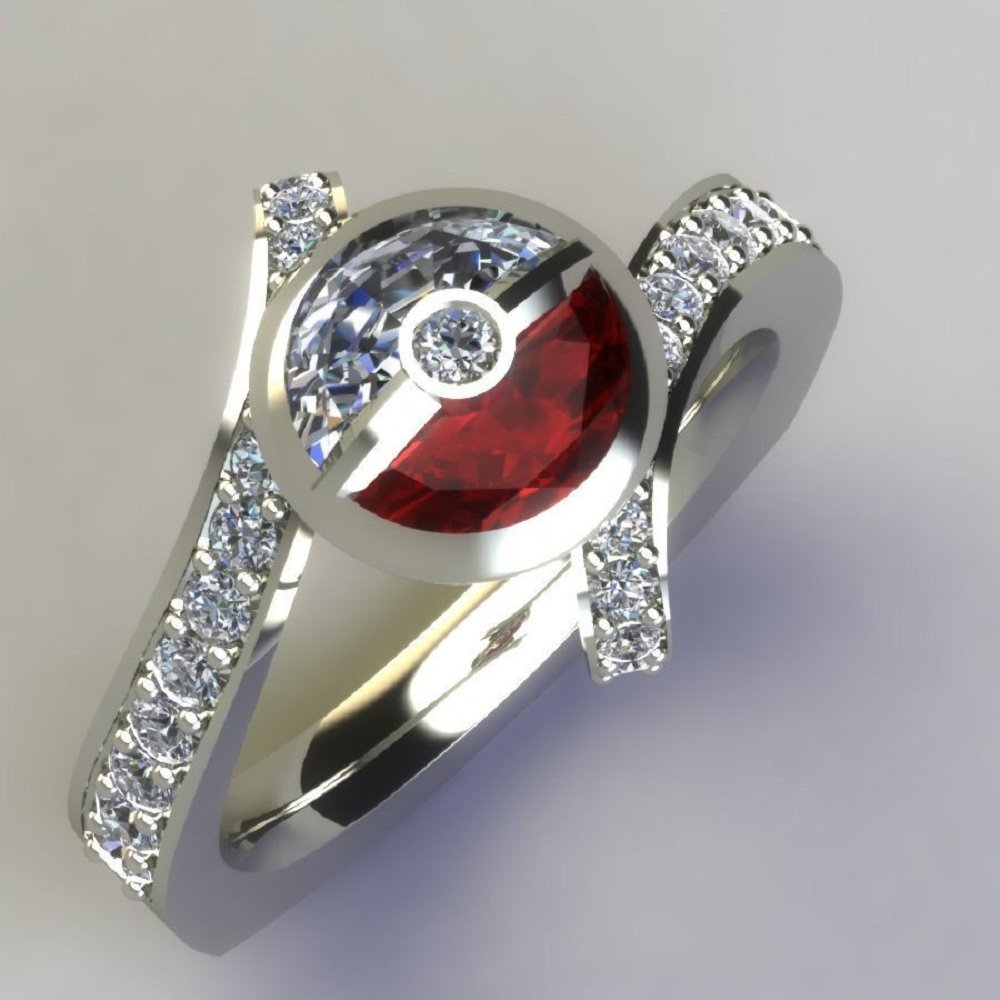 Poké Ball Ring: a Pokemon inspired ring crafted in solid 14 Karat white gold, palladium, or platinum and available in various colors. Another cool design by Paul Michael.
Klingon Translator Ring: a Star Trek translation ring that lets you write and translate in Klingonese.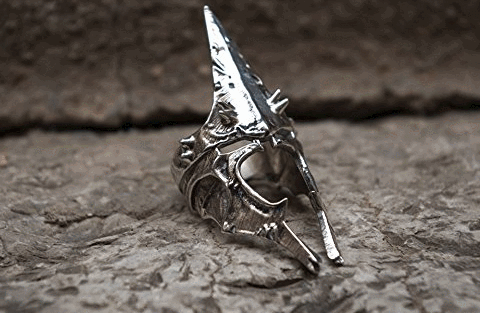 Witch King Helmet ring: inspired the by the Lord of the Rings character. It weighs 22g but doesn't make you uncomfortable.
Golden Anniversary Boldly Ring: a Star Trek inspired ring for the 50th anniversary of your favorite people.
Mechanical Cogs Ring: this awesome ring comes with 16 gears that counter-rotate with a simple touch. You can wear it on your thumb or other fingers.
Spin Doctor TARDIS Ring: for Doctor Who fans. Available in platinum, sterling silver, 14 karat white and yellow gold.
King Skull Ring with Ruby Eyes: a 14k gold ring with a skull design. It has 50 grams of gold.
Skull Engagement Ring: made of blackened 14kt gold with a red diamond. Truly a work of art.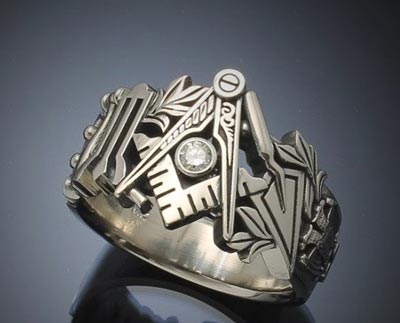 Masonic Ring: so freemasonry or the world of occult is your thing? You may want to give this gold ring a look.
Openjart Memento Mori Ring: a sterling silver ring with an oxidized rotating bead that reveals a skull or smiling face.
Ram Skull Ring: a pretty rad ring made with 925 silver. Can be made in various sizes.
Antique Cat Ring: a 14kt golden ring with diamond eyes for special cat people in your life.
Steampunk Cat Head Ring: a handmade silver 925 ring for cat lovers. It is available in 5 to 13 size.
Alligator Eye Ring: a steampunk ring for lizard fans. It is made of bronze.
Xenomorph Ring: a beautiful sterling silver ring for Alien fans.
Sterling Silver Sloth Ring: a handmade silver ring for the animal lover in your life.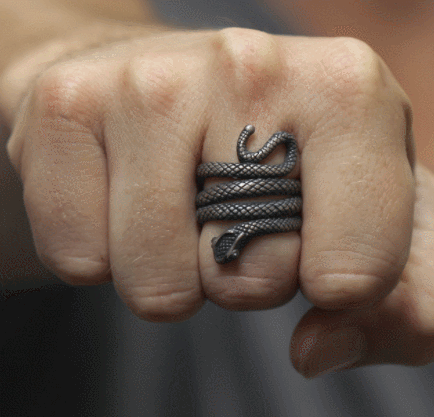 Rustic Silver Snake Ring: this oxidized silver ring comes with black diamond eyes. It is handmade with 925 sterling silver.
Dragon Silver Ring: so you have a thing for dragons? This Chinese dragon ring is worth a look. It is 100% handmade, looking stylish with carnelian.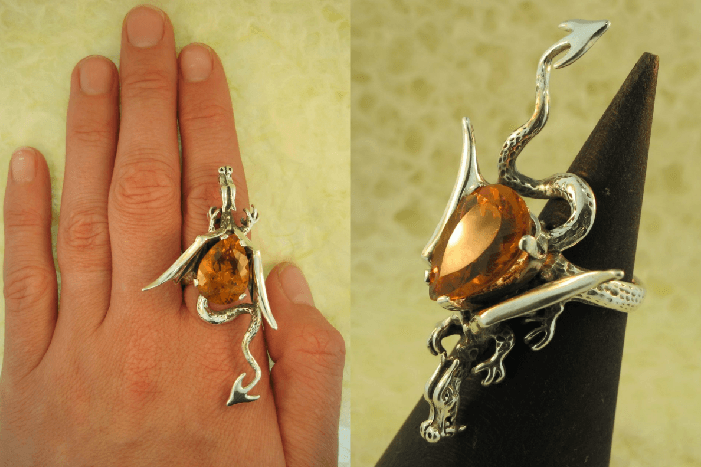 Sculpture Dragon Ring: this beautiful ring is available with Citrine, Amethyst or a Blue Topaz. It is balanced and comfortable to wear.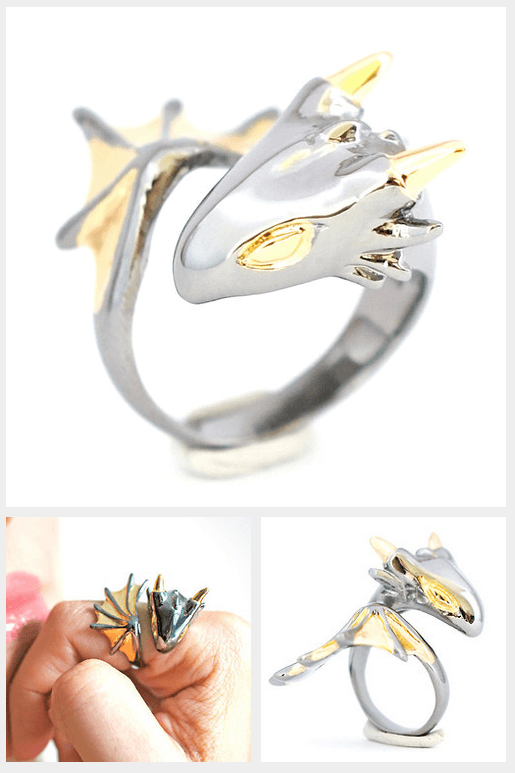 Black Knight Dragon Ring: made with 18K gold-plated and rhodium-plated brass, this dragon ring is quite a head turner.
Wire Eye Ring: a sterling silver and purple amethyst wire ring that turns heads. Designed by White Clover Studios.
Sterling Silver Owl Ring: a hand-crafted owl that makes a nice gift for friends and loved ones.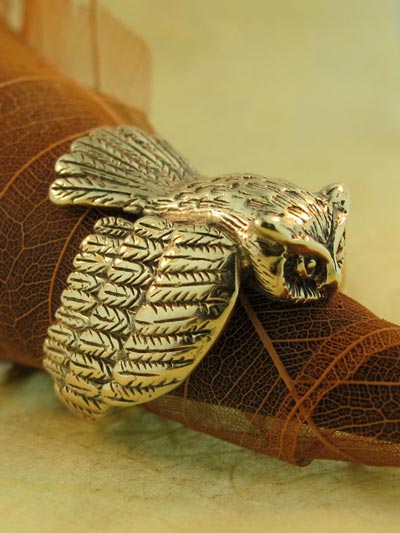 Owl Ring: a 14k gold owl ring that wraps around your finger and turns heads. It is 1″ long from beak to tail.
Octopus Tentacle Ring: an antique style adjustable silver ring available in 5 to 10 size.
Glow In the Dark Snake Ring: this color changing ring is available in bronze and silver with 17 colors.
Big Hero 6 Superhero Ring: put a small Baymax head on your fingers. Has two black diamonds in its eyes.
Circuit Board Ring: a silver ring for computer geeks in your life.
Lightsaber Engagement Ring: this Star Wars ring is available in 14k gold and Palladium. You can customize it with Rebel Alliance, Death Star, Sith, and other cogs.
TIE Fighter Ring: a Star Wars ring 3D printed in wax and cast in sterling silver.
My Wings are Crossed: a Star Wars X Wing Ring for men and women. It is made with black and white diamonds, rubies or sapphire.
Diamonds & Yellow Gold Calla Ring: this stunning ring is inspired by Calla flowers. It has 93 black diamond stones and 1 white diamond.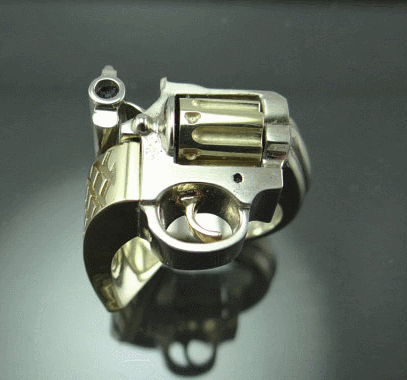 Gun Ring: 14k white and yellow gold revolver ring for gun enthusiasts.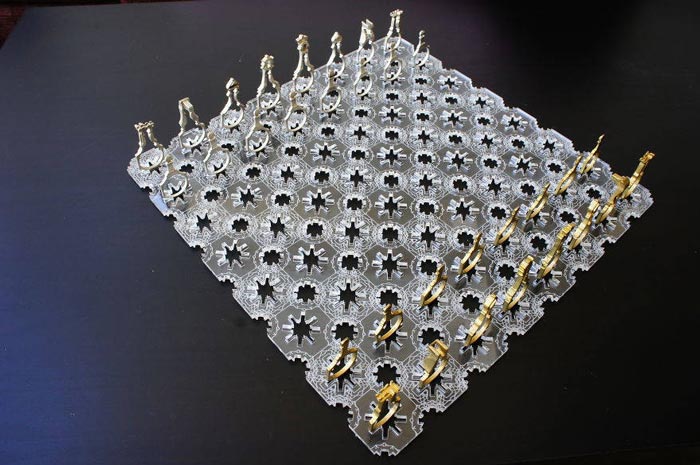 Chess Rings: a full set of 32 rings as chess pieces. Available in silver and brass. A laser cut acrylic chess board is also available.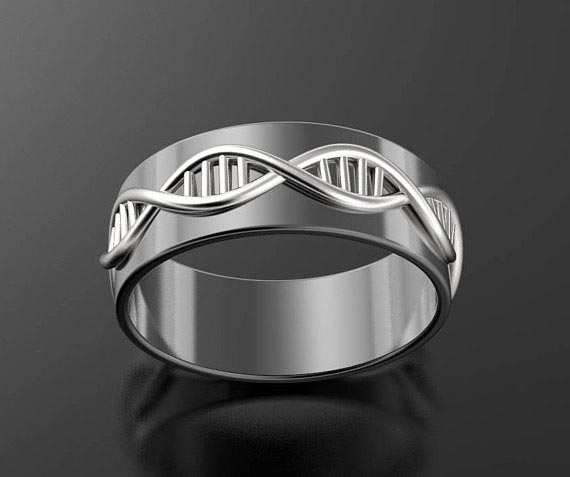 DNA Ring: a geeky ring for science lovers in your life. It is made with sterling silver.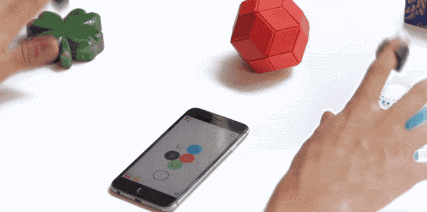 Specdrums: app connected rings that turn colors into sounds. You can connect up to 10 rings to your iOS or Android device.
ORII: this smart ring turns your finger into a phone. May not look as stylish as a golden ring but makes your life easier.
Solar System Rings: this set has 9 stackable rings modeled after our solar system. They are handmade of sterling silver and glass/stone beads.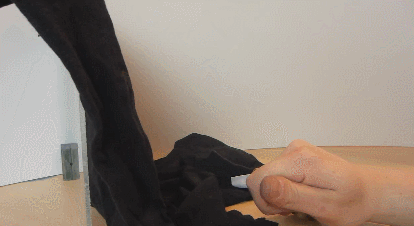 Laser Ring: lets you shoot laser from your finger, so you can burn things or kill balloons with it.
Go Guarded Self Defense Ring: makes it easier for your loved ones to defend themselves. Great for hikers, runners, and active people.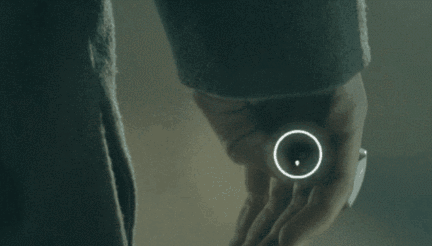 Nimb Smart Ring: comes with a panic button and app to get you out of trouble. It sends your GPS coordinates to your safety circles.
Streetwise Sting Ring: a stun gun ring with squeeze-n-stun technology that can buy you time. It has a discreet design for your safety.
Hexagon Self Defense Ring: you can carry this in your pocket or open & wear it on your fingers to break glass or defend yourself.
Stay tuned as we will cover more geeky rings here in the future.
**Disclaimer: Our posts may feature aff links. As an Amazon Associate, we earn from qualifying purchases. Please read our disclaimer on how we fund this site.