In order to play games like a pro, you are going to need the right tools, including a decent computer, hard drives, memory, graphics cards, and monitors. These gaming workstations and simulators let you take your game to the next level though:
More gadgets like this:
here
Drian Workstation: it has an ergonomic design with posture adjustment. Can hold a single 30 inch monitor and up to 3x 24″ monitors.
Racing CUBE: a 4DOF racing simulator that combines with your VR headset that gives you an immersive racing experience. It has a modular design and adjustable wheels.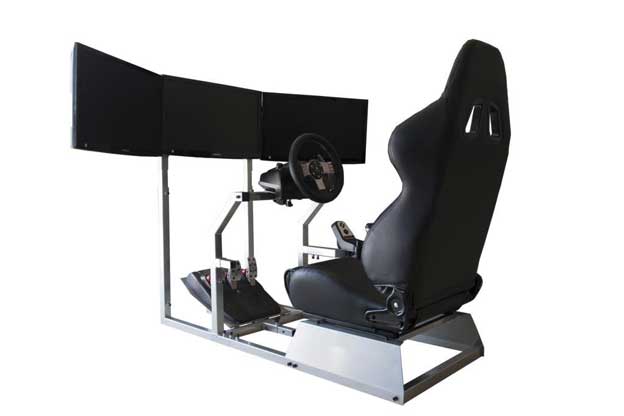 GTR Simulator: a racing simulator with a monitor stand and adjustable seat. Supports steering wheel, pedals, shifter.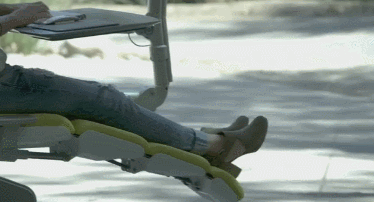 Altwork Station: lets you sit, stand, or lie down to work. It moves the screen with you and can hold multiple screens.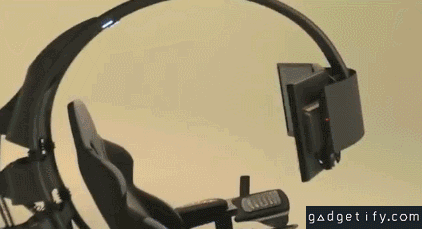 Emperor : has a steel structure, LED lighting, audio system, and tilting capabilities. Holds multiple monitors. Customizable for gamers, business professionals, drone operators, and everyone in between.
Project Evolution: one of the coolest PC mods we have covered here. It has a gaming chair made of aluminum with adjustable monitor holder, pedal mount for racing, and a right arm with power button and ports.
Recliner Zero G Desk Workstation: has multiple arms to hold your monitor and laptop. You can change their position effortlessly.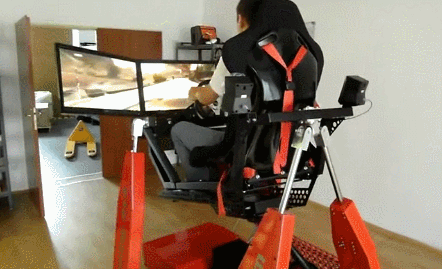 Motion Sim 4DOF Panoramatic Racing Simulator: simulates the feeling of being inside a real car. It has 4 moving legs and 3 x 27″ displays.
Ingrem: a zero-gravity workstation with a monitor mount for up to 55″ monitor set ups. It has LED lights, adjustable keyboard, steel frame, and works with PCs and Macs.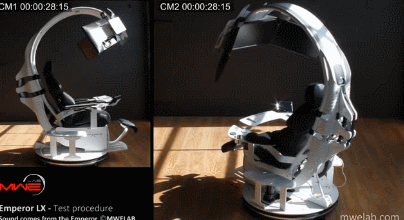 Emperor LX: a premium workstation with a steel structure, ionic air filtering system, and built-in audio system. You get a touchscreen interface to control the features.
R-craft Motion Simulator: another VR racing system with force feedback that gives you a more realistic road experience. It consists of a SimXperience Accuforce pro, motion simulator set, an Oculus Rift CV1, SimworX sequential shifter, and a DSD handbrake.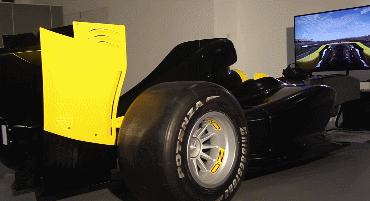 Vesaro V75 Formula 1 Simulator: has a triple 65″ curved display setup, electronically adjustable hydraulic pedals and Vesaro Dual Motion 1.5 motion systems. It combines with a VR headset to give you a more immersive experience.
Arcade Mini Roadster Simulator: gives your kids a fun racing experience. It has a fiberglass body with working headlights, taillights, side-mounted rearview mirrors, dual exhaust pipes, and chrome wheel covers.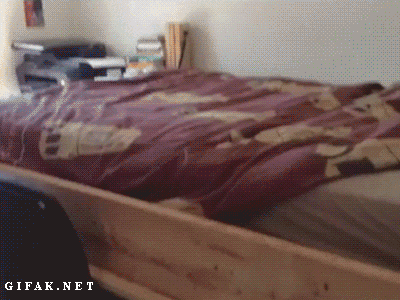 Bed Workstation: this is ready to go as soon as you get off the bed and are ready to perform.
L3p D3sk: a liquid cooled 10-core desk PC that glows at night. It has powerful components inside ready for gaming and other activities.
Zhuoyuan Space-Time Shuttle VR Simulator: rotates 720 degrees to give you an immersive flight experience. It has 2 seats in a spherical cabin and various safety features.
Winsted 94″ Wide Digital Desk: lets you mount multiple LCD displays for gaming, trading, coding, and everything in between. Supports 8 mounts in two horizontal rows.
Obutto R3Volution Gaming Cockpit: a gaming cockpit for flight simulators, racing systems, and workstations. It has a steel frame with 2mm thick tubing, fully articulating keyboard & mouse tray, and single monitor mount for up to 55″ displays.
Chicago Gaming Redline GT Full Immersion Racing Simulator: has a vibration transducer for a realistic ride, 4 speakers, Logitech G27 driving controls, 6-speed shifter, and 3 pedals. It has a 5-way adjustable cockpit.
VI-grade Advanced Chassis Simulator: a simulator being tested by Volvo to improve the driving experience of its cars. It helps the driver feel the road conditions.
Ford Racing Simulator: uses linear servo actuators to reproduce racing conditions. Its suspended, monocoque fiberglass chassis rolls, pitches, and rotates 360-degrees at up to 0.5G acceleration to help you get more into your races.
Zhuoyuan Stand Up VR Flight Simulator: ready for skiing, skydiving, and other extreme sports. It can handle users up to 100kg.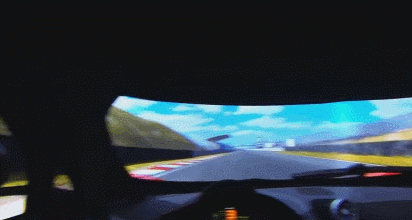 TL3 Full Motion Simulator: a full motion simulator with a 200-degree wraparound display. It has interchangeable steering wheel and variable driving position cockpit.
Zhuoyuan 720-degree Flight VR Simulator: rotates 360 degrees in two vertical directions. It has a rotation speed of 45 degrees per second back/forth and left/right.
Robotic 9D VR Motion Simulator: has a 22″ LG touchscreen console and 360-degree rotation. It has a max load of 300kg. The system has max speed of 25-degree per second.
Racewood Interactive Trotting Simulator: so horse riding is your thing? This simulator gives you a more realistic experience.
MMOne VR Simulator: a fixed platform with adjustable legs and sports seat to let you try a rollercoaster, racing, and other games.
ebove B01 Bike Simulator: gives you a dynamic workout experience indoors. It has movable handlebars, automatic incline/decline, and a 15.6″ touch display.
VR Robot Tiles: a robotic platform that moves with you as you explore virtual worlds. You can move in any directions and these robots keep up with you.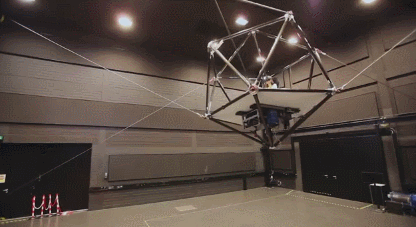 CableRobot: a motion simulation system for VR. This robot is controlled by 8 steel cables attached to winches and can move humans around in the air. The simulator has programmable trajectories in 6 dimensions.
VUE Treadmill: maps and tracks your movement in virtual reality with sensors. Lets you move in 360 degrees.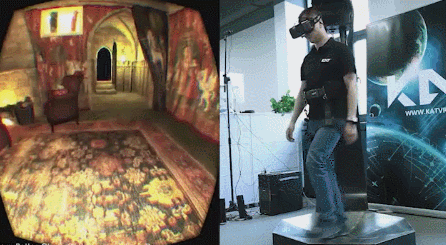 KAT WALK: this virtual reality platform lets you walk, jump, crouch, and sit in virtual words. It captures your every move for a more realistic gaming experience.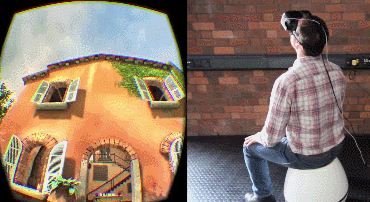 VRGO: don't have space for a huge workstation or simulator? This gaming chair can give you an immersive VR experience and doesn't take too much space. You can tilt and turn 360-degrees to interact with virtual environments.
Playseat Racing F1 Seat: combines with most drive wheels and pedals to enhance your racing experience. It supports max weight of 270lbs.
SkyTrak Golf Simulator Platinum Studio: lets you play golf indoors. It has a floating display and side barriers for your safety.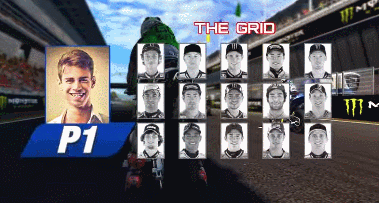 Nascar Racing Arcade Game: provides you with an authentic MotoGP motorcycle. It has a HD display, front facing camera, and front mounted fan. Up to 8 bikes can be linked up.
Which one of these gaming workstations are you impressed with the most?
**Disclaimer: Our posts may feature aff links. As an Amazon Associate, we earn from qualifying purchases. Please read our disclaimer on how we fund this site.