Smart air conditioners such as the Aros are quite a lot of fun to use. But not everyone is ready to buy a new air conditioner. If you already have a decent air conditioner, there is no reason you shouldn't make it smarter using devices like the Ambi Climate. This is an innovative device that makes your air conditioner compatible with smartphones. The system learns about your home and local weather to keep you comfortable and save you energy and money.
More gadgets like this:
here
Ambi Climate - Simplify Your Comfort
The Ambi Climate system is quite smart. It predicts when you are going to become uncomfortable in a room and takes action. It can take care of your home when you are away. The device gathers temperature, humidity, and other data points (thanks to its temperature, humidity, sunlight, activity sensors) and takes into account your preferences to keep you comfortable. The device is compatible with iOS 7 and Android 4.0 devices.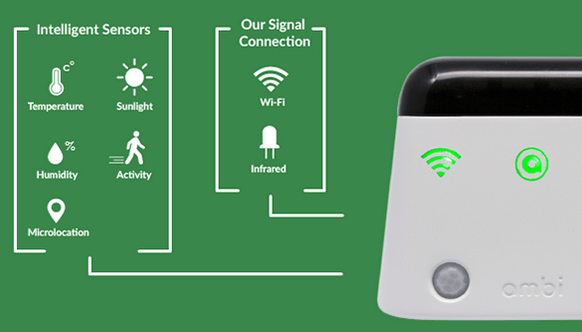 The Ambi Climate will be available for $150. It is 103mm wide, 52mm deep, and 88mm high. If you already have a decent air conditioner, this device can make it a whole lot smarter.
**Disclaimer: Our posts may feature aff links. As an Amazon Associate, we earn from qualifying purchases. Please read our disclaimer on how we fund this site.