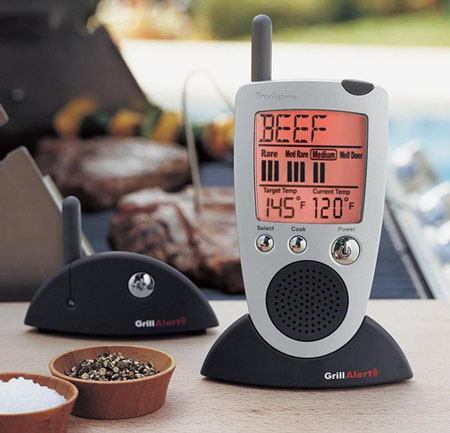 Grilling is a science and art. The more you do it, the better you get at it. Having the right tools to help you out is important too. The Grill Alert Talking Remote Meat Thermometer helps you cook the perfect meat. Just insert the steel probes in the center of the meat and select the type of meat you plan to cook and how well you want to cook it. The Grill Alert Thermometer alerts you when your meat is ready. It essentially takes the guesswork out of the process and makes you look good too.
More gadgets like this:
here
[via Brookstone]
Disclaimer: *Our articles may contain affiliate links. Please read our disclaimer on how we fund this site. As an Amazon Associate, we earn from qualifying purchases.