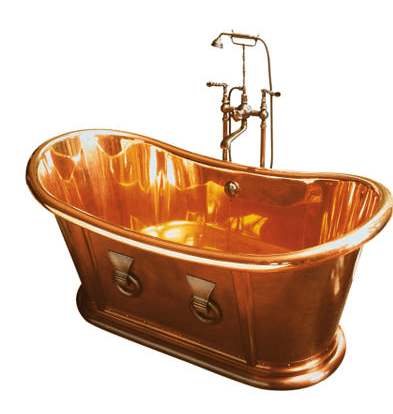 When it comes to bathtubs, you usually do get what you pay for. Many of us do not care how our bathtubs look as long as they are decent and do what we intend them to do. Archeo Copper Bathtubs are made from solid-copper and are hand-crafted. Since copper is a great conductor of heat, you are going to get a kick out of spending some time in this bathtub. Considering that this bathtub costs $70k, we are not sure we'd feel comfortable using it.
More gadgets like this:
here
Disclaimer: *Our articles may contain affiliate links. Please read our disclaimer on how we fund this site. As an Amazon Associate, we earn from qualifying purchases.