Mowing the lawn is not everyone's favorite activity. Unfortunately, many of us have to do it regularly. The good news is you can now use robots and RC mowers to get the job done without breaking a sweat. Here are 18+ robotic lawnmowers you don't want to miss: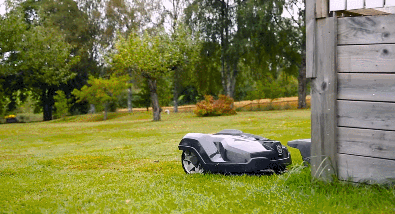 Husqvarna 450X: this battery run mower handles up to 1.3 acres. It runs for 75 minutes and has a noise level of 58dB. The mower has GPS-assisted navigation and app control.
Robomow RS622: a smartphone controlled robotic mower with 400W motor, mowing width of 22 inches, and up to 65 minutes battery life. It can handle up to 1/2 acre of lawn.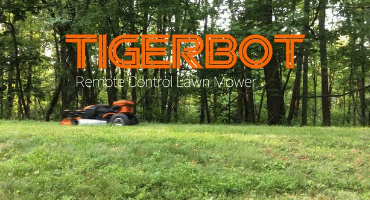 TigerBot: a mulching mower that you can control like a RC car. It comes with a camera, microphone, receiver, and everything you need to get the job done.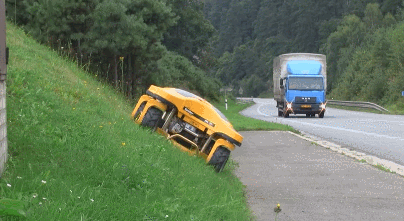 Spider Mini: a remote controlled slope lawn mower with a width of 56cm and cutting height of 4-9cm. The controller has a range of 100 meters.
TREX Robotic Lawn Mower: a rugged robot developed to mow the lawn, so you don't have to. It has a cutting width of 44″ and supports side-to-side slope mowing.
GARDENA smart SILENO city Robotic Lawn: features an adjustable cutting height and SensorCut system that gets the job done in a clean fashion. It handles gardens up to 500m2.
RCZT: a remote control zero turn mower that lets you mow your lawn while you spend time inside. It has a modular design, so you can make easy adjustments.
Yard Force SA500ECO: doesn't require any programming or app to operate. Runs on a 8V Samsung Lithium-Ion 2Ah battery that lasts up to 60 minutes. Simply set its perimeter lines to let it to go work.
Ambrogio L60 B Robot Mower: a powerful machine with a blade with of 24cm that cuts your grass and handles slopes up to 50%. It has a 4-wheel drive system and lifting sensor.
WORX WG798E Landroid: a WiFi enabled robotic motor that gets the job done without complex programming. It has sensors to detect and avoid collisions.
Flymo 1200R: this robomower has a cutting width of 17cm and max cutting height of 50mm. It can work an area of 400 square meters.
MAGA: not only a robotic mower but also a snow plow. The MAGA Plow attachment has an actuator that lets you lower and raise the plow remotely. It has a width of 28in.
Kobi: a modular mower that can cut grass and remove leaves. It can even shovel snow.
Ardumower: so you are up for a fun Arduino project? This one shows you what it takes to build a 3D printed robotic lawn mower with Arduino and 2 x 12v geared motors.
MowerBot 5000: a remote control lawn mower with motors from a wheelchair. The maker used a Sabertooth Dual 32A Motor Driver, a GreenWorks GLM801600 Cordless Lawn Mower, and a Futaba 3PRKA 2.4G FHSS Transmitter with R203GF to complete the project.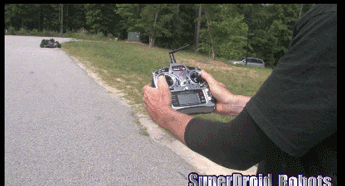 RC Swisher Lawn Mower: a custom 66″ lawnmower you can control from a distance. It has dual 13″ tires, 24v DC motor, and a wide cutting deck.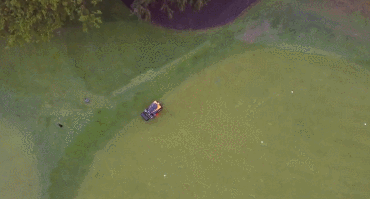 Cub Cadet RG3: a green cutter & roller for golf courses. This autonomous machine doesn't make a whole lot of noise and can work in the dark.
4WD Remote Control Lawn Mower: another lawnmower that you can control from the comfort of your home. It is a modified Toro 22″ mower that runs 3 hours on battery.
RC Lawn Mower Chassis Upfit Kit: this kit turns your mower into a robot, allowing you to cut grass with less effort. It has a steel frame chassis, 13″ pneumatic drive wheels and 6″ pneumatic caster wheels. Max speed is about 5mph.
Have you found cooler RC & robotic lawnmowers? Please share them here.
**Disclaimer: Our posts may feature aff links. As an Amazon Associate, we earn from qualifying purchases. Please read our disclaimer on how we fund this site.