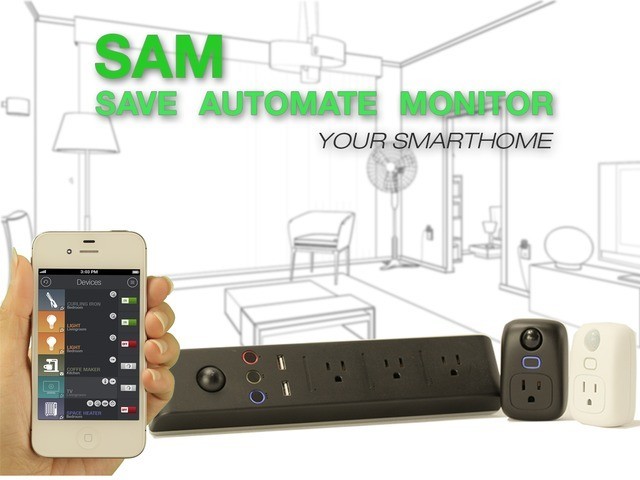 Home automation is an area many folks are interested in pursuing. There are plenty of systems you can choose from to make your home smarter. SAM Plug & Strip are simple tools that allow you to control and automate your home. You can turn your appliances on and off remotely. More importantly, SAM has several sensors that monitor your environment to serve you better. For instance, SAM can measure the temperature or light level at your place and make changes based on your IF/THEN "SmartRules."
With SAM at your disposal, you can set your own rules and seamlessly automate your home. For instance, you can choose to turn your fan on when the temperature goes above a certain temperature or turn the lights on when it gets dark in your room. Scheduling your devices is supported. SAM can sense motion, temperature, and ambient light, so you can do all kinds of neat things with it. It also monitors your energy usage.
SAM will come in two models: SAM Plug and SAM Strip, with the latter offering 3 independent sockets instead of 1 the former offers. SAM Strip also has 2 USB charging ports. What's not to like? You can get this on Kickstarter.
Disclaimer: *Our articles may contain affiliate links. Please read our disclaimer on how we fund this site. As an Amazon Associate, we earn from qualifying purchases.