Plenty of people are making a living from sharing videos on YouTube and other social networks these days. As a video blogger, you are going to need a decent camera, microphone, and other basic gear to get started. These vlogging gadgets & gizmos help you produce better work: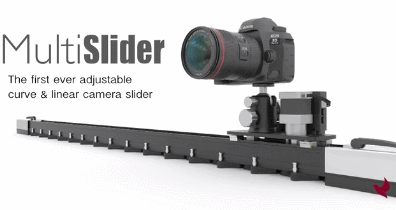 Waterbird Bendable Multislider: a bendable motorized slider with app control. It has a horizontal payload of 8kg. Lets you capture close to full circular shots.
Beastgrip: a lens adapter and rig system for smartphones. Comes with ¼"-20 threaded mounts and works with or without a case.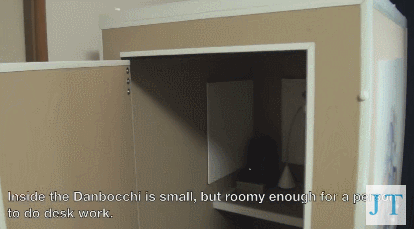 Danbocchi: a one person studio for YouTubers. It simply provides you with a quiet place to record video and audio.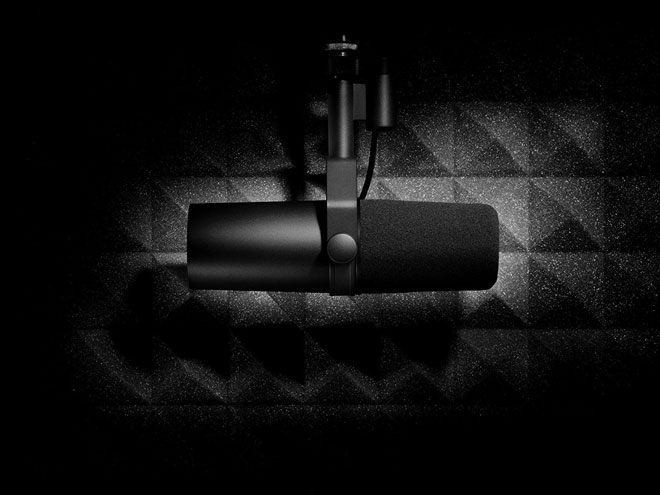 Shure SM7B: one of the best dynamic microphones around for voice-over, podcasting, and other similar projects.
ASXMOV-G6s Multi-Axis camera controller: a sophisticated multi-axis motion controller for time-lapses, stop motion animation, and special effects.
FeiyuTech SPG Plus: a 3-axis dual handle gimbal that lets you capture smooth video with your smartphone. It also comes with 5 ports for flash, microphone, and other accessories.
GorillaPod Mobile Rig: a wonderful tool for smartphone vloggers that lets you easily handle your smartphone and attach lights and microphone.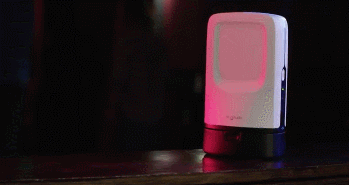 SlingStudio Hub: lets you connect up to 10 cameras, smartphones, and drones for livestreaming and multi-camera production.
Broadcaster Pro: lets you livestream with your camera via 2.4/5GHz WiFi, a 10/100 Ethernet port, or a 4G LTE modem.
Sennheiser AVX Digital Wireless Microphone System: capturing great video with lousy audio is not smart. This microphone system is not cheap but lets you record crisp audio. Its receiver plugs directly into the XLR audio input.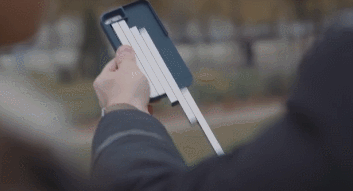 STIKBOX: another clever tool for smartphone vloggers. It is an iPhone case with a full-length selfie stick built right into it.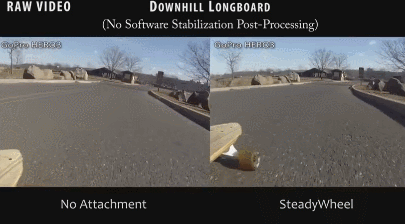 Steadywheel: a smartphone and action cam stabilizer. It is impact resistant and waterproof.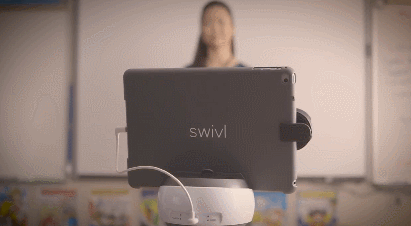 Swivl C Robot: robots enable smaller operations to produce better quality work. This particular one is ideal for teaching and vlogging. It tracks your movement to keep you in the frame.
Chatlight: combines with your smartphone and tablet and improves lighting. It is compatible with laptops, smartphones, and PC monitors less than 0.75 inch thick.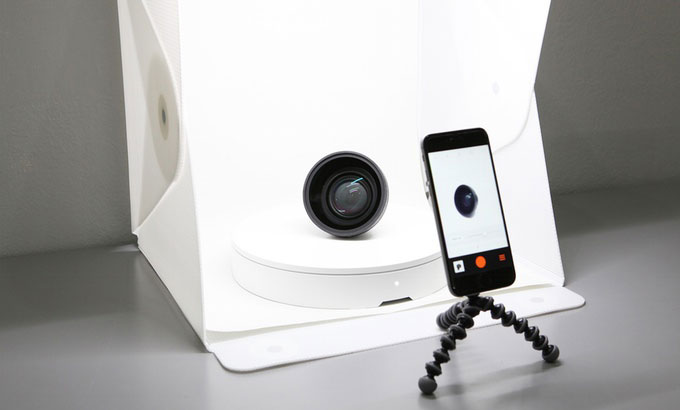 Foldio360: a smart turntable for 360-degree photography. It has an IR sensor and Bluetooth. It automatically rotates what you put on it.
Acoustic Foam Panels: for recording studios and offices. These reduce reverbs, sound waves, fluttering echoes, and residual sounds.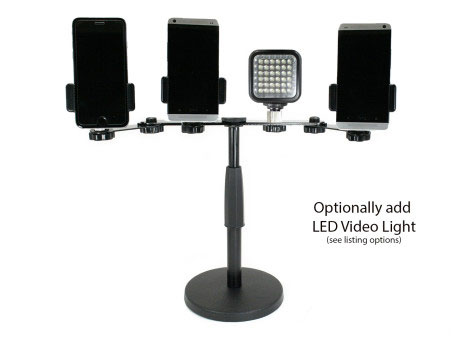 Livestream 3 Device Multicaster: lets you stream with multiple smartphones and tablets. It comes with a fully adjustable desk stand. You can adjust the height from 8.5 inches up to 14 inches.
Porta-Booth Pro: a portable recording studio with surfaces treated with Auralex Acoustics Studiofoam.
UPLIFT Height Adjustable Standing Desk: a versatile desk for your video editing station. It is motorized and has quiet operation.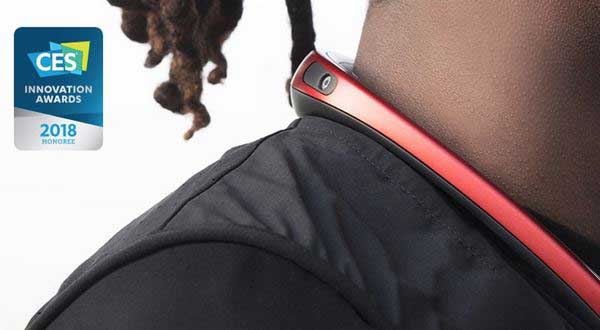 FITT360: a wearable camera that you can wear around your neck to capture 360 degree videos.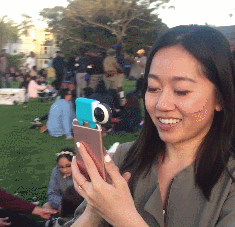 Giroptic 360-degree Camera: lets you capture spherical photos and videos on your iPhone or iPad. It is ready for livestreaming too.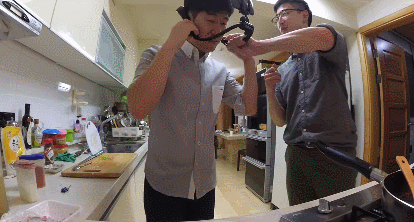 SELDI: you can use this to capture POV videos with your smartphone or GoPro hands-free. Another handy tool for solo vloggers.
Sospendo: a wearable smartphone holder that lets you capture videos and livestream with your hands free.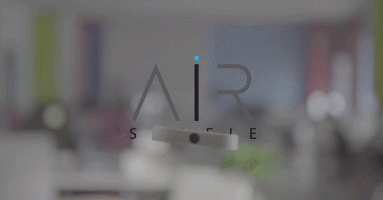 AirSelfie: a portable flying camera that fits in your pocket and lets you capture aerial photos and videos using its 5MP camera.
Shure MVi Digital Audio Interface for iPhone: would you like to connect XLR microphones and gear to your iPhone? This MFi certified audio interface has you covered.
Elgato Green Screen: a wrinkle-resistant green screen for your video projects. It can be set up and packed quickly.
Elgato Cam Link: a compact HDMI capture device that allows livestreaming via your DSLR or action cam.
Manfrotto Befree Live Video Tripod: every videographer knows the importance of investing in a decent tripod. This kit has a fluid head and supports up to 8.8lb of gear.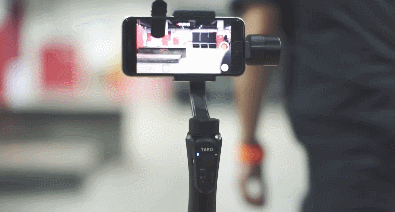 Taro Tracking Stabilizer: holds your smartphone stabilized and automatically follows moving targets. It has 3 brushless motors for smooth operation.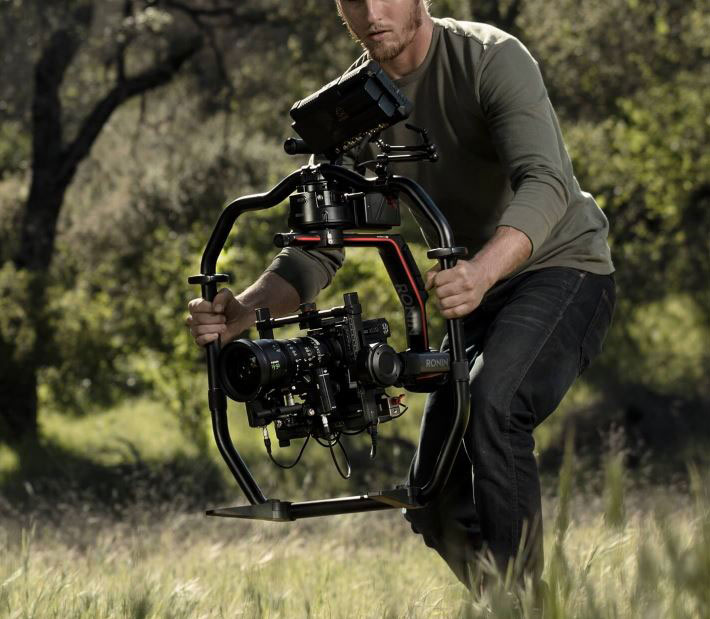 DJI Ronin 2: an advanced camera stabilization system for panoramic videos and time-lapses. It comes with a detachable grip.
Varavon BirdyCam LITE: a motorized stabilizer for your digital camera. It has a 3-axis brushless motor, wireless joystick, and 10400 mAh battery.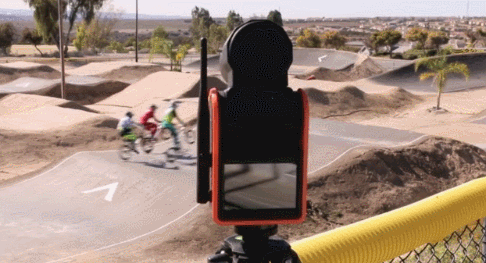 SOLOSHOT3: a robotic cameraman that keeps you in focus as you perform stunts outside. It comes with a shock resistant and waterproof wearable tag.
MOTUS: a robot cameraman that keeps your smartphone focused on you. It follows you, zooms, and records the best shots even if you are recording on your own.
DynamiCam: for aerial video capture in areas where drones can't be flown. Useful for product vloggers, interviews, and other similar applications.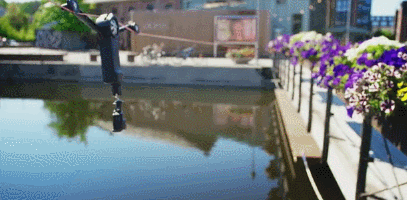 Wiral LITE: a cable cam system for smartphones and action cams. Useful for sports and creative shots.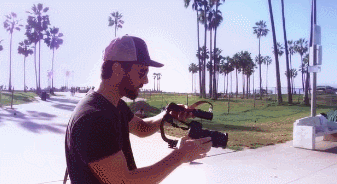 MicRig: a video grip handle with a stereo mic for your action cam. The shoe mount lets you add lights and other gear.
Have you found cooler gear for video bloggers? Please share them here.
**Disclaimer: Our posts may feature aff links. As an Amazon Associate, we earn from qualifying purchases. Please read our disclaimer on how we fund this site.