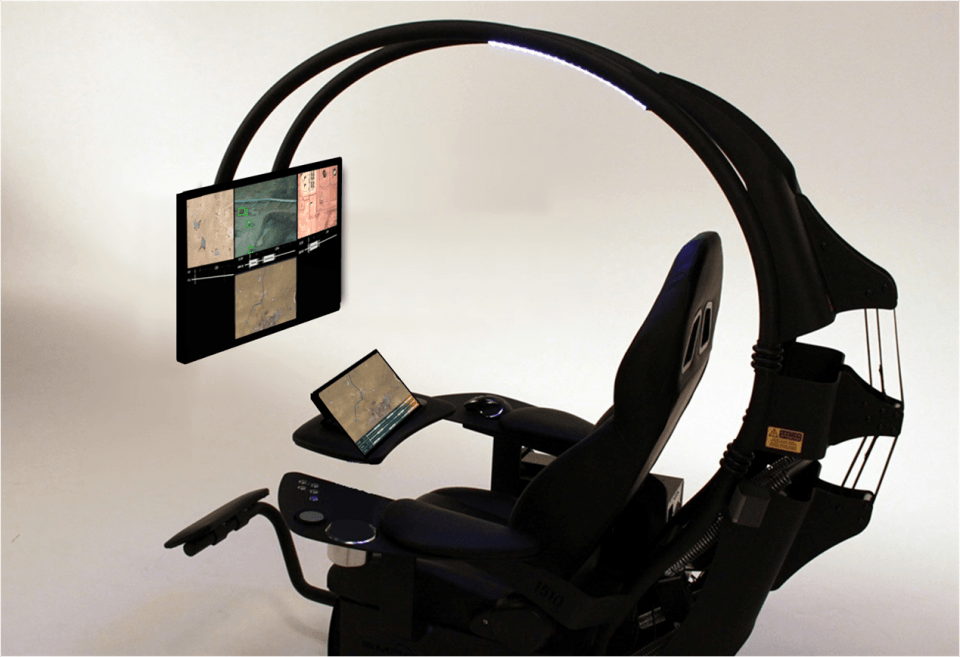 Defense contractor Thales Group is working on a high-tech chair that allows a person to control multiple drones at once. The operator will be able to plan and track a mission flying up to three UAVs simultaneously. This control station can control the UAV's sensors and find potential targets for the operator. Here is how it works:
The operator simply has to sit down and define what to track! Take-off, flight trajectory tracking and landing are almost entirely automatic, so the operator can focus fully on the actual surveillance mission.
This reminds us the Emperor workstation that we saw a while ago. Of course, you can't control drones with that one.
[Source]
Disclaimer: *Our articles may contain affiliate links. Please read our disclaimer on how we fund this site. As an Amazon Associate, we earn from qualifying purchases.