So you are tired of boring furniture in your home. The good news is there are plenty of unique sofas, tables, and furniture ideas you can adopt to make your place look cooler. Here are 50+ clever furniture designs you don't want to miss: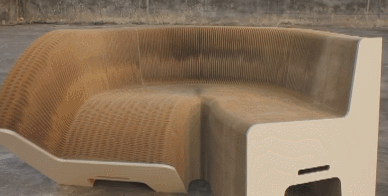 More gadgets like this:
here
Ihpaper Expanding Paper Sofa: flexible sofa that expands to accommodate up to 9 people. It has a strong honeycomb structure.
Fletcher Automated Capstan Table: this motorized table expands to become a dining table with space for up to 12 people.
Pendulum Hanging Zome: inspired by Buckminster Fuller's Geodesic Dome. It has a power-coated steel frame and supports up to 600 lbs.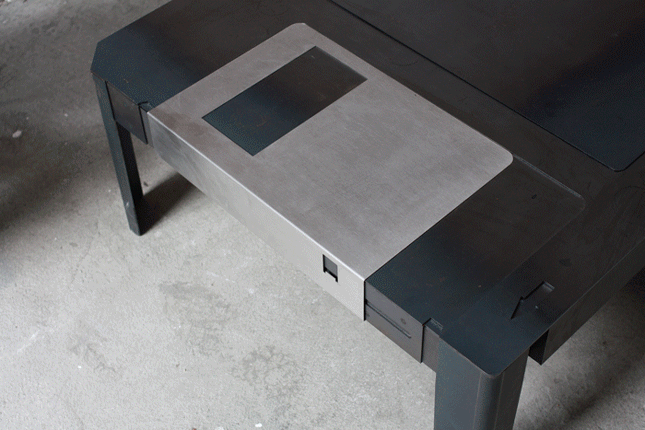 Floppy Disk Table: looks like a large floppy disk. It comes with storage compartments inside for your things.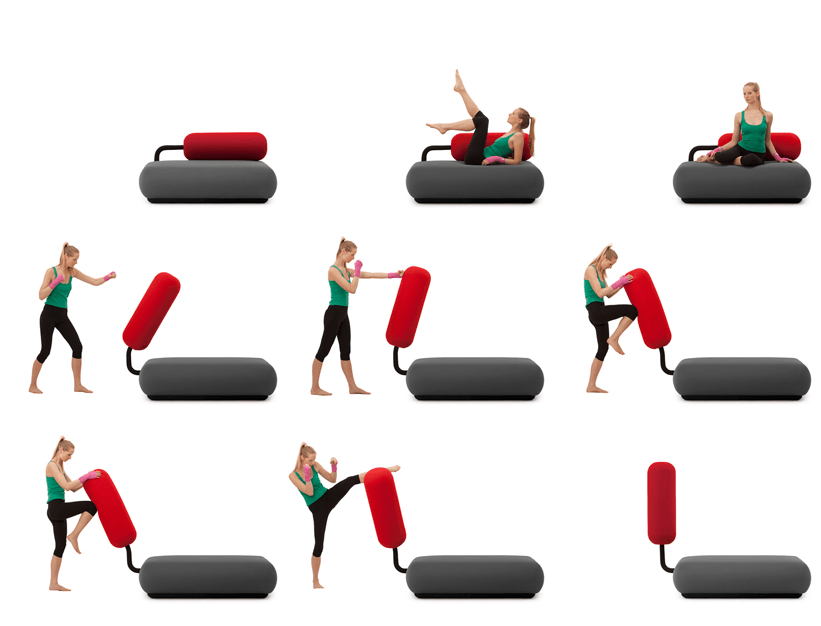 Champ Boxing: a sofa and punching bag, so you can relax or burn some calories when you feel like it.
FlexYah Folding Stool: made out of expandable table. It supports up to 400lb of weight.
Motorized Hidden Deck Table & Seats: a tablet and seats driven by motors that can be hidden when you are done.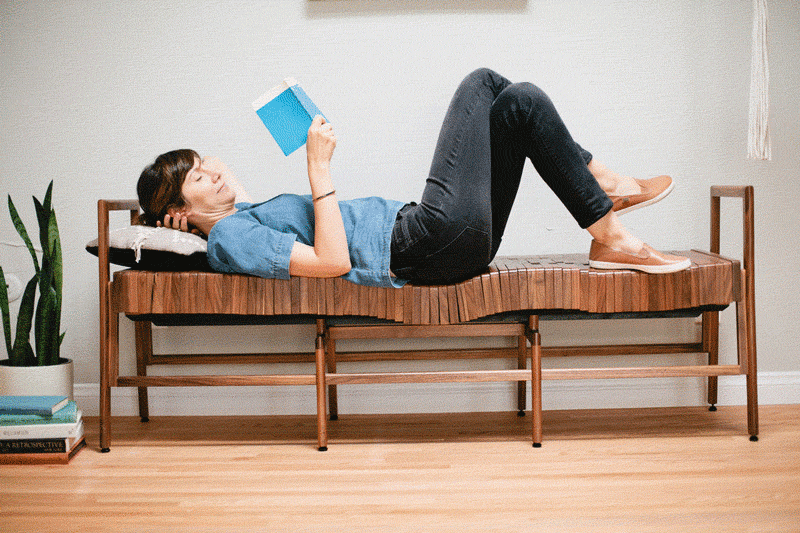 Sitskie Block Bench: a transforming bench that changes shape to adapt to your body.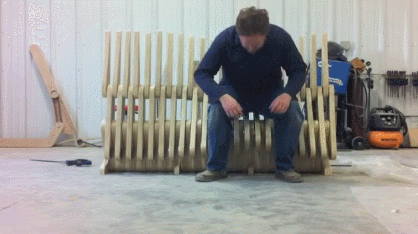 Wave Bench: an innovative bench that transforms into a bed as you lie down and provides ample support.
Slumbersofa Duo: a sofa that turns into a bunk bed effortlessly. It has a protection rail, ladder, and locking system.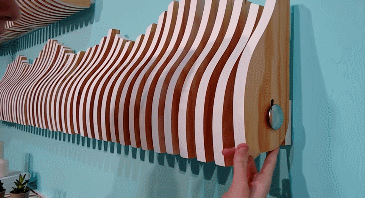 Kollen: a modular, interactive bookshelf. Its pieces work independently in two positions to hold and large items.
Edit Free: a two-seat sofa on a level board, driven by a motor to rotate and move sideways.
Swing Self-Standing Wall Bed + Sofa & Sliding Chaise: a wonderful idea for small places. It is available in 2 & 3-seat versions.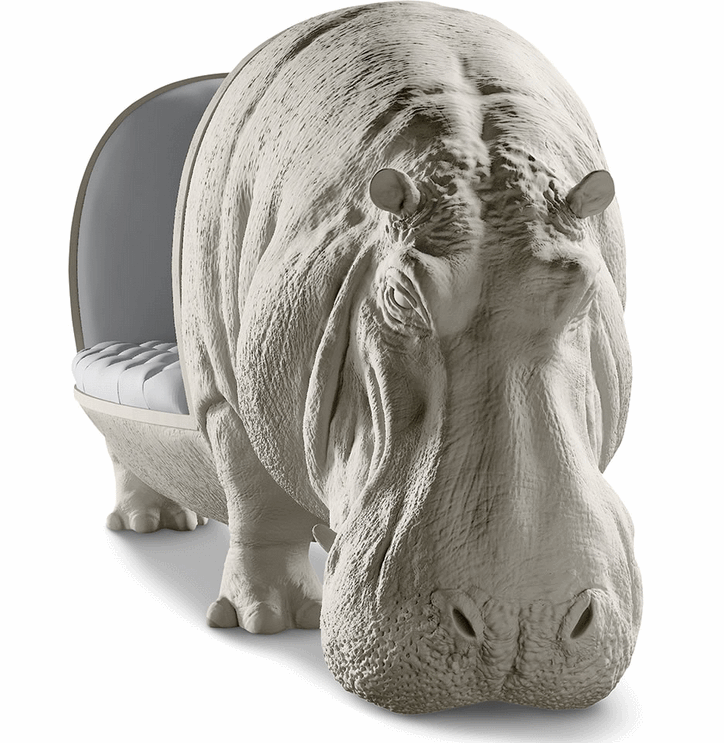 Hippopotamus Sofa: a pretty unique piece that looks like a giant hippo. It has a steel frame, short legs, and big snout.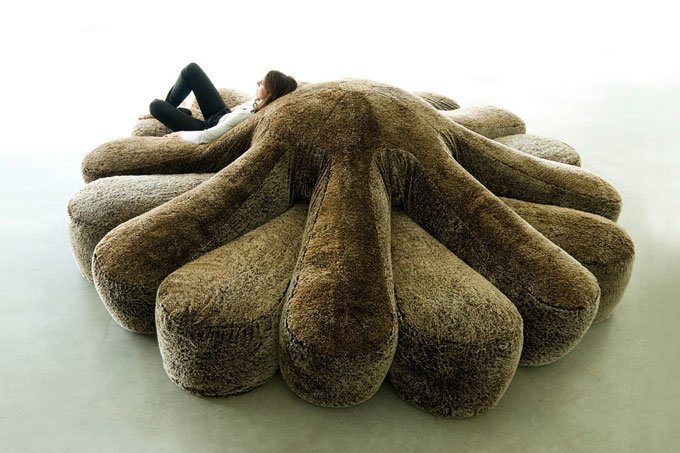 Aster Papposus: an octopus inspired sofa with no rigid frames. It has two polyurethane and feather-filled star shapes that fit together.
1965 Mustang Rear End Sofa: great gift for gearheads. This was made using the rear end of a classic Mustang. It has an on/off switch and working taillights.
Mustang 1965 Sofa: available in front and rear options. You can even pick an engine block coffee table to complete the set.
Mini Cooper Rear End: this was made from a classic British Mini Cooper. it comes with working taillights.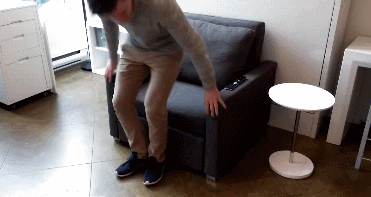 Harmony Single Sleeper Sofa: this tiny sofa turns into a bed to provide you a comfortable sitting and sleeping experience.
Bench-Go-Round: an interactive social furniture for bringing friends and strangers together.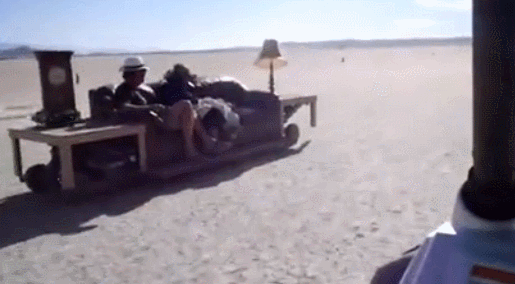 Motorized Sofa: this is essentially your living room on wheels. No need to bother even getting up.
Motorized Papasan Chair: another motorized chair that gets you around as you relax. It was built using a modified electric wheelchair.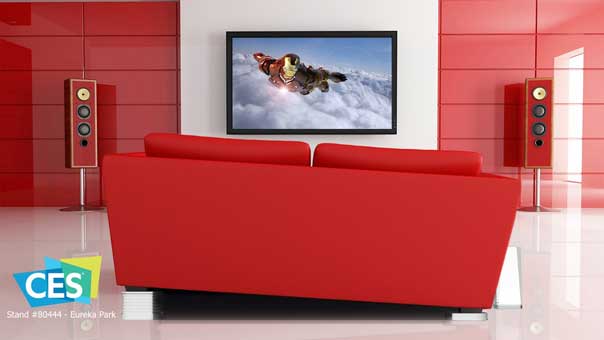 Immersit: a motion and vibration device for your sofa that enhances your gaming and movie viewing experience.
LiftBit: a connected sofa that can be transformed into an armchair, bed, and other configurations electronically.
MurphySofa Minima: a wall bed sofa with storage space for smaller homes. The queen size wall bed lowers down right over top of the sofa.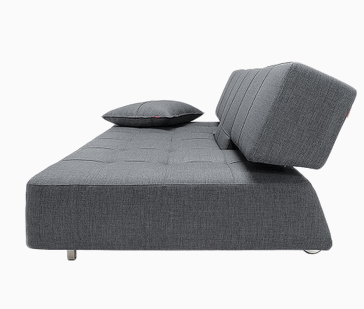 Long Horn Convertible Sofa: a comfortable sofa that easily transforms to support multiple sitting and sleeping positions.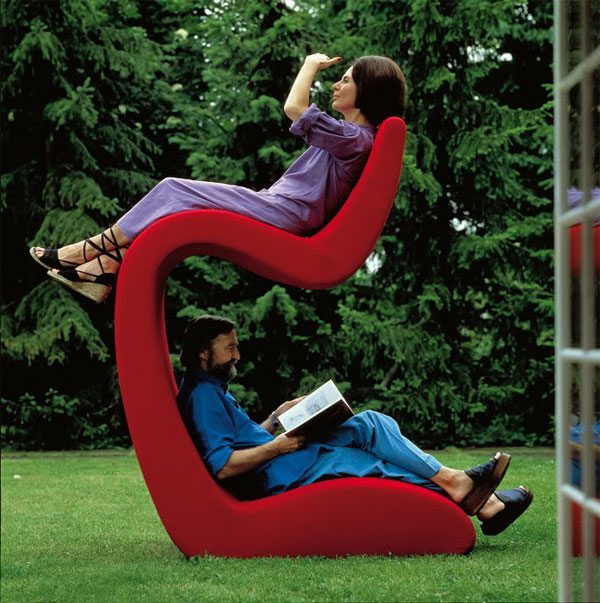 Two Level Seat: has 2 levels to enjoy the view or relax at your place.
Staircase + Bookshelf: a clever hybrid bookshelf with a pull-out staircase at the bottom.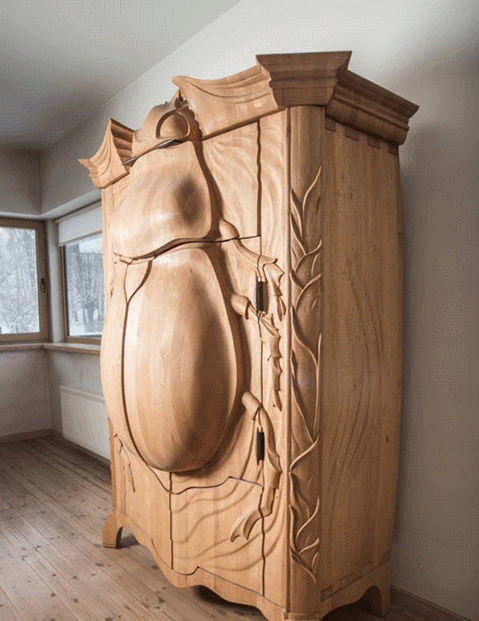 Bug Armoire: a pretty unique closet with shelves and drawers of all shapes. You can change the layout of the shelves.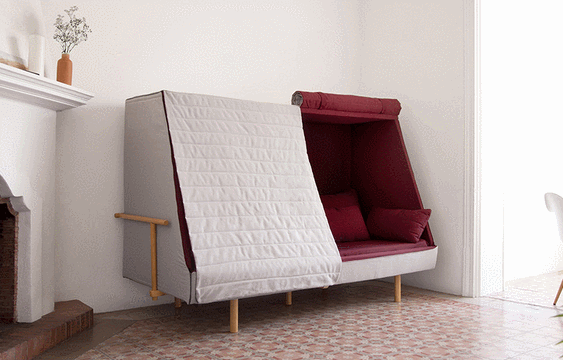 Orwell: a sofa bed that not only keeps you convenient but also gives you privacy. The heavy quilted curtains are designed to insulate against sound.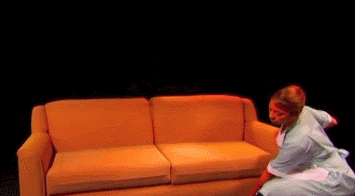 SofaLift: a clever tool that lets you move your heavy sofa and furniture pieces without breaking your back.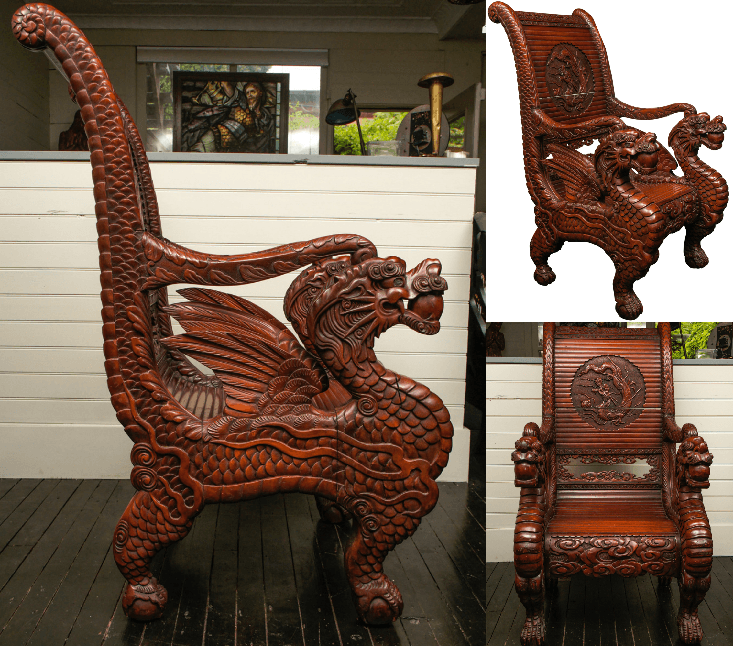 Carved Hardwood Dragon Chair: a beautiful fully carved armchair with dragon motif.
Robotic Transforming Dining Table: automatically expands to accommodate more people. You don't even have to break a sweat.
ILY-I: an interactive furniture that moves you around indoors. Its controller is part of the armrest, so users can move, turn, and rotate conveniently.
Parisot Space Up Bed: another great bed for small homes. You can lift up to access the hidden storage beneath.
Whiskey Barrel Arcade Machine: an elegant piece that also works as a game table, allowing you to play 60 classic games.
Darth Vader Armchair: a Darth Vader inspired armchair with a beech wood frame and plywood seat. Only a handful of these are available.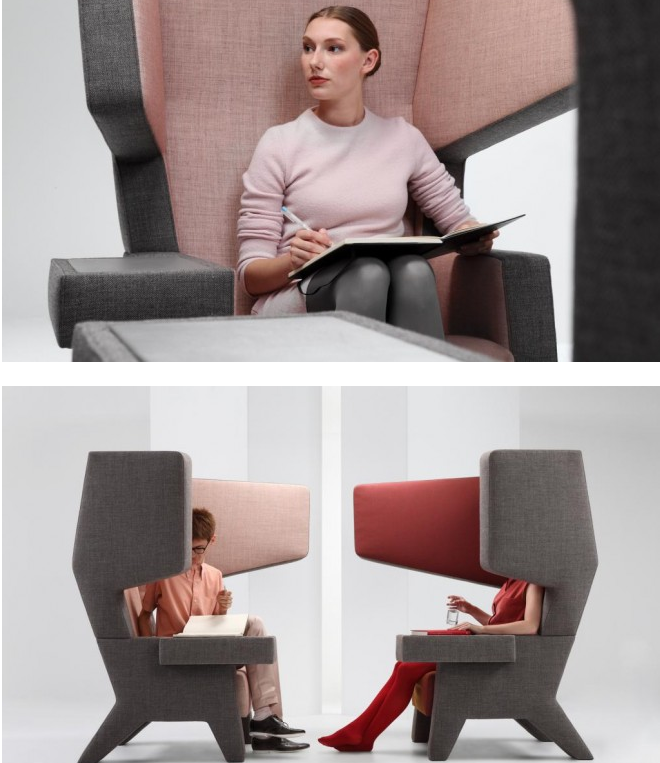 Earchair: gives you private space to relax and rest. It was designed by Studio Makkink & Bey.
**Disclaimer: Our posts may feature aff links. As an Amazon Associate, we earn from qualifying purchases. Please read our disclaimer on how we fund this site.