Many of our readers were not even born when old school gaming consoles were around. But most are familiar with games and characters from that era. In fact, class games gear make great gifts for geeks. Here are 25+ retro gaming gift ideas you don't want to miss:
Hot Computer Stuff
Pac-Man Clock: this cool clock comes with an interactive touchscreen display. Lets you record custom sounds too. Makes a fun gift idea for Pac-Man fans.
Namco Pac-Man Party Cocktail Table: lets you play Galaga, Pac-Man, and many other classic games on its 19″ monitor.
Tetris iPhone Case: not only protects your phone's body but also lets you play Tetris.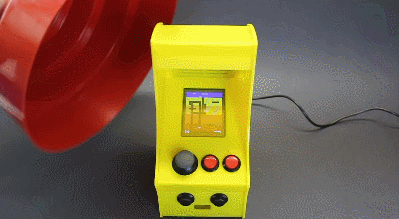 Cupcade: a tiny arcade machine powered by Raspberry Pi. It has PiTFT 2.8″ display, mini thumbstick, and mini arcade push buttons.
Whiskey Barrel Arcade Machine: comes with 60 classic games for you to try, including Centipede, Frogger, and Galaga. It has joystick, trackball, and buttons.
Tetris Game Coffee Table: an interactive table with Arduino. It comes with a gamepad that lets you play Tetris, Snake, and other classic games.
412-in-1 Cocktail Table Arcade Machine: a beautiful piece measuring 30″ long and 20″ wide. Lets you play Donkey Kong, Frogger, and Galaga. It is made of real wood and has controls for 2 players.
8-bit Retro Gaming Table: this is actually a functional Nintendo controller. A big zapper is also included.
16-bit Retro Gaming Coffee Table: a beautiful functional coffee table handmade from black walnut, sapele, and African mahogany. It also ships with 1/4″ custom cut glass.
8-Bit Pixel Square Coffee Table: inspired by 8-bit graphics from early days of computer gaming. It has mortise and tenon joint construction.
Retro-Inspired Briefcase Arcade: powered by a Raspberry Pi 3B with case and heat sinks. You also get removable joystick, internal speakers, and a rechargeable battery pack.
Typhoon 32″ Gaming Cabinet: works with 2100 JAMMA or 3149 JAMMA, allowing you to play Street Fighter, Asteroids, Defender, Mortal Kombat, and more titles.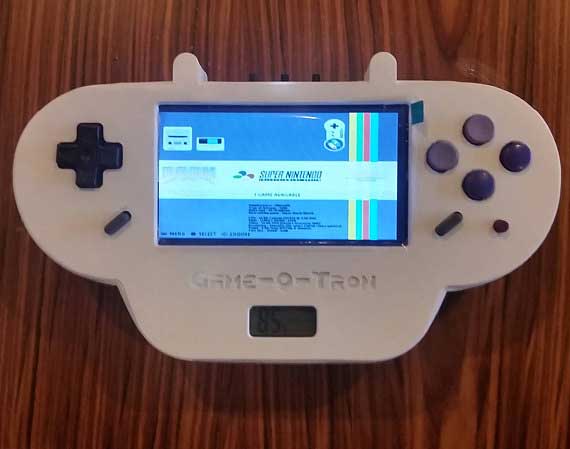 Game-O-Tron: a Raspberry Pi Game Boy with the Recalbox OS. It lasts up to 5 hours on battery and plays your favorite classic games.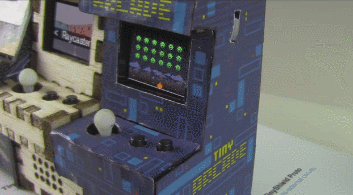 Tiny Arcade: this tiny arcade machine has a full color OLED screen, open source games, an analog joystick, and a 3D printed enclosure.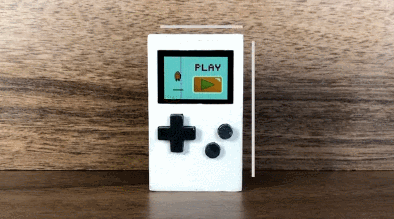 PocketStar: a keychain sized game console that lets you play Tic Tac Toe, Space Shooter, Snake, Ping Pong, and other fun games.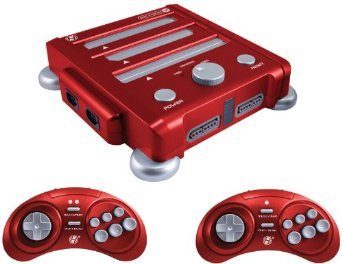 Hyperkin Retron 3: lets you play SEGA Genesis and Super Nintendo games. You can switch between consoles with a simple dial mechanism.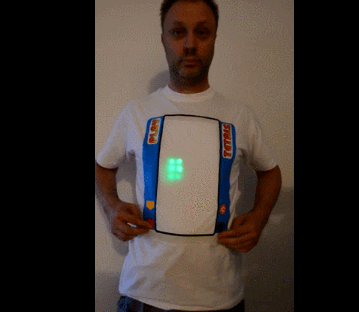 Tetris T-Shirt: this is a Tetris shirt that actually lets you play the game. You will need 128 LEDs, Arduino UNO, and batteries to pull this off.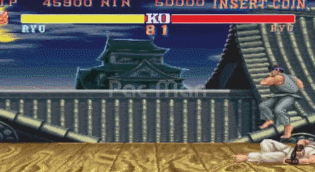 Polycade: an elegant arcade system with a 4-directional joystick and two 8-directional joysticks. It is small enough to fit in your office easily.
Tetris Alarm Clock: another affordable alarm clock based on Tetris. It shows time using numbers built out of falling blocks.
Namco Pac-Man Battle Royale Arcade Cabinet: comes with a 32″ LCD monitor and classic joysticks. It can accommodate up to 4 players.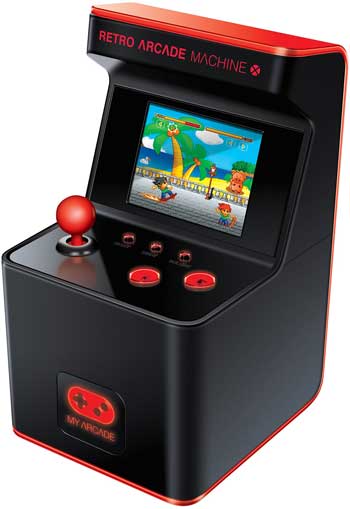 Retro Arcade Machine X: another mini arcade cabinet with 300 built-in 16 bit games. It has a 2.5inch full color LCD screen.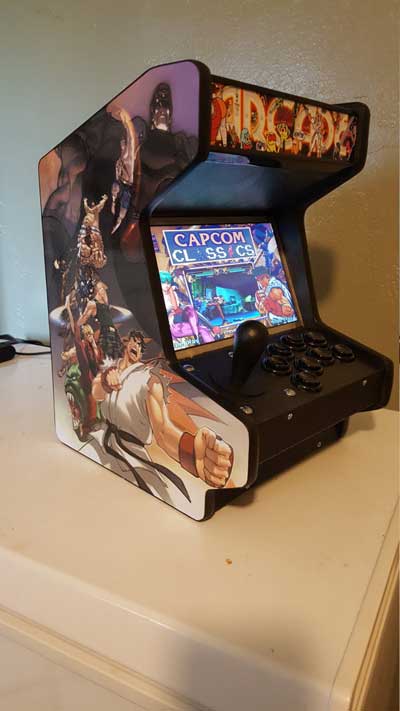 Bartop Arcade Machine: has a 9 inch screen, Raspberry Pi 3 unit, and emulators for Game Boy Advance, C64, Atari 800, and a whole host of other consoles.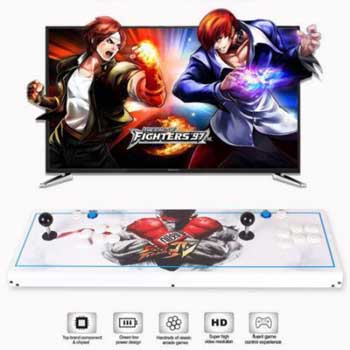 Pandora box 4s+: a multi-game PCB that works with your cocktail table, cabinet, and monitor. Has 815 games.
Retrocade V3: comes with over 40 emulated consoles. Lets you play Atari, Commodore 64, Nintendo 64, SEGA Saturn, ZX Spectrum, and other classic games.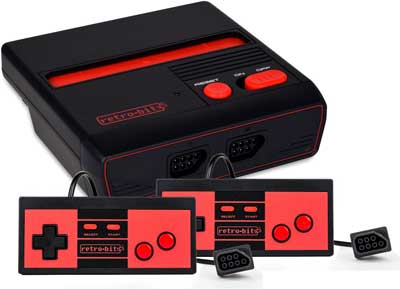 RES Plus: lets you use your classic NES cartridges. It has HDMI and AV output.
Retro Gaming Controller Wall Art: an elegant piece for your man cave and gaming room. It has a concave directional pad with arrows, A/B buttons, and recessed select/start buttons. It is made from premium grade materials.
BittBoy Mini NES: has a 2.2″ TFT LCD, 300 games, rechargeable battery, and video output.
Stay tuned as we will cover more retrogaming gift ideas here in the future.
**Disclaimer: Our posts may feature aff links. As an Amazon Associate, we earn from qualifying purchases. Please read our disclaimer on how we fund this site.