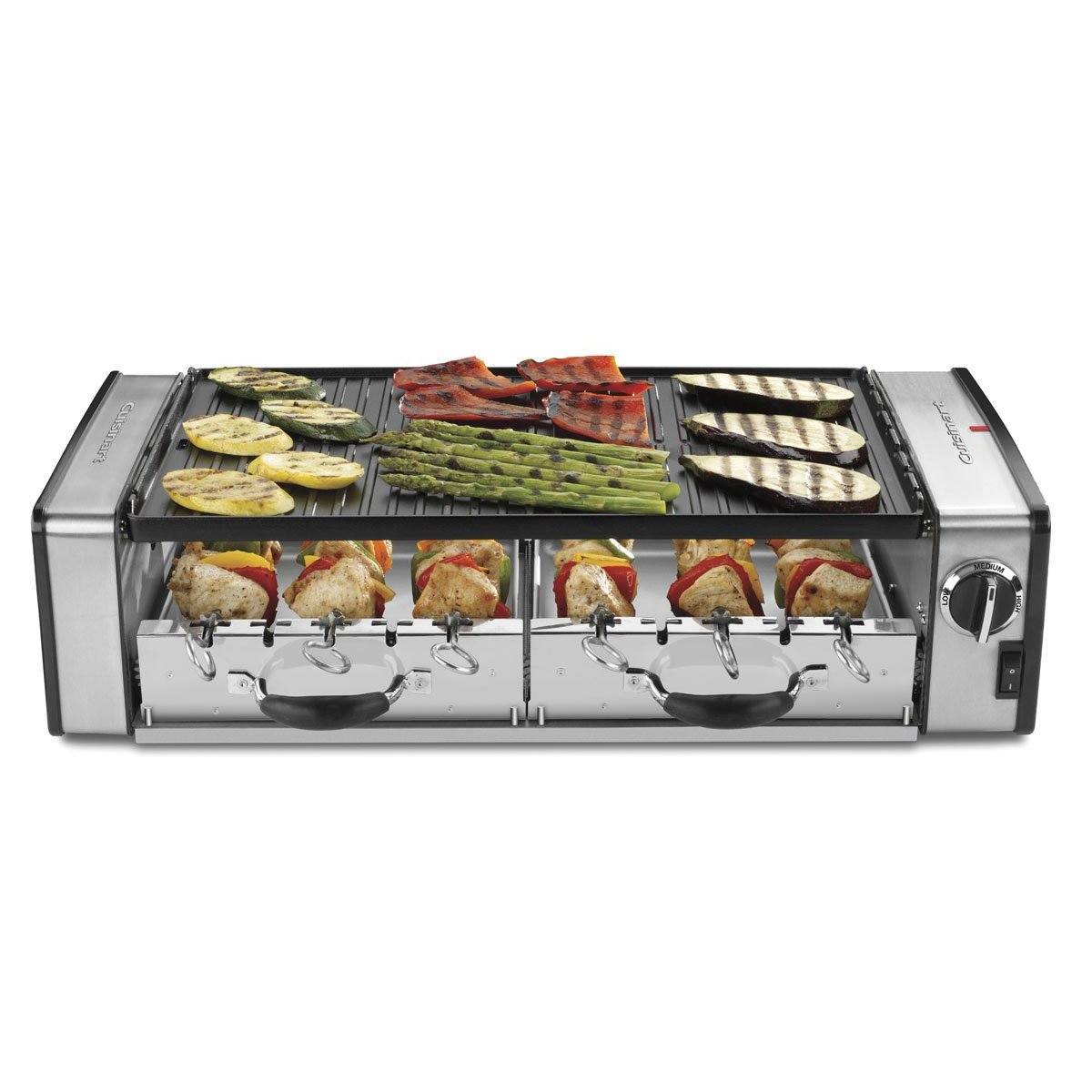 Nothing replaces a decent BBQ outdoor grill when you are throwing a party. But using and maintaining those large grills is not easy, especially if you are just cooking for yourself. Besides, sometimes it is just more convenient to do grilling indoors. The Cuisinart GC-17N Griddler Grill Centro is one of the best indoor grills around. This 1700 watt grill has a reversible nonstick grill and a griddle plate.
This automatically rotates skewers so you can cook kabobs and hot dogs with it. It offers adjustable temperature control too. Cleaning it is pretty simple as well. The Cuisinart GC-17N is a pretty decent grill when you don't feel like grilling your food outdoors.
Disclaimer: *Our articles may contain affiliate links. Please read our disclaimer on how we fund this site. As an Amazon Associate, we earn from qualifying purchases.