All geeks deserve a bathroom that matches their taste and style. Whether you are looking for a product to clean your bathroom faster or make it cooler, there is something out there for you. Here are 35+ toilet gift ideas you shouldn't miss: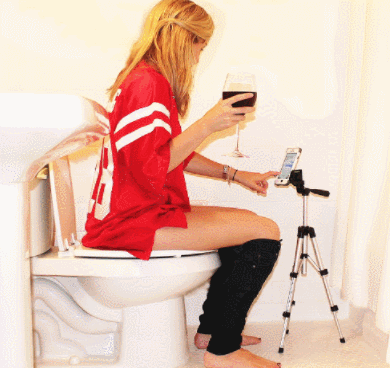 Potty Texter: for people who simply can't go a minute without taking a selfie. It holds your phone, so you can focus on more important things.
Sudoku Toilet Paper: now you can solve a puzzle as you spend quality time in your bathroom. The puzzles on this roll are different on each sheet.
SOWOFA Toilet Soccer: this gag toy comes with 2 balls, 1 foot, and 1 goal, so you can play a bit of soccer while doing your thing.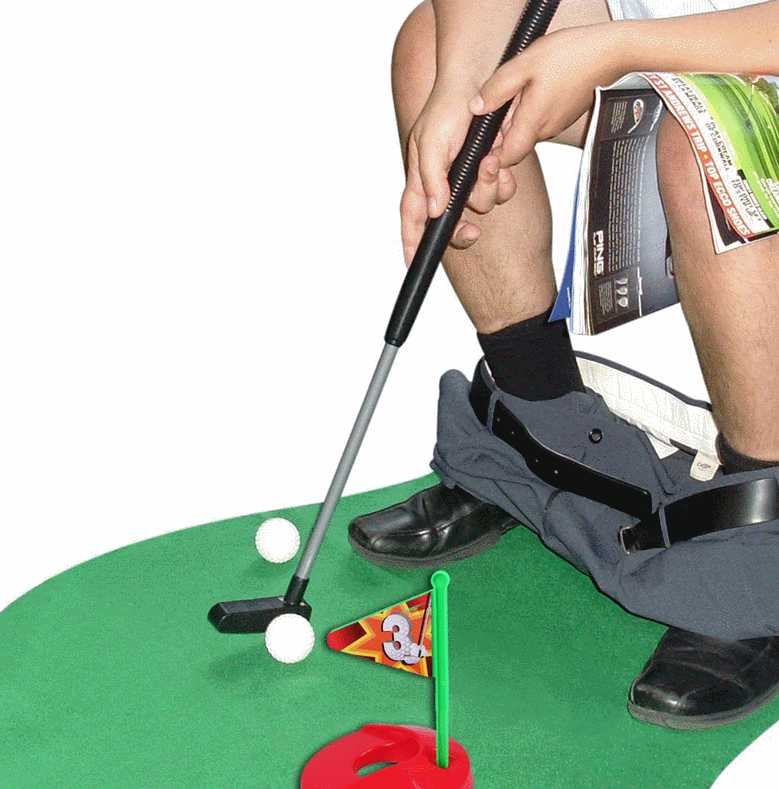 Toilet Golf: now you can try a round of golf in the bathroom. You get a putting green, cup with flag, two golf balls, and putter.
Toilet Basketball Game: get bored in the bathroom? This mini basketball slam dunk set can help.
100 Dollar Bill Toilet Roll: you may not be rich but with these 100 dollar bill toilet rolls, you can wipe like a rich person.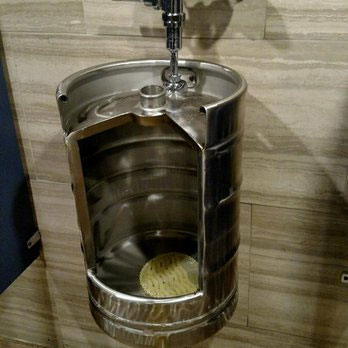 Keg Urinal: this custom urinal is forged from stainless steel and has a convenient spray bar. Gives your bathroom a cool pub feel.
Wild West Revolver and Bullets Toilet Brush Holder: has a circle of bullets that form the brush cavity. Gives a more unique look to your bathroom.
SpinX: this is just convenient. It is a robot that cleans the toilet bowl, so you don't have to.
Stormtrooper Toilet Paper Holder: a Star Wars toilet paper holder with a wooden base that can hold double rolls.
Sheep Toilet Paper Holder: a clever sheep toilet paper holder that handles 7 rolls. It stands upright or can be hung on your wall.
Industrial Pipe Toilet Paper Holder: a steampunk bathroom fixture made with black pipes and red hose knob.
His and Hers Toilet Paper Holder: has 3D printed components to hold your toilet paper rolls and drinks.
Bathroom Tic Tac Toe: made from reclaimed wood, this item brings the classic game of Tic Tac Toe to your place.
Giraffe Toilet Brush: tired of boring toilet brushes? This giraffe looking brush may be just what you need.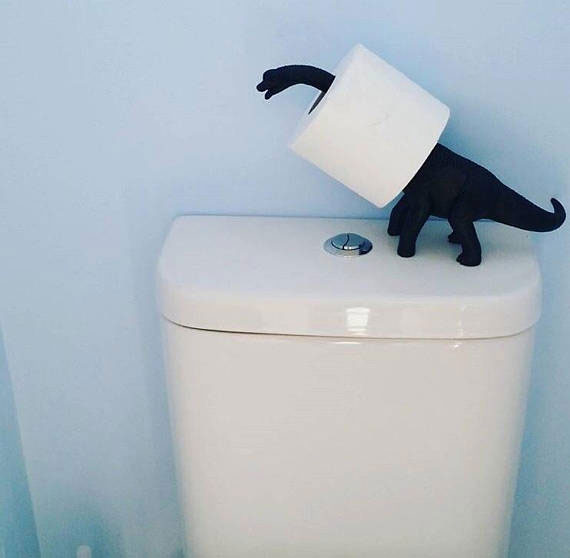 Toilet Dino: dinosaurs are your thing? This little dinosaur holds your toilet paper roll.
Donald Trump Toilet Roll Talker: brings Donald Trump to your bathroom, allowing you to prank friends and guests.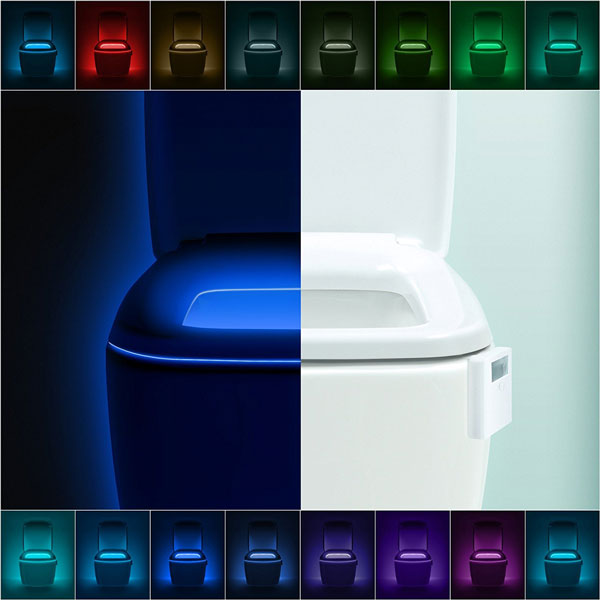 LumiLux: a LED toilet bowl light with motion & light sensor, 16 colors, dimmer, and a flexible arm.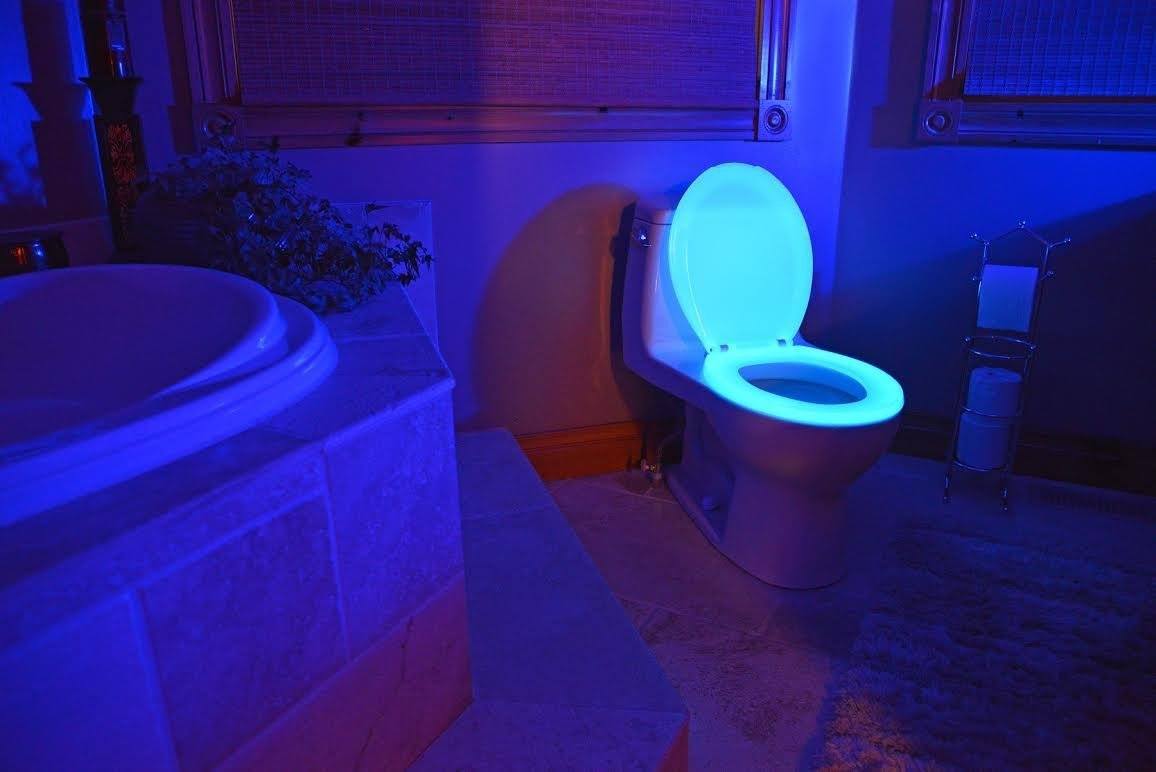 Glow in the Dark Toilet Seat: fits round and elongated toilet bowls and glows for up to 8 hours.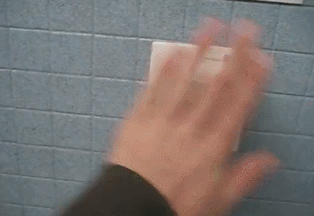 SaniSeat: a convenient automated toilet seat that automatically rolls out new plastic seat cover with the push of a button. Useful for public toilets.
Elegant Elephant Portable Toilet: a portable toilet you can take with you camping. It comes with a powerful flush.
Cachet Nightlight Quiet-Close: has a light for night action. It also closes quietly. The light has two brightness settings.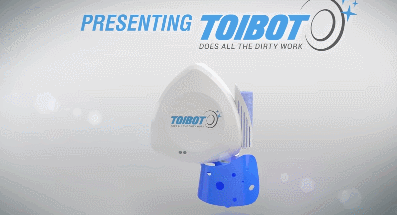 TOIBOT: a robot that cleans and disinfects your toilet, so you don't have to. It moves on 3-axis to complete the job.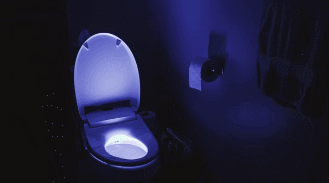 Brondell Swash Smart Bidet Toilet Seat: has stainless steel nozzles with customizable positions, temperature, and pressure. You get a heated seat and night light.
Glow-In-The-Dark Toilet Paper Roll: as the name suggests, this toilet paper roll makes using the bathroom at night safer.
Cat Toilet Brush: a toilet brush for the cat person in your life. Available in two colors.
Yoga Cat Paper Towel Holder: a cute kitty in downward dog position that holds your toilet paper rolls.
Squatty Potty: elevates your feet and legs, allowing you to properly squat to poop.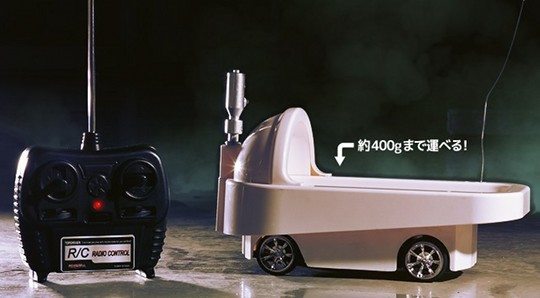 RC Toilet: a tiny little toilet you can remote control to pull a prank on your friends.
Gun Toilet Brush: this revolver gun toilet brush has a bullet shaped holder and nylon bristles. Another gift for gun geeks.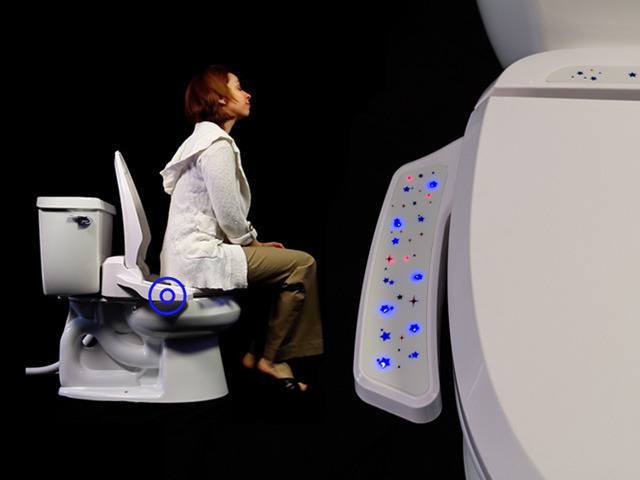 Fresh Air Plus: an odor eliminating toilet seat with a built-in fan to remove odors through a hose as soon as you sit down.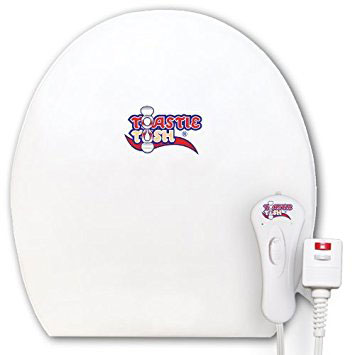 Toastie Tush Seat Warmer: a heating pad that easily attaches to underside of your toilet seat lid and transfers warmth to the seat.
Electric Spin Scrubber: this convenient tool spins up to 300 RPM to clean stains more effectively.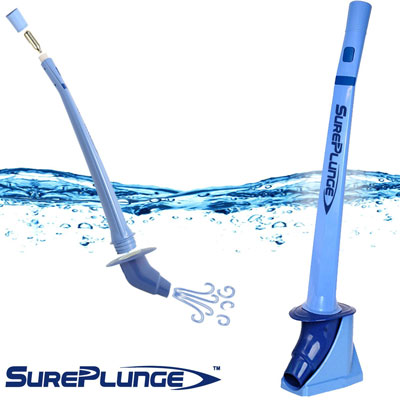 SurePlunge: an automatic toilet plunger that unclogs slow draining toilets fast.
HotOne DZ-1 Automatic Flusher: turns your toilet smart by identify when you are urinating or making a bowel movement to control the water volume.
Crochet Owl Toilet Tank Lid Cover: a cute toilet cover that fits most toilet tanks. Easy to put on and remove.
T-Rex Toilet Paper Holder: another gift idea for dinosaur fans. This is a 3D printed item.
Have you found cooler toilet and bathroom gift ideas? Please share them here.
**Disclaimer: Our posts may feature aff links. As an Amazon Associate, we earn from qualifying purchases. Please read our disclaimer on how we fund this site.