7 Super Cool Star Wars Gadgets & Gift Ideas 🔥 Gadgetify
Star Wars Magnetic LEVITATING BB-8 Droid with auto-roll function [Beast Kingdom] ► Gadgetify
Hot Computer Stuff
Star Wars has millions of fans around the world. If you have a few of them in your family, you shouldn't have to struggle to pick a gift for them. Here are 60+ Star Wars gift ideas you shouldn't miss: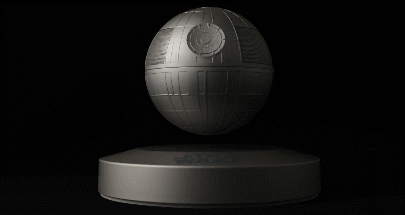 Plox Death Star Levitating Speaker: has a 5-watt speaker that floats above its base and provides 360-degree sound projection.
Death Star 3D Deco LED Wall Light: a battery-powered, cordless wall light with a sticker for the 3D cracks effect. It looks good during the day and amazing at night.
Death Star Christmas Tree Topper: has light and sound. You can activate it with a remote control. This was designed by Orville Wilson.
Stride Rite Hyperdrive Stormtrooper Light-Up Sneakers: a cute pair of shoes for Star Wars fans that light up with every heel strike.
Star Wars Millennium Falcon Multitool: this elegant multitool comes with 4 hex keys, two screwdrivers, and an adjustable wrench. You get 5/64″, 3/32″, 1/8″, 5/32″ hex keys under the ship.
Darth Vader Handheld Shower Head: now you can take a shower with Darth Vader. It has an ABS construction and a 72″ hose. You can adjust the water pressure with the control lever.
Star Wars TIE Fighter Gas Grill: comes with fold-out wings and a cast aluminum body. Grills Star Wars logo into your meat.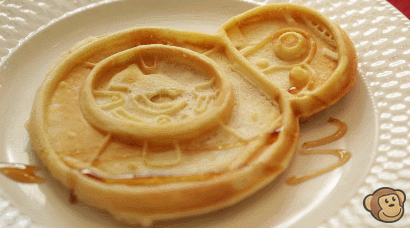 BB-8 Waffle Maker: makes cute 5″ BB-8 waffles. It has non-stick cast aluminum cooking plates.
R2-D2 Coffee Press: lets you serve coffee like a real geek. It holds 32 ounces of your favorite drink.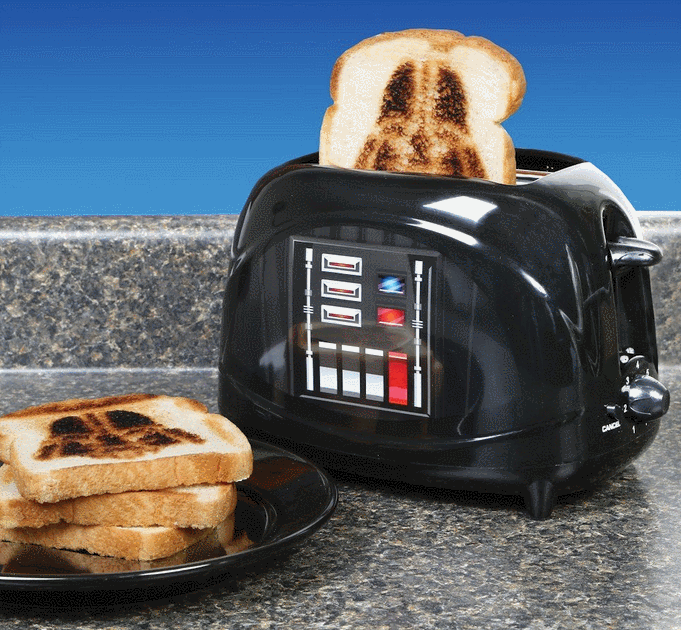 Darth Vader Toaster: toasts Vader's head on your bread. As your bread pops up, the Darth Vader look becomes complete.
Death Star 'Circo' Cheese Set: comes with a hardwood cutting board that opens to reveal a cheese plane, knife, and other tools.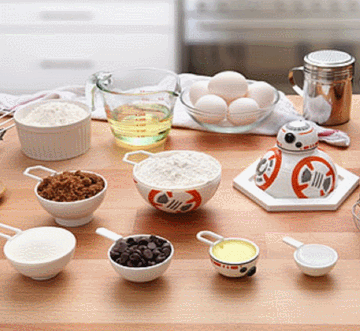 Star Wars BB-8 Measuring Cup: consists of 6 measuring cups (1 tbsp., 2 tbsp., 1/4 cup, 1/3 cup, 1/2 cup, and 1 cup). These are made of BPA-free, food-contact safe plastic.
Millennium Falcon Sandwich Shaper: lets you make cuter sandwiches for your little Star Wars geeks in your family.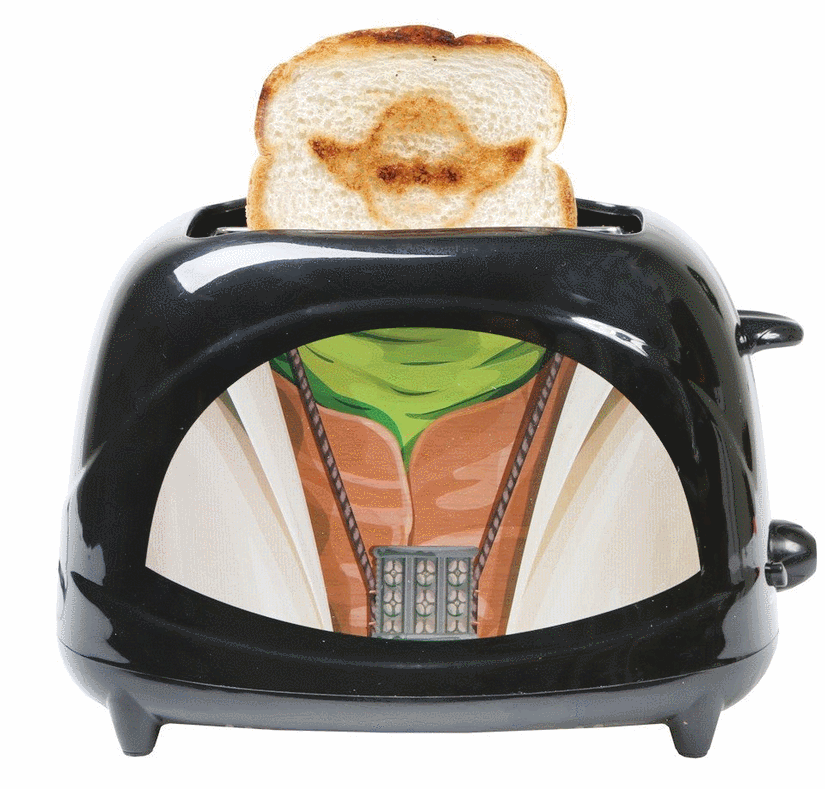 Yoda Robe Toaster: another cute toaster that puts a Star Wars character on your bread.
Stormtrooper Toaster: toasts all type of bread and looks good doing it. It has reheat, defrost, and quick stop function.
Lightsaber Power Bank: this smartphone charger has a 6000mAh battery to charge your device. It also has a laser pointer.
Star Wars Hand Crank Music Box: simply turn the handle to hear the Star Wars tune. Great for kids and die-hard geeks.
C-3PO Bluetooth Speaker: a rechargeable Bluetooth speaker with light-up eyes. It connects to your PC, laptop, and gaming devices.
R2-D2 Shower Head: a handheld shower head with 3 spray settings that looks like a tiny R2-D2.
Death Star Apron: made from Kona cotton, this cute apron has a fully lined bodice and two-tier full circle skirt.
Samsung POWERbot Star Wars Darth Vader Vacuum: this WiFi-enabled vacuum cleans your floors, so you don't have to. It maps your place and avoids obstacles.
Stormtrooper Robot Vacuum: another smart robot with WiFi that cleans your floors and optimizes suction power based on surface.
Death Star Fire Pit: 41″ diameter Death Star that stands 5 feet tall. Great addition to the patio.
Darth Vader Wood Burning Stove: the name is pretty self-explanatory. You can find these on Etsy and other handmade products shops.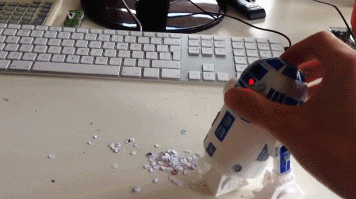 R2-D2 Desktop Vacuum: a USB powered vacuum that gets rid of dust, hair, and crumbs on your desk.
Death Trooper Helmet 1:1 Bluetooth Speaker: this awesome speaker comes with a powerful subwoofer and LED lights. It has a USB port to charge your devices.
BB-8 Ceramic Mug: a beer stein with a metal hinge that holds 22 ounces of liquid.
Lightsaber Handheld Blender: mixes your soups and smoothies. It has a 300W motor and stainless steel shaft.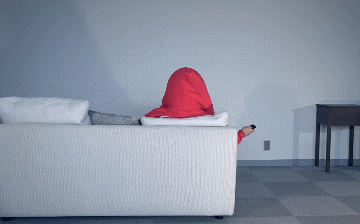 R2-D2 RC Moving Fridge: a robotic fridge with a projector that brings your drink to you.
R2-D2 14-liter Fridge: has 2 removable shelves and space for your things. It has a locking door with warm & cool settings.
Han Solo 3D Thermoelectric Cooler: heats and cools and can be plugged into your car. It has a handle for portability.
Darth Vader Armchair: a handcrafted chair with a beech wood frame, plywood seat, and alcantara upholstery.
Star Wars Starships and Fighters Clock: just like the Star Trek version, this clock comes with 12 battleships and vessels from the franchise.
Star Wars Trooper Bedding Set: a 5-piece set with a comfortable, flat sheet, fitted sheet, and pillowcase. Available in Full, Queen, and Twin sizes.
Yoda Bronze Lamp: an elegant resin lamp with a textured cloth shade that makes your place look cooler.
Tie Fighter Light Set: fun for Star Wars parties and collectors.. It has 10 incandescent lights (5 light covers and 2 light bulbs).
Death Star Lamp: based on an IKEA PS 2014 pendant lamp. You can change brightness by pulling on the string.
Kylo Ren 3D Deco LED Wall Light: another cool Star Wars light with 3D effect, powered by battery.
Star Wars 3D String Lights: great for Christmas or any other fun party. It has 12 lights powered by AA batteries.
BB-8 Alarm Clock: has official character sounds. Simply helps you wake up on time.
LEGO Stormtrooper Alarm Clock: has a light up display, snooze function and movable arms and legs. It stands 9.5-inch tall.
BulbBotz Darth Vader Clock: a cute light-up alarm clock for kids powered by AA batteries.
Darth Vader Snack Dispenser: a battery powered gadget that serves your guests delicious snacks. Ideal for nuts and other small items.
Death Star Teapot & Mug: made of ceramic, the teapot holds 12 fl. oz of your drink. You get a dishwasher and microwave safe cup too.
TIE Fighter Steel Nutcracker: the name is pretty self-explanatory. This works on pecans, almonds, and everything in between.
R2-D2 PlayBook 4: a custom PlayStation laptop with Star Wars noises. It has light in front and R2-D2 patterns on its body.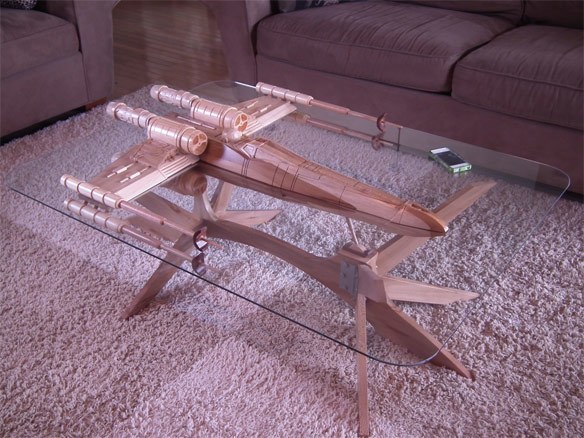 X-Wing Coffee Table: puts an X-wing starfighter in your living room. The upper and lower sections are bolted together.
Star Wars Luke Skywalker's Landspeeder: modeled after the X-34 craft. It has two seats for riders and a dashboard with lights and real movie sounds.
Stormtroooper Chair: an all wood piece of yard furniture. It can handle up to 500 lbs.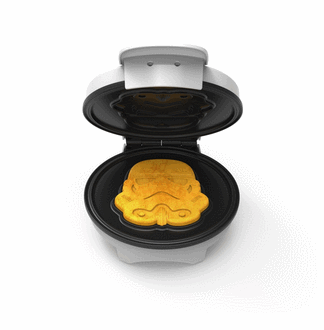 Stormtrooper Waffle Maker: another cute waffle maker with 5 temperature settings for eggs, brownies, and sandwiches.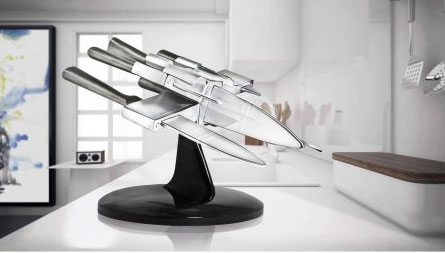 X-Wing Knife Block: comes with 5 knives for carving, paring, and general cooking tasks.
Death Star Kitchen Timer: helps you time cooking tasks in the kitchen. It has lights and sounds to grab your attention.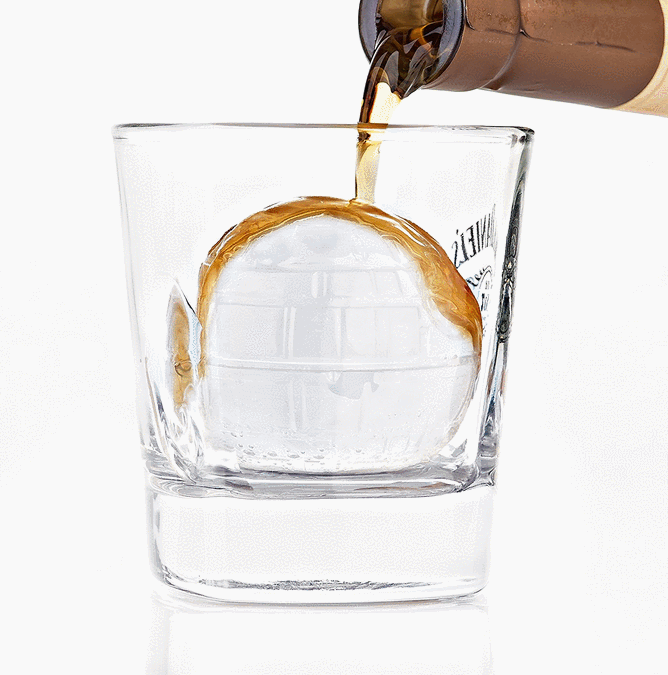 Death Star Ice Ball Mold: an affordable tool that helps you make Death Star shaped ice balls.
Death Star Tea Infuser:a stainless steel tea infuser that lets you make delicious tea anywhere
Darth Vader Ultrasonic Cool Mist Humidifier: adds moisture to any room and helps fight mold. It has 2 liter capacity.
Han Solo in Carbonite Shower Curtain: so you already got your Star Wars shower head, hooks, and other accessories? This one completes your set.
Stormtrooper Toilet Paper Holder: a custom-made toilet paper holder modeled after Star Wars Stormtroopers. It can accommodate double rolls.
R2-D2 Soap Pump: this 100% resin item handles soap or your locations.
Stormtrooper Beer Tap Handle: this Star Wars beer tap handle fits standard taps to enhance your bar.
Star Wars Kids Spoon+Fork+R2D2 Case: a cute gift idea for the kids. Comes with everything they need to eat their lunch, in addition to a R2D2 style case.
Light Saber Campfire Roaster: a hot dog and marshmallow roaster with interchangeable tips.
R2D2 Cupcake Toppers: edible cupcake toppers for your birthday and other special parties.
Have you found cooler Star Wars gifts? Please share them here.
**Disclaimer: Our posts may feature aff links. As an Amazon Associate, we earn from qualifying purchases. Please read our disclaimer on how we fund this site.