Magnetic Levitating Iron Man Toy with Lights -- Gadgetify
Iron Man is one of the most popular Marvel Universe characters. Plenty of products have been inspired by his armor and gizmos. Here are 25+ gadgets and gift ideas Iron Man fans shouldn't miss:

Ozobot Evo Iron Man Robot: a STEM robot that gets your children familiar with the basics of coding. The robot has color & line detection, proximity sensing, and iOS/Android support.
Iron Man Arc Reactor Ring: a geeky ring with LEDs, solid metal alloy construction, and enameled metallic finish. It illuminates for 60 seconds on tap.
Beast Kingdom Levitating Iron Man Suit: so levitating gadgets are your thing? This cute toy is worth a look. It has LED eyes, chest reactor, and feet. The levitation base also glows.
Gmasking Iron Man Light-up Bust: a 1:2 replica with LED light-up eyes and Arc Reactor.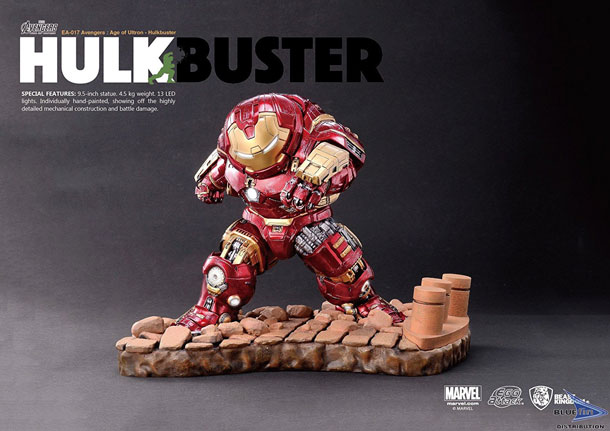 LED Light Up Hulkbuster Action Figure: has intricate details from the movie. The statue has LED lights in its eyes, arc reactor, thruster, and knees.
Onnit Iron Man Kettlebell: lets you exercise like a superhero. It is modeled after Iron Man's helmet and weighs 40lb.
3D Iron Man Mask Wall Light: gives your man cave a geeky makeover. Looks cool day and night.
Gmasking Electronic Iron Man Helmet: made of aerospace aluminum, this helmet electrically opens/closes and has LED light-up eyes.
Iron Man Mk44 Hulkbuster Helmet Speaker: not only plays your music but also has a USB power output port. It is compatible with your smartphone, tablet or PC.
Gmasking Motorized Iron Man Gauntlet: a motorized wrist armor with blasting sounds and LED light. Great for Halloween, cosplay, and other occasions.
Iron Man MK45 PC Case: a powerful machine with an i7 5820K processor, NVIDIA GTX 1080 8 GB graphics card, 240GB SSD, and 32 GB RAM. It is amazingly detailed and has LED fans.
Killerbody Iron Man Armor: made of metal and ABS, this armor comes with smart speech recognition and voice control.
Gmasking Iron Man MK5 Wearable Arc Reactor: another wearable Arc Reactor with batteries, charging port, and everything you need for cosplay events.
Iron Man Gaming Keyboard: modeled after the Mark 43 armor. It has backlit keys with 3 customizable color effects.
Iron Man Mark 42 Electronic Helmet: an auto light-up, electronically controlled mask. It is made of ABS/PVC and runs on 4 AAA batteries.
DIY Bionic Iron Man Glove: this project involves building an Iron Man Glove with MyoWare muscle sensor and a NeoPixel 12 LED ring.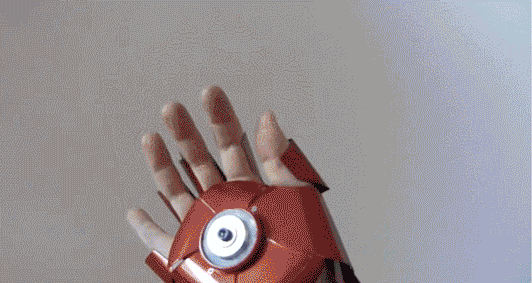 Dual Laser Iron Man Glove: lets you shoot lasers from the palm of your hand. It also comes with sounds.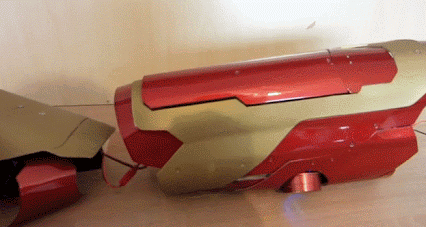 Iron Man's Arm-Missile: has a laser and can fire a rocket. Great for killing balloons and everything in between.
Arc Reactor Passport Holder: a cool password cover with a glossy canvas front panel. It protects your passport, notes, and everything in between.
Marvel Iron Man Arc Reactor Light-Up Coasters: made of aluminum, LEDs, and plastic. It comes with on/off switch on the bottom.
Iron Man Hand LED Wall Light: another 3D wall light that looks stunning in dark rooms. Comes with a crack sticker for a more realistic look.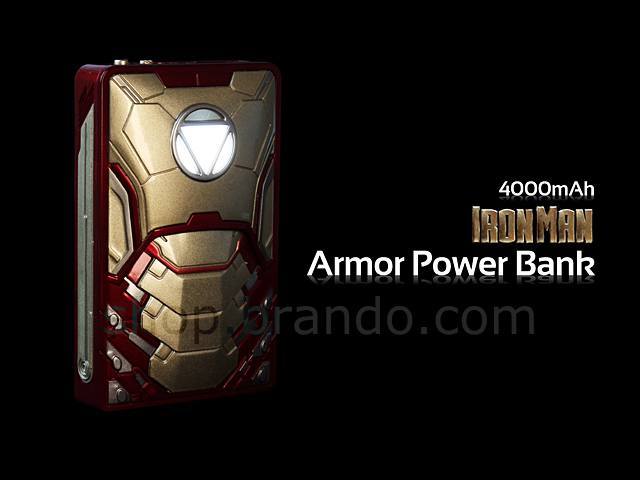 Iron Man Armor Power Bank: this phone charger has 4000 mAh battery with sound effects and light.
BulbBotz Iron Man Light Up Alarm Clock: a cute little alarm clock with a light-up head. It stands 7.5 inches tall.
Iron Man Glass Cufflinks: great for geeky gatherings. Pretty affordable too.
Iron Man Blue Eyes Glow In the Dark Wall Art: it absorbs natural or artificial light and glows in the dark.
Iron Man Wallbreaker: brings a cool Iron Man wall art to your place. It has a lightweight foam construction.
Iron Man Porch Light Cover: a geeky light cover you can cut to fit your light fixture. It attaches with an elastic band.
Have you found cooler Iron Man gift ideas? Please share them here.
**Disclaimer: Our posts may feature aff links. As an Amazon Associate, we earn from qualifying purchases. Please read our disclaimer on how we fund this site.