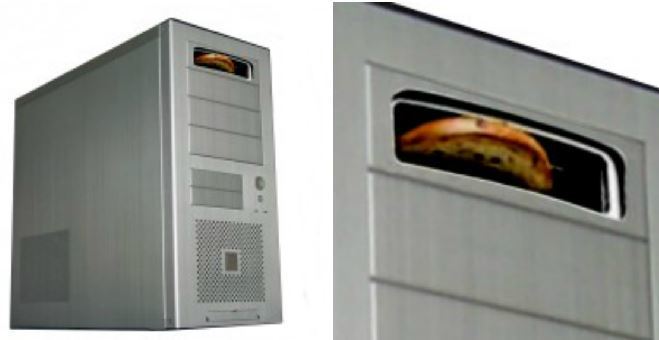 Working on a computer all day long can be quite tiresome. You are going to get very hungry after a couple of hours. The CrazyPC 5.25 Inch Bay Toaster can help. It is an interesting product that fits in your PC and prepares your toast. Just slide in a slice of bread and let this toaster do the rest. It even has a Windows software for adjusting heat and time.
The CrazyPC 5.25 Inch Bay Toaster requires a USB port and 4 pin Molex power connector. It has an attractive aluminum finish face plate. It has a crumb tray too. Whether it is a good idea to use this is another story.
[via]
Disclaimer: *Our articles may contain affiliate links. Please read our disclaimer on how we fund this site. As an Amazon Associate, we earn from qualifying purchases.