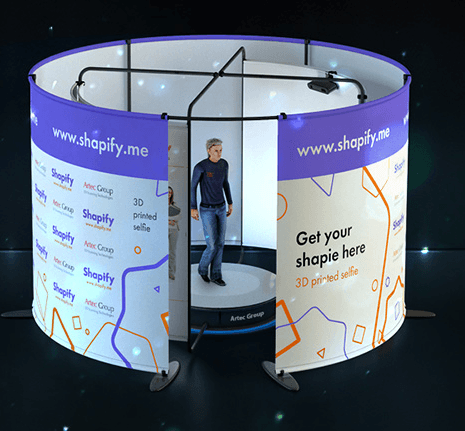 Meet the Shapify Booth: a 3D full body scanning booth that creates a full scan of a person or object in 12 seconds and produces a 3D model that is used to 3D print a full color Shapie. Each booth has four wide view, high-resolution Artec scanners that rotate to scan every angle. The 700 captured surfaces are stitched together to produce a 3D printable file.
You may also want to see: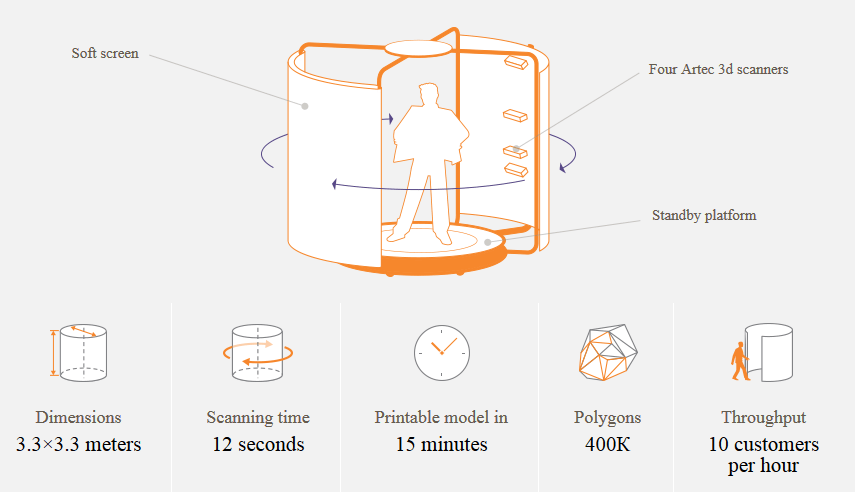 Here is what Artyom Yukhin, president and CEO of Artec Group, had to say about this:
As a kid you may have gotten into a photo booth with your friends and had a strip of pictures printed out to commemorate the occasion. Our goal is to have this generation do the same thing, but add another dimension and in the end have a 3D printed figurine to solidify the memory. In a short time, we've already seen people use the booth to capture their pregnancy, to create a figurine for their grandparents, to make wedding cake toppers, and more. The possibilities are endless.
These booths are capable of accepting 10 customers per hour. They measure 3.3×3.3 meters. They could prove useful at large retail stores, parks, and airports.
[Source]
Disclaimer: *Our articles may contain affiliate links. Please read our disclaimer on how we fund this site. As an Amazon Associate, we earn from qualifying purchases.