So you miss the good old arcade games from the 80s. The good news is there are plenty of arcade machines you can buy to recreate that experience and pimp out your game room. Here are 20+ rad arcade machines you shouldn't miss:
Whiskey Barrel Arcade Machine: a whiskey barrel turned into a multicade machine. It has over 60 games for you to play.
More gadgets like this:
here
Typhoon 32″ Gaming Cabinet: a two-player machine compatible with 2100 & 3149 JAMMA boards. The design is simply plug & play.
Batman Driving Arcade Game: perfect for Batman fans. It has 10 batmobiles, 36 missions, 6 power ups, and 3 boss battles. You also get over 500 color shifting LEDs.
Suncoast Cocktail Arcade Machine: has a 19″ display and 1179 classic arcade games.
Kong Cade Arcade: another arcade machine built from a Bourbon barrel. It has a 24″ glass top and stands 38″ tall.
Cocktail Arcade Machine: brings 60 classic games from a couple of decades ago to your home. It has a 19″ LCD screen and 2 stools.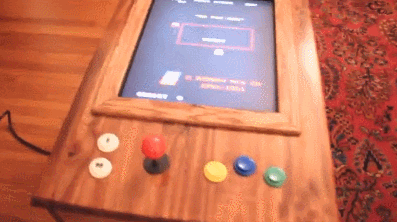 412-in-1 Cocktail Table Arcade Machine: a handmade multicade machine with 412 games. Measures 24″ high and 30″ long.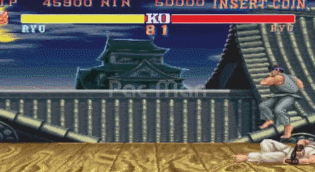 Polycade: an elegant arcade system with a 4-direcitonal joystick and two 8-directional ones. It ships with a 28″ Insignia LED TV.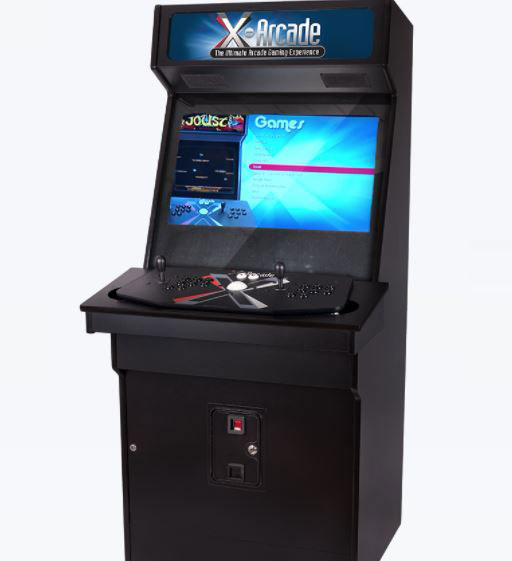 X-ARCADE: a 32″ arcade cabinet with 250 classic games. It has a virtually indestructible design.
Arcade Mini Roadster Simulator: provides your kids with a more fun racing experience. Has a 19″ monitor in its windscreen. The roadster's fiberglass body has working headlights, taillights, side-mounted rearview mirrors, dual exhaust pipes, and chrome wheel covers.
RetroCade Cocktail Arcade Game: a commercial grade unit with Galaga, Frogger, Pac Man, and 57 other classic games. It can be played with or without coins.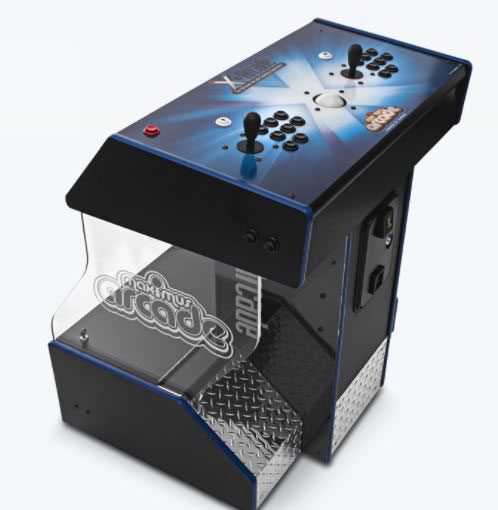 ARCADE2TV: brings classic games to your HDTV. It has over 250 titles for you to try.
Retro Arcade Machine X: a tiny gaming device with a 2.5″ full color display and 300 built-in 16 bit games.
Clear Mini Arcade: stands only 6″ tall but lets you try 240 different games. Has a plastic construction.
Tiny MAME Arcade Cabinet: don't have space for a large arcade unit? You can build this one with a Pi Zero.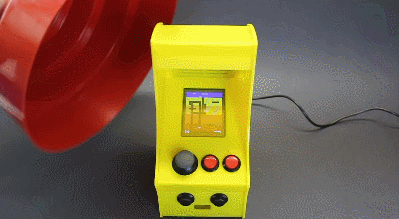 Cupcade Raspberry Pi Arcade Cabinet: another tiny unit that lets you play classic games on a 2.8″ display. You also get buttons and thumbstick to play.
60 in 1 Multicade System: another beautiful machine that lets you play 60 games on one machine. Coin operation is available as an add-on option.
2018 Golden Tee: has a 27″ LCD monitor and comes with the offline edition of Golden Tee LIVE. Has 60 x 18-hole courses for you to choose from.
Time Crisis 5: comes with 3 challenging stages and lets players attack from two different positions. You also get a weapon-toggle button and a gun recoil mechanism.
Bartop Arcade Machine: a miniature arcade machine powered by a Raspberry Pi 3. It measures 15 inches tall, 9 inches wide. It has a 9″ monitor.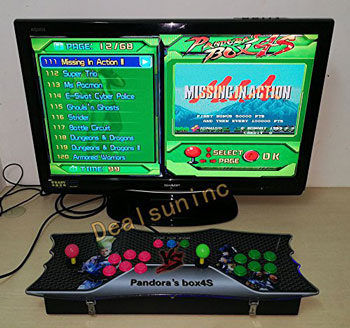 Pandora's Box 4S+: lets 2 players compete against each other. Supports 815 arcade games. Has HDMI and VGA output.
Arcade Retro Pi: a portable gaming system with over 8000 games for you to play. It comes with Seimitsu joystick and buttons and 128GB Micro SD card.
Dirty Drivin' Racing Arcade Game: this particular version has 10 fun custom vehicles and 100s of vehicle upgrades. You can link 8 units for head to head racing.
Have you found cooler arcade machines? Please share them here.
**Disclaimer: Our posts may feature aff links. As an Amazon Associate, we earn from qualifying purchases. Please read our disclaimer on how we fund this site.