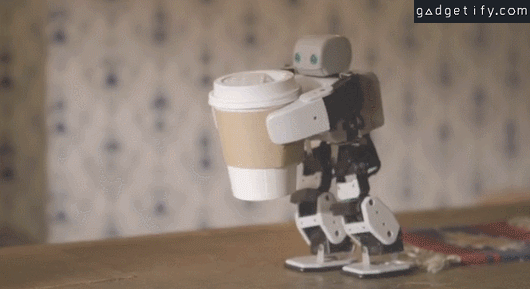 Plen2: a 3D printable open source robot with iOS and Android devices. It is Arduino compatible.
SuperDroid Triangular Omni Wheel: a triangular omni wheel robot platform with an Arduino Uno programmable controller. It comes with example code.

Marty: a programmable robot with 3D printable parts. It has WiFi and can be programmed in Scratch or Python/C++.
Wire Beings: 3D printed open source robot with support for up to 5 servos and additional sensors.
RiQ: an Arduino compatible robot with smartphone support. It has multiple sensors, including a light and sound sensor.
RoboHero: this robot has 3D printable parts and WiFi. It has an Android board inside.
PHIRO: a LEGO compatible educational robot with Bluetooth and support for open source programming languages.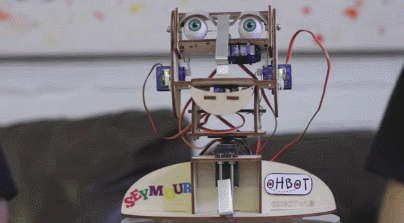 Ohbot2: a programmable robot head with Arduino. It has a visual programming interface that lets you program how the robot moves and speaks.
LIME: a robotic hand that pairs with a software to teach you about robots. It has 3 servo motors, 5 fingers, and 5 pin connections.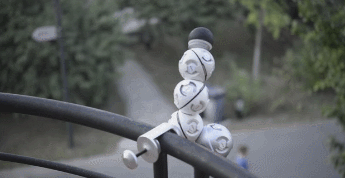 CellRobot: a modular robot with universal connectors and smartphone support. Each CELL has a servo motor, sensor, and an independent MCU inside.
MeArm: a robotic arm kit with support with Arduino and Raspberry Pi. It can be used to pick up and move objects.
DFRobot Robot Hexapod Kit: comes with 18 CDS5516 high performance 300 degree rotation servos and an Arduino Mega 1280 microcontroller board.
VGo Research Mobility Platform: a robotic development platform that uses ROS and a Raspberry Pi Zero. The kit includes bump detection sensors, IR drop off sensors, IR remote control/beacon sensors, a 9-DoF IMU, and other parts.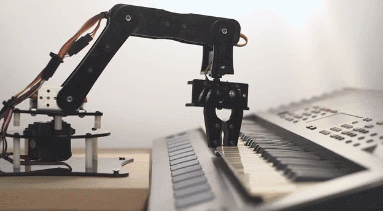 HEW: a programmable 6-axis robot arm that can be mounted in various ways, on the wall, ceiling, and other places. You can program it using C and Python.
DFRobot HCR: a mobile robotic platform with support for Kinect. It comes with two motors, two wheels, an omni-directional wheel, and other parts you need.
Robotist Educational kit: compatible with Arduino and Raspberry Pi. It comes with the parts you need to build a variety of robots. Can be programmed using Studuino.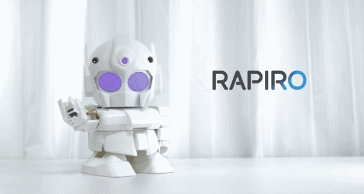 Rapiro: has 12 servo motors and supports Raspberry Pi. You can add  WiFi, Bluetooth, image recognition, and other features with extensions.
Have you found cooler programmable robots for kids? Please share them here.
*Our articles may contain aff links (#ads). As an Amazon Associate we earn from qualifying purchases. Please read our disclaimer on how we fund this site.