Chessnut EVO Review: Android Smart Chess Board with LC0, Trainable AI ⭐ Gadgetify
More gadgets like this:
here
In the past few months, we have covered a couple of amazing Chessnut boards here. These are app connected chessboards that let you play on Lichess and Chess.com. They can also be used to do studies and analyze your games. When we heard about the Chessnut Evo, a smart chessboard with trainable AI engine, it almost sounded too good to be true. The good folks at Chessnut were kind of enough to send us a unit to review. As it turns out, they knocked it out of the park again.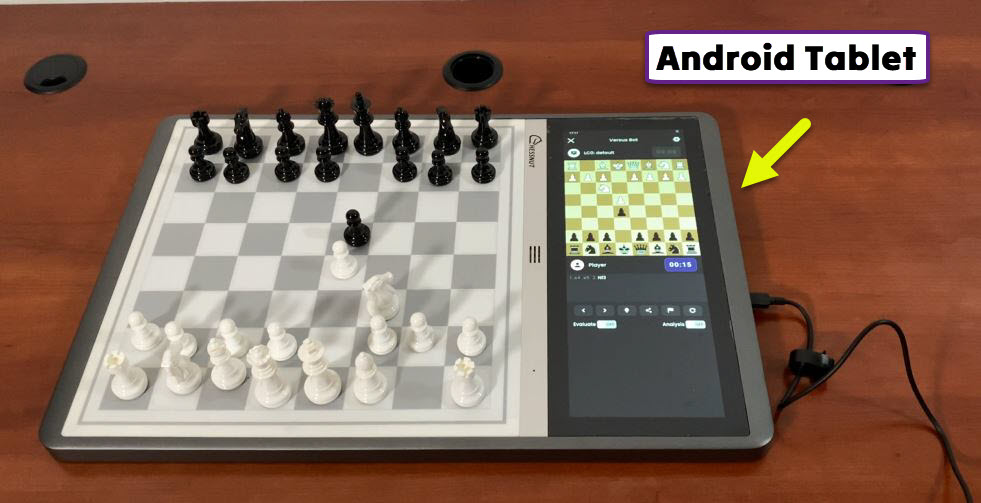 The Chessnut Evo has a 12.3-inch touchscreen display and full piece recognition. Instead of having to use a phone to set it up, you can simply rely on the integrated Android tablet, which has 8 cores and a built-in NPU. It can accurately recognize chessboard images and mimic human clicks, so you can play on your favorite platform with making a compromise. The board felt like a Chessnut Air with an Android tablet attached to it. The interface is quite familiar as you can play against the computer or online.
The Chessnut Evo offers LC0zero integration (in addition to Stockfish & Maia Chess). You can not only download custom engines, but you can also train your own AI engine, which is quite a unique feature. You can import a chess player's past games and train a personalized engine for a low fee (you will need at least 20 games to get started). In Maia Chess, you have an engine that adapts to your style. Just like the Chessnut Air and Pro, the board supports Chess960. It has a multi-color LED interface to give you feedback on your moves.
This smart chessboard not only has Maia but also Stockfish 15 with adjustable levels. It not only lets you play against the engines but also another human opponent in chess clock mode. You have the option to require a tap for move to register (like a regular chess clock) or have the board register the move automatically as soon as you drop a piece to a new square.
With Chess.com, Lichess, and Chess Kid integration, you can use this smart chessboard for more than just playing. There are plenty of drills for you to try to improve various aspects of your game. When playing games, you can turn on analysis and evaluation features to get a better idea how you are doing. The board may be a bit larger than the Chessnut Air but is still very portable. It has a battery that lasts up to 10 hours.
Overall, we found Evo to be one of the most impressive chessboards ever made. It is very convenient as it has an Android interface built-in for online play. It has full piece recognition, so you can set up positions easily. What sets this board apart from others is its support for custom trained AI engines. This board is going to have a full price of $799 but early supporters on Kickstarter will get a giant discount (as low as $459 in the first 3 days and then going to $499).
**Disclaimer: Our posts may feature aff links. As an Amazon Associate, we earn from qualifying purchases. Please read our disclaimer on how we fund this site.