The NFL has millions of fans in the U.S. and around the world. Chances are you have a few of them in your family. If so, you may want to check out these NFL gift ideas:
Levitating NFL Helmet: a floating football helmet with an electromagnetic stand. It has a LED light in the base.
NFL Xbox One S Console Skin: lets you dress up your Xbox One S console in your favorite team's colors.
Football Chess Set: so you love Football and chess? This set lets you support your favorite team on a chessboard.
Gridiron Blitz Interactive Football Game: a fast-paced interactive game with football activities. It comes with a 60″ monitor and 3 levels.
NFL Inflatable Lawn Helmet: measures 4 feet tall and has internal LED lights to stay illuminated at night. Available for various teams.
NFL Shadow Light Bottle Chandelier: makes a nice addition to your man cave. It casts a football shadow on the ceiling.
Tudor Games Electric Football Game: lets you play football with action figures. You get a simple remote to control your offense and speed. 85 pieces are included in the set.
New England Patriots Tabletop Football Game: a cute little game you can play with friends while waiting for commercials to finish. Comes with a 5 x 7 inch replica football field and goalpost.
Football Inflatable Cooler: keeps your drinks chilled. Inflates to 42 inches long. Ideal for tailgating.
Halo Sport: a wearable neuro-stimulation device that helps athletes improve in strength, skill, speed, and other areas.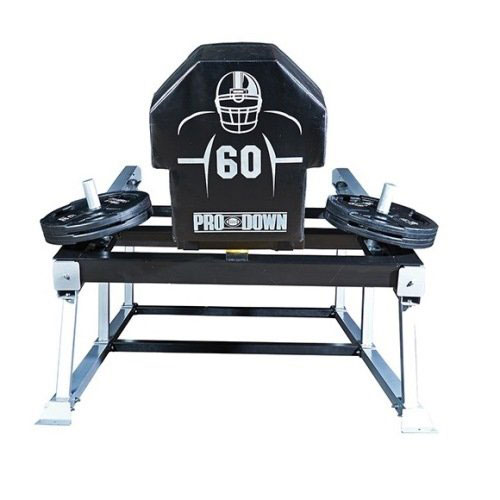 Power Driver Football Sled: an indoor football sled with blocking dummy for functional strength building routines.
Sports Themed Wooden Bar: an L-shaped wooden bar for your man cave. It can be personalized.
Dallas Cowboys Pool Table: a billiard table for your man cave and game room. It measures 8 feet long.
NFL Football Key Sculpture: this is made from over 150 curved keys pieced together to form a metal ball.
Talking NFL Bottle Opener: not only opens your beer bottles but also comes with 25 football quotes.
Oktoberfest Jumbo Beer Mug: a football inspired beer mug with 19oz capacity.
NFL Snack Helmet: has a removable tray for easy cleaning. Great for chips, dips, and candy.
Football Party Plates: you get 60 7″ paper plates for your parties that can be easily disposed.
NFL Bedding Set: comes with a AFC vs. NFC comforter, flat sheet, pillow case, and everything you need in the bedroom.
Sterling Silver Football Cufflinks: made of 925 sterling silver. Lets you dress up for NFL parties like a pro.
Football LEGO Table Lamp: a cool lamp made from LEGO pieces. Great for NFL and NCAA college football fans.

Microsoft HoloLens + NFL: the HoloLens has gotten a lot of coverage in the media. It can be used to enhance the NFL experience by giving fans immersive, interactive viewing.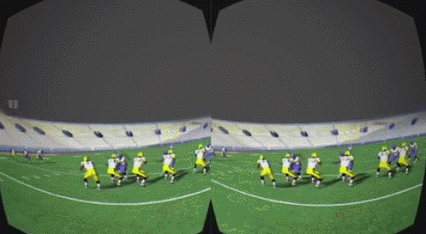 EON Sports VR Simulation: gives athletes live repetitions to improve their game. It improves pre-snap reads and in-game decisions.
Football Chalkboard Sign Ornament: an officially licensed ornament for NFL fans. It measures 3″ x 4″.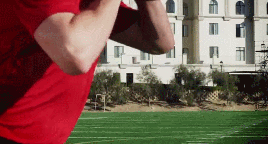 SKLZ Great Catch: watching football is great. Playing it is even more fun. This trainer helps you handle the ball better.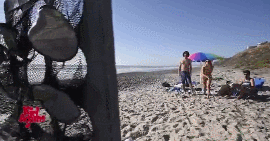 Quarterback Touchdown Football Trainer: has 4 games to keep football fans active. Its 9 pieces snap together for fast assembly.
Mobile Virtual Player: a self-righting robot dummy that improves each player's performance while reducing injuries during training.
NFL Tackle Buddy: a 40″ tall punching bag available with graphics of various teams. This vinyl bag is easily inflatable.
WristCoaches QB Wrist Coach: helps you call the plays when playing football. Great for other sports too.
SKLZ 4-in-1 Universal Kicking Tee: helps improve your kicking game. Comes with non-slip surface and multiple height configurations.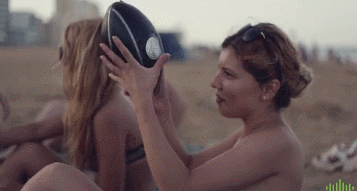 BRO Ball: a football shaped waterproof speaker that glows in the dark and can charge your phone.
Picnic Time NFL Table: a cool fold-out picnic table with seats that lets you show your support for your team anywhere.
NFL Football Lamp: available for various teams. It has 8″ shade and stands 19″ tall.
NFL Shower Curtain Rings: officially licensed shower rings with hook head sculpted as your favorite team's helmet.
Seattle Seahawks Piggy Bank: another cute officially licensed gift for NFL fans in your life.
NFL Leather Steering Wheel Cover: fits most steering wheels. Available for the fans of all NFL teams.
Have you found cooler NFL Football gift ideas? Please share them here.
**Disclaimer: Our posts may feature aff links. As an Amazon Associate, we earn from qualifying purchases. Please read our disclaimer on how we fund this site.