Tetris should not need any introduction. It is a tile-matching puzzle originally released in 1984. Many of us were lucky enough to play it back then. The game has inspired many products in the past couple of decades. Here are a few Tetris gadgets and gift ideas you shouldn't miss: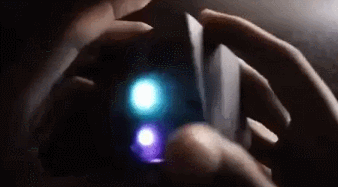 More gadgets like this:
here
Futuro Cube: a 3x3x3″ electronic Rubike's Cube with games like Tetris, Snake, and Gomoku. Allows you to design your own games and apps.
Tetris MicroCard: a tiny gadget that lets you play a game of Tetris anywhere. It has 6 control buttons and a mute switch.
Tetris Nano Electronic Carabiner: lets you play the original game on the go. Comes with a carabiner clip to hook on anywhere.
Tetris Animated Alarm Clock: displays the time in tetriminos and plays classic music from the game.
Tetris Ring Box: we have already covered a bunch of awesome geeky rings here. This Tetris ring box is a great match for many of them.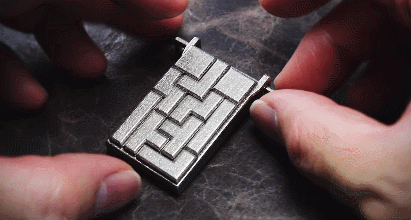 Tetrominoes Puzzle Pendant: a Tetris necklace made of multiple parts that works like a puzzle. It is made of polished nickel steel.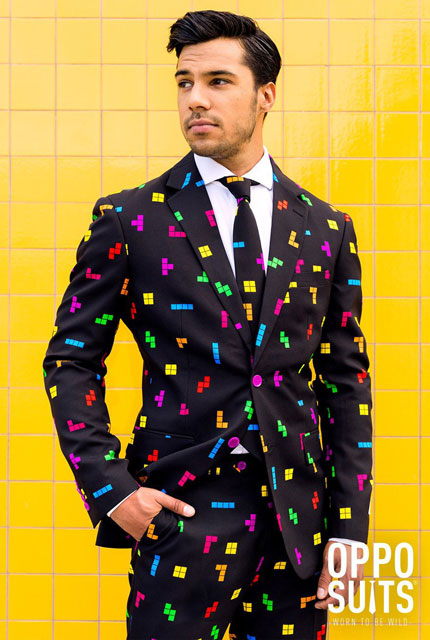 Tetris Suit: a colorful puzzle suit from Opposuits. One of many geeky suits these guys have available for sale.
Poprageous Tetris Leggings: another cute set that lets you dress up in Tetris colors.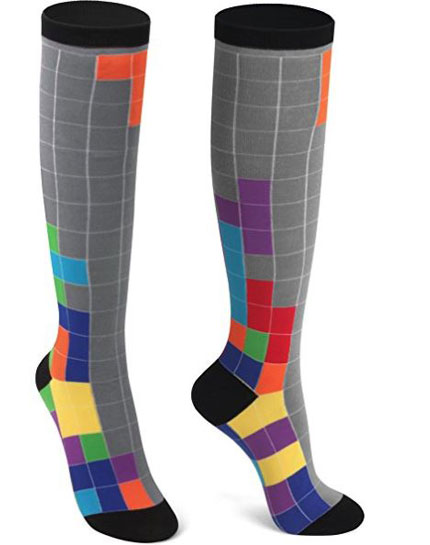 Delisocks Tetris Socks: colorful knee high Tetris socks. Other cute patterns are also available.
Tetris iPhone Shell: protects your phone against scratches and has Tetris on its back.
Radica's Big Screen Tetris: has 3 modes and a large enough screen for you to enjoy the game. Runs on 3 x AAA batteries.
Paladone Tetris Ice Cube Tray: has 9 ice cube molds with a tray made from silicone.
Tetris Heat Changing Mug: has Tetris blocks that come to life as you pour in your hot drink.
Tetris Coffee Table: an interactive coffee table with a fully functional gaming console and retro games like Tetris and Snake.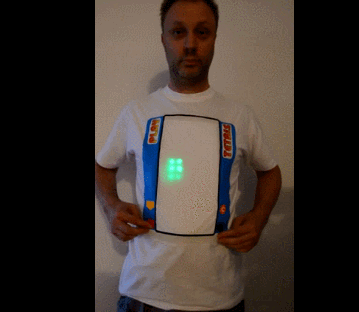 Tetris T-Shirt: unlike many other Tetris clothing items, this one is fully playable. It was built on an Arduino Uno.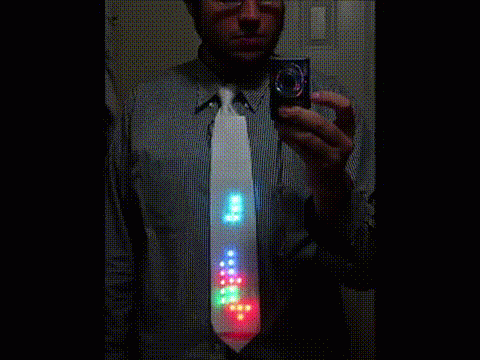 LED Tetris Tie: has 80 RGB LED pixels controlled by a DigiSpark micro-controller.
Tetris Hair Pieces: pretty self-explanatory. Comes with a total of 7 Tetris pieces.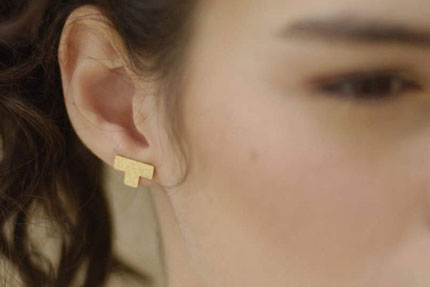 Tetris Studs: affordable retro earrings for geeks in your life. The earrings and ear pins are made of gold plated hammered brass and sterling silver.
WZT Tetris Cushion: ships with 7 pieces in different sizes. Great to keep children entertained.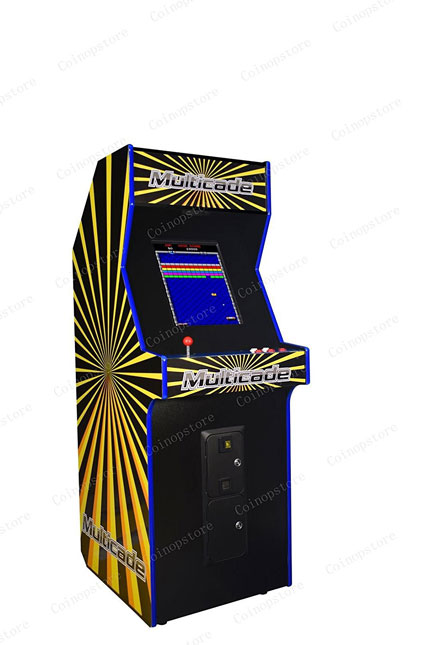 Multicade Arcade Cabinet: compatible with 60-1 and 412-1 PCB game boards. It lets you play PAC-MAN, Donkey Kong, Centipede, and other retro games. Comes with a 19″ monitor.
Mattel Radica Tetris 360: lets you play the classic game of Tetris from four sides.
WISDOMTOY 3D Tetris Puzzle: a brain teaser educational toy for kids. It has 54 pieces included. Encourages creative thinking and problem solving.
Tetris 3D Printed Puzzle: if you have access to a 3D printer, you can now print your own Tetris puzzles.
Have you found cooler Tetris inspired gadgets? Please share them here.
**Disclaimer: Our posts may feature aff links. As an Amazon Associate, we earn from qualifying purchases. Please read our disclaimer on how we fund this site.