Nixie Tube Chessboard with IN-7 Nixies 🔺 Gadgetify
Chess is a wonderful board game you can play against anyone to keep your brain sharp. You don't need fancy chessboards and pieces to play the game but many of us would love to own a few. Here are 35+ geeky chess sets you shouldn't miss:
3D Dragon Chess Set: if you have have a thing for dragons, you should give this chess set a look. It has a beautiful glass board with poly-resin base and pewter pieces.
Harry Potter Wizard Chess Set: an officially licensed item for Harry Potter fans. The board measures 18.5 x 18.5 inches.
Metal Art Chess Set: these chess pieces are made from nuts and bolts. Each piece is crafted individually by good people at MetalDiorama.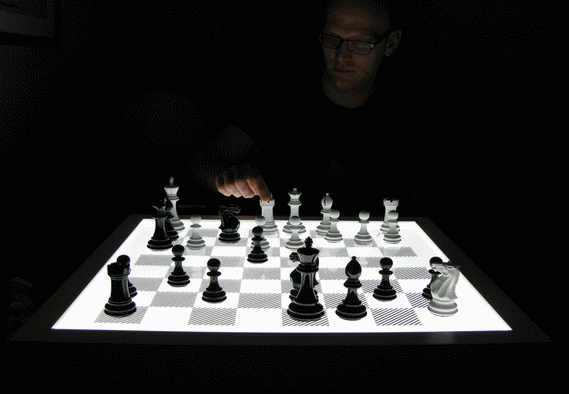 Purling London Dark Chess Set: a beautiful set that comes with an illuminated board and hand-craved pieces.
MegaChess Giant Chess Pieces: an outdoor set with a 25-inch king. Made of high-density plastic with UV protection.
Cats versus Dogs Set: lets you settle the endless debate whether cats are superior to dogs or the other way around.
Star Trek 3D Chess Set: a fully licensed set measuring 14″ tall, weighing 5.8 pounds. Its pieces are coated in 24 karat gold or sterling silver.
Batman Gotham Cityscape Chess Set: as the name suggests, this set comes with Batman, Robin, Catwoman, the Joker, and other characters from the movies as chess pieces. You can press the Batman symbol to light up the board.
The Legend Of Zelda Chess Set: has 32 custom Zelda figurine chess pieces made out of vinyl. Zelda is the queen while Link, Impa, Epona, and Darunia are the white king, bishops, knights, and rooks. The villains are represented by the black pieces.
Law Chess Set: looking for a gift for the special lawyer in your life? This chess set is worth a look. It has handcrafted pieces with Italian stone tiles playing board.
Photon Chess: a glowing LED chessboard for night play. The board measures 12 x 12″ and has LEDs available in 6 colors.
Nixie Chessboard: a geeky chessboard with Nixie pieces. The board glows in the dark with IN-7 (round) or IN-15 (oval) pieces.
Lord of the Rings Chess: 32 chess pieces modeled after characters from the LOTR movies. Has a map of Middle-Earth mounted below the playing surface.
3D Printed Pokemon chess pieces: you get 32 pieces modeled after Pokemon characters. Just bring your own chessboard.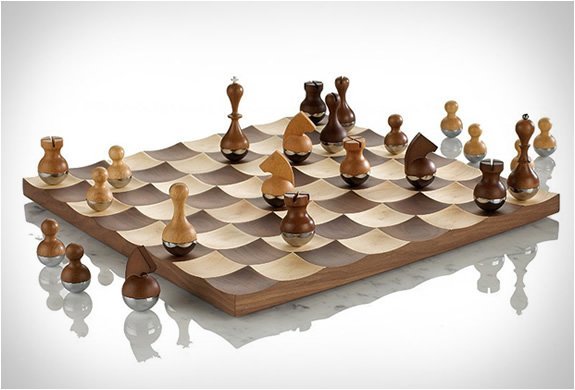 Wobble Chess Set: has a concave surface that stabilizes the chess pieces. Designed by Adin Mumma.
Vertical Chess Set: a vertical wall mounted Staunton chess set with weighted pieces. Great for teaching and analysis.
Magnetic Globe Chessboard: a magnetic globe with a chessboard all over it. You can actually play on it.
Vertikal Gravity Chess: a magnetic rotating chessboard that moves on a horizontal access, adding a new dimension to the game.
Air Plant 3D Printed Chess Set: has a bamboo board and 3D printed chess pieces that hold plants.
Skyline Chess: has pieces inspired by some of the most skylines. They are 3D printed.
Raspberry Turk: a chess playing robot based on Raspberry Pi and programmed with Python.
Wireless Arduino Chess: allows you to play against others around the world without having to move the pieces yourself.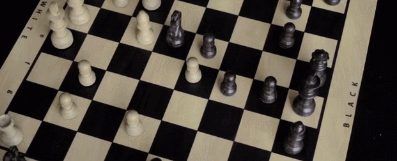 Square Off: lets you play against a computer or online opponents without having to move your pieces. It has AI with 20 difficulty levels.
IoT Connected Chess Board: a light-up chessboard that allows you to play against your friends over WiFi.
3D Printed Metal Chess Set: you can 3D print this chess set with bronze and copper filament (copperFill, bronzeFil).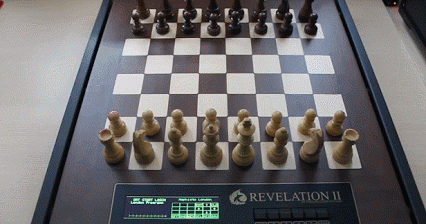 Revelation II: lets you play against some of the strongest chess engines around. The board features LED lights and individual piece recognition.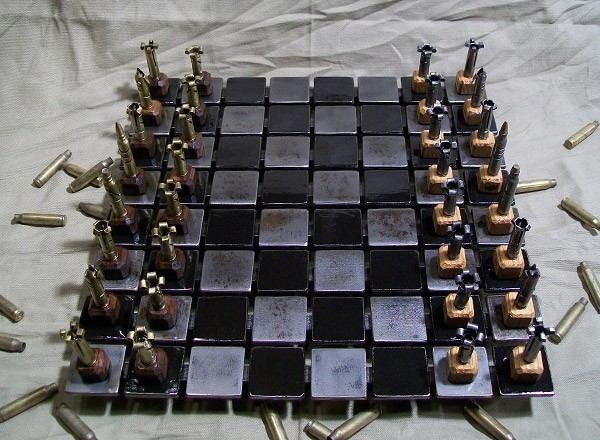 Steel & Bullet: .223 caliber bullet casings were used to complete this. Each piece has a hardwood base.
Greek Gods Chess Pieces: comes with solid resin and handpainted pieces inspired by the Greek Gods. Just bring your own board.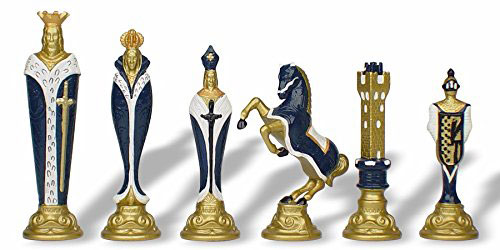 Renaissance: a spectacular set with heavy handpainted chess pieces for those of you looking for a unique set.
Greek Roman Army Metal Chess Set: a 17 inch set with Roman Greek character pieces.
Transformers Chess: another geeky chess set for Transformers fans. It comes with Ironhide, Jazz, Bumblebee, Rachet, Starscream, Blackout, and Bonecrusher pieces.
Samurai Chess Set: an elegant hand carved chess set from Jim Arnold. It measures 42″ by 24″. The pieces are made from maple and walnut.
Handmade Steampunk Chess: another custom steampunk chess set with a mechanically magnetic lock, working clock, and steampunk components.
Fire & Ice Steampunk Chess Set: a pretty unique bundle of chess pieces from SteamPunkArtEmporium.
50 Caliber bullet shell chess pieces: has 1/8 inch flat steel squares welded to 1/2 inch square bars. The pieces are made from .50 caliber bullet shell casings.
Tool Chess Set: these are handcrafted out of everyday hardware pieces, powder-coated for a beautiful finish.
Have you found cooler chessboards and pieces? Please share them here.
**Disclaimer: Our posts may feature aff links. As an Amazon Associate, we earn from qualifying purchases. Please read our disclaimer on how we fund this site.