The Star Trek franchise has millions of fans around the world. Plenty of products were inspired by starships and characters in its movies. Here are 30+ gift ideas for Trekkies you shouldn't miss:
Star Trek 3D Chess Set: comes with 24kt gold and sterling silver plated chess pieces. This chessboard has 3 x 4.25inch playing boards with 4 additional 2.13inch movable attack boards.
More gadgets like this:
here
Star Trek Electronic Door Chime: a motion-sensitive chime for Star Trek fans. Mount it next to your door to get alerted when someone crosses the threshold.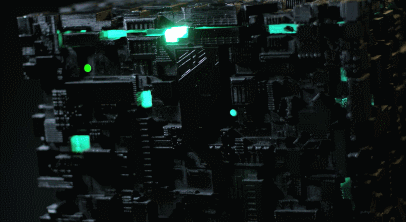 Borg Cube PC: an awesome gaming computer with a quad-core processor and graphics card ready for VR games.
48 in. Klingon Bat'leth: a stainless steel massive Klingon weapon with leather padded handle. It has 3 holding spots.
Hand Forged Bat'leths & Mek'leths: this set comes with 2 of each weapon plus a wall mount. You will need 50*38 inches of wall space.
Star Trek Touchscreen Watch: tells the time and date with a touch or two. It is water resistant.
Star Trek Enterprise Rocker: a handcrafted rocker for your children. It entertains kids up to 5 years old.
Boldly Going Ring: made by Paul Michael, this Star Trek ring is available in white gold, sterling silver, gold, and platinum with blue diamonds.
Star Trek Starship Kinetic Pendant: a geeky piece of jewelry inspired by Star Trek. It is made in sterling silver with Topaz.
Good Bye Old Friend Pendant: a geeky Star Trek necklace available in white gold, yellow gold, platinum and sterling silver. You get blue and green gemstones to choose from.
U.S.S Enterprise Sushi Set: a full set of sushi-ware shaped like the U.S.S. Enterprise from the TV series. It has a wooden base with sauce dish, chopsticks, and everything you need to serve sushi.
Star Trek Enterprise Pizza Cutter: perfect for geeks who also happen to enjoy pizza regularly. Has a stainless steel blade with zinc-alloy chromium-plated body.
Star Trek Borg Cube Fridge: this multi-function fridge keeps your food cool or warm. It also glows green on the outside.
Hallmark Star Trek Beyond U.S.S. Franklin Ornament: a Christmas tree ornament made with Star Trek fans in mind. It lights up at the press of a button.
Handmade Star Trek Clock: an elegant clock with 12 starships and vessels from Star Trek.
3Doodler Create Star Trek Pen: a plastic handheld 3D printing pen with 15 Star Trek projects. Extrudes heated plastic that cools instantly.
Star Trek U.S.S Enterprise NCC-1701-A Drone: a remote control drone with 10 sounds and lights. It has a 2.4GHz controller.
Star Trek Cat Activity Center: an uber-cool cat tree with multiple areas for your cats to play, climb, and rest.
Star Trek Bat'leth Necklace: not ready to own a large Bat'leth? This one lets you wear one around your neck.
Star Trek Necklace: another piece of jewelry by Paul Michael. It is available in silver, White yellow or black rhodium gold with white diamonds and rubies.
Boldly Star Trek Necklace: designed after the iconic Star Trek spaceship. Available in 16 to 20 inches.
Star Trek Borg Arm: you can wear this on either arm for Cosplay. Available in various finishes.
Klingon Daqtagh Warrior's Knife and Sheath: perfect for cosplay. Each piece is handmade with the sheath and knife being fully fused.
Star Trek Warship 3D Lights: a 3D illusion lamp with 7 color modes and 1 flashing mode.
Star Trek The Next Generation U.S.S. Enterprise Ornament: another Hallmark ornament that lights up with a simple press. Runs on battery.
Star Trek Bluetooth Communicator: a fully functional Star Trek communicator that lets you stream music and make calls. It comes with 20 sound effects and voice clips.
Star Trek TNG Bluetooth ComBadge: connects to your phone via Bluetooth and has a microphone for hands-free calling.
Star Trek TNG Ring: a piece of jewelry for Trekkies. It is made in sterling silver, 14K white, rose, and yellow gold.
Star Trek Steel Salt and Pepper Shaker Starships: simply fill these with salt and pepper, and you are ready to go. The bottom plug allows for easy filling.
Mega Bloks U.S.S. Enterprise NCC-1701 Construction Set: comes with everything you need to build your starship with working lights and cute action figures.
Star Trek Quartz Pocket Watch: you can wear it around your neck or use it as a regular pocket watch.
Star Trek Tulip Kitchen Set: a cool light-up kitchen table with 4 chairs covered in tan vinyl. They have an aluminum base.
Fully Motorized Star Trek USS Enterprise Model: this model is fully lit and motorized. It is a 1:350 scale piece.
Star Trek Phaser EVA Phaser Rifle: you can get this as a 3D printed kit or finished prop with the electronics parts.
Have you found cooler gifts for Trekkies? Please share them here.
**Disclaimer: Our posts may feature aff links. As an Amazon Associate, we earn from qualifying purchases. Please read our disclaimer on how we fund this site.