Robots are the future. It is not too late to start learning about robot programming. The Darwin-OP Humanoid Research Robot can help your cause. The robot comes with various sensors, high payload capacity, and a whole host of advanced features to accommodate your projects. Here is a summary of what the robot has to offer:
Hot Computer Stuff
Walking speed: 24.0 cm/sec (9.44 in/sec)
Standing up time from ground: 2.8 sec (from facing down) and 3.9 sec (from facing up)
PC: 1.6 GHz Intel Atom Z530 on-board 4GB flash SSD
20 actuator modules: 6 DOF leg x2+ 3 DOF arm x2 + 2 DOF neck
Standby mode
Battery: 30 minutes
3-axis gyro, 3-axis accelerometer, detection microphone
WiFi, Ethernet, Camera, HDMI, and more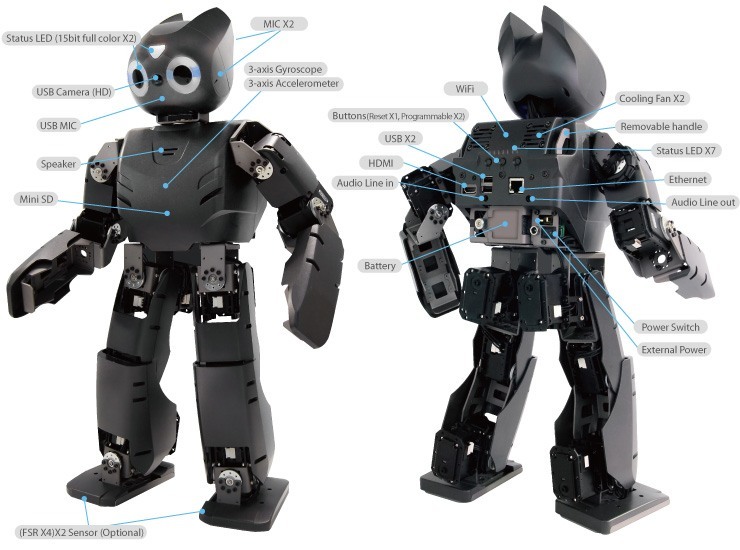 The robot is not cheap but has a ton of features to help you experiment with robots and learn more in the process. The below video shows the Darwin-OP robot in action.
You can find out more on trossenrobotics.com.
Disclaimer: *Our articles may contain affiliate links. Please read our disclaimer on how we fund this site. As an Amazon Associate, we earn from qualifying purchases.