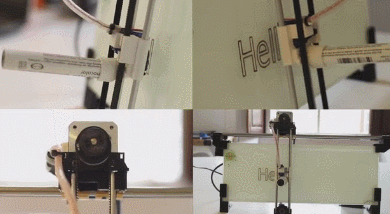 Meet the iBoardbot: an internet controlled whiteboard robot that can write, draw, and erase on a glass surface. You can use it as a Twitter wall or draw fun graphics with it. The web app lets you control the board. The robot comes with an open API for developers, so you can use it to write motivational quotes/tweets or keep up with the weather forecast in your city.
You may also want to see:
iBoardbot has text, drawing, and graphics modes. The robot is based on an Arduino board. You can find out more about its various models here.
*Our articles may contain aff links. Please read our disclaimer on how we fund this site.