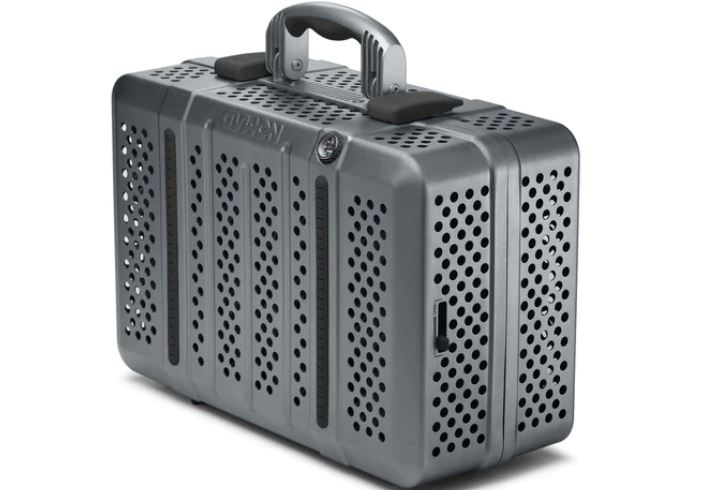 Here is another compact grill and smoker that you can take anywhere with you to cook your meats. The NOMAD Grill & Smoker has 425 square inches of grilling space. It has stainless steel grates and vent sliders with magnets for airflow control.
This grill has a soft, ergonomic handle. It also has a thermometer integrated. You can find out more about it here.
**Disclaimer: Our posts may feature aff links. As an Amazon Associate, we earn from qualifying purchases. Please read our disclaimer on how we fund this site.