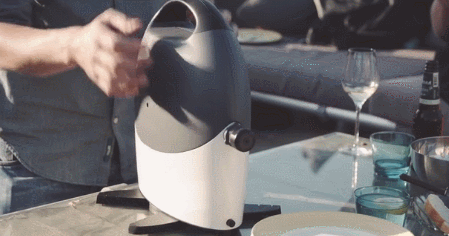 We have covered plenty of cool grills here in the past. The nomadiQ happens to be a portable gas barbecue that you can take anywhere to grill your meat. Each side has a 110 sq. in grilling surface. You can control the temperature for each side using the knobs positioned on the side. The grill has dishwasher safe parts.
The nomadiQ barbecue can be used with disposable gas cartridges. You can also connect larger gas tanks to it. More information is available on Kickstarter.
**Disclaimer: Our posts may feature aff links. As an Amazon Associate, we earn from qualifying purchases. Please read our disclaimer on how we fund this site.