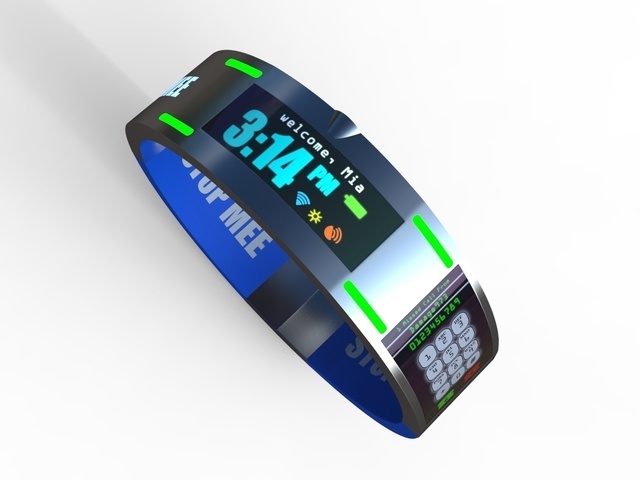 We have seen plenty of interesting smart wearables in the past few months. The StopMee seems to be another capable of helping you out. It can monitor blood pressure, remind you to wash your hands, and alert you when you are too fatigued. You will also be able to answer or dial calls from your wrist. StopMee will a GPS button to show your location when pressed.
StopMee can help you stay awake while you are driving. It will have 5 sensors to get the job done. You can use it to find your phone, answer phone calls, and do a whole lot more. The most intriguing part about the StopMee prototype is that it uses kinetic energy to power its display. Here is how the developer described it:
Kinetic Energy is energy that is in motion even though you can't see it happened. There are batteries designed inside the belt and the power is saved there for when you're at the office, or driving in your car. So, you will never need to charge it! Also, if you want to charge it fast, before going to bed at night you can put the wristband on the StopMee PadDock and it charges via Wifit.
I can't say we are not intrigued with the idea. Being able to use sunlight or motion to power wearables seems ideal. But this is just a prototype now. Can the developers deliver? We will have to wait and see.
Disclaimer: *Our articles may contain affiliate links. Please read our disclaimer on how we fund this site. As an Amazon Associate, we earn from qualifying purchases.