There are plenty of expensive but boring earrings on the market. Looking for rad cuff & wrap earrings to make a geeky statement? You should give these a look:
More gadgets like this:
here
Elfin Dragon Ear Wrap: makes a great gift for the Game of Thrones and dragon fans in your life.
Anubis Ear Cuff: a silver earring inspired by the Stargate movie. Great gift for those into Egyptian mythology as well.
Spider Web Ear Wrap: can wear this web and spider on either ear. It requires one piercing.
Peridot Alchemist Ear Cuff: a unique earring made with gear, aluminum, wire and other steampunk components.
Wing Ear Jackets: a pair of feather studs and jackets requiring one piercing. They are made of 100% sterling silver with 18k gold plating.
Glow In the Dark Dragon Ear Cuff: these glow in the dark and have luminous beads.
A Night with Goethe Ear Wrap: a left ear wrap with dragon wings. Requires one piercing.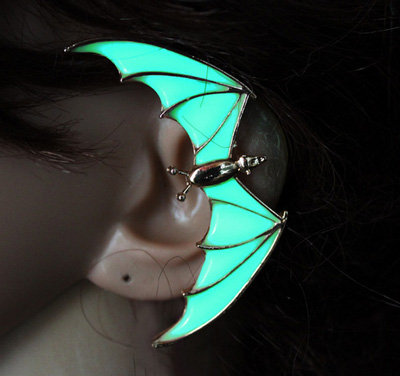 Vampire Bat Earring: doesn't require any piercing and glows in dark settings.
Steampunk Gear Ear Wrap: another head turning earring for your left ear, secured with a steel post.
Scorpio Zodiac Ear Cuff: a scorpion ear wrap that measures 2-1/4″ long. It is cast in sterling silver.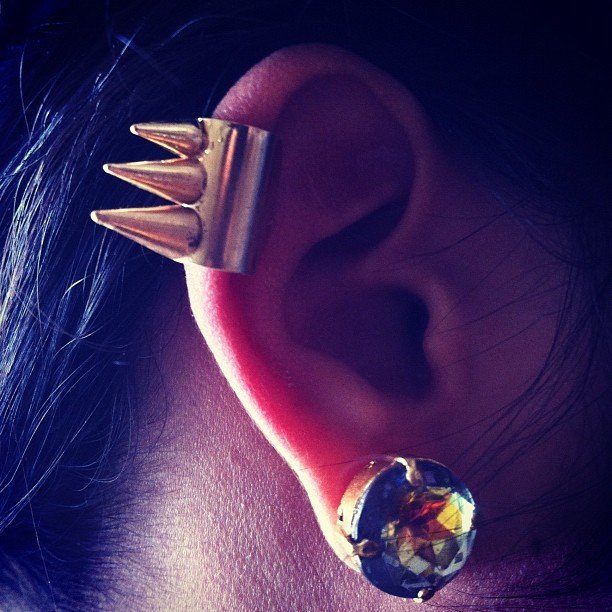 Gold Spike Ear Cuff: a gold spiked ear cuff that wraps around your upper ear. Not too expensive either.
Frog Earring: a solid sterling silver frog that sits on the top of your right ear. It wraps like a Bluetooth headset.
Cobra Ear Wrap: cast in solid sterling silver, this ear wrap doesn't require piercing. Made by Marty Magic Jewelry.
Spider Web Ear Wrap: available for both the left and right ear. It doesn't require any piercing.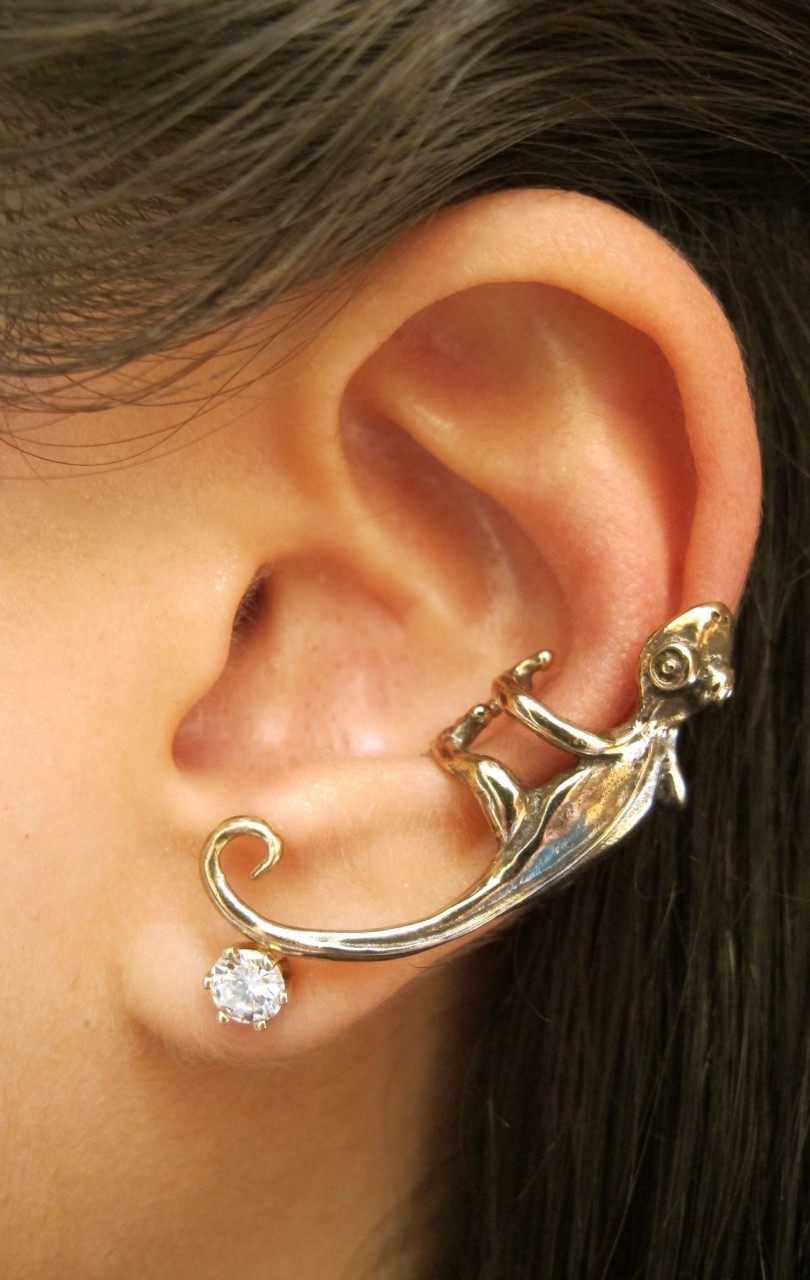 Gecko Ear Climber Cuff: a playful bronze ear cuff. It is lightweight and doesn't require piercing.
Octopus Ear Wrap: a bronze octopus ear wrap with tentacles and details on both sides.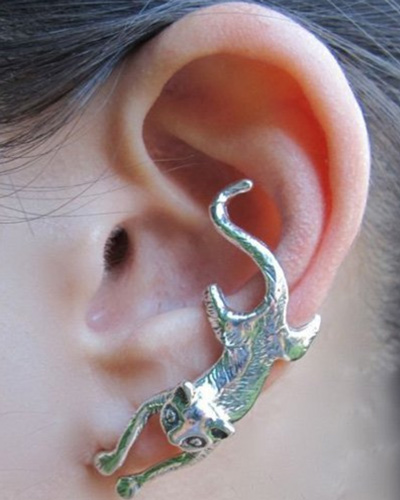 Cat Ear Cuff: these kitty earrings make a nice gift for cat people in your life.
Soft Spikes Ear Cuff: handmade with re-purposed materials from the electronics industry. These are lightweight with 4-5 inch pieces.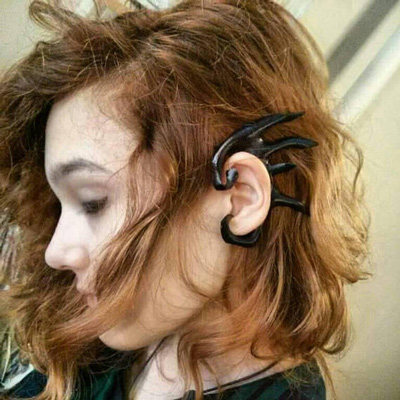 Dragon Wing Leather Wrap: great for cosplay and other occasions. Made from hand formed and painted leather.
Angel Wings Ear Cuffs: these wings light up and glow in low light environments. They are made of silver-plated zinc alloy.
Snake Ear Climber Ear Cuff: another glow-in-the-dark earring for evening parties.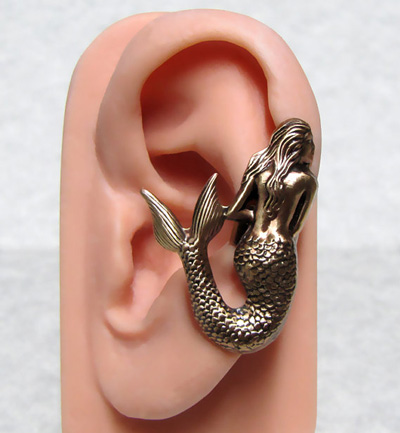 Mermaid Ear Cuff: an adjustable, beautiful nautical ear cuff measuring 35mm long x 25mm wide.
Skulls Earring: great for Halloween and other parties. It is available in gold or silver.
Sugar Skull Earrings: ear cuffs with a glowing skull for Halloween. It is available for your left and right ears.
Podcast Ear Cuff: so you enjoy podcasting or music production? You should give these a look.
Leaves & Flowers Ear Cuff: another beautiful ear cuff that glows in the dark in purple and turquoise. It has a clear crystal AB suspended at the end.
Have you found cooler ear cuffs and wraps? Please share them here.
**Disclaimer: Our posts may feature aff links. As an Amazon Associate, we earn from qualifying purchases. Please read our disclaimer on how we fund this site.