Only two more parts left as we count down the top 100 must own accessories for the year of 2009. There are of course plenty of other gadgets that didn't make our lists, but the ones that did are pretty solid and make great gifts. With that in mind, here is the 9th part of this series: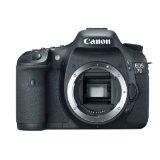 Canon EOS 7D 18 MP CMOS Digital SLR Camera: one of the best digital SLR cameras to buy if you don't want to rock your boat and pay a few thousands of dollars to take photos. 18 MPs are more than enough for most people, and the SLR beats out a lot of its peers easily.

Hot Computer Stuff
Panasonic Lumix DMC-GF1 12.1MP Camera: an advanced digital camera that comes with interchangeable lens. Not a DSLR but pretty good for what it is.

Panasonic Professional AG-HMC40 AVCHD Camcorder: one of my favorite gadgets for the year of 2009. It's a prosumer camcorder that is affordable and gives you a lot of bang for your buck.

Automatic Electric Robomower Robot Lawn Mower: wouldn't it be nice if you didn't have to mow your lawns and could outsource the process without having to pay someone to do the job for you? That's what this robot does.
LG 55LH85 55-Inch 1080p 120Hz Wireless HDTV: a wireless HDTV that lets you stream HD content to your TV from anywhere in your house. Just hook up all your media sources to your media box, and you are all set.
Nokia – Booklet 3G Netbook: one of the best netbooks all around. It can go for 12 hours. Comes with HDMI and GPS support and is super slim too.

Apple Magic Mouse: finally an Apple mouse that finally works. It's certainly not cheap, but if you own a Mac, this is a nice mouse to own.
TwitterPeek Mobile Tweeting Device: one of the new comers that takes advantage of the boom in the social media. If you are into Twitter and need a dedicated device (don't want to pay for an iPhone contract), TwitterPeek is a good alternative.

Fitbit: it's a cool accessory that keeps track of your activity everyday, tells you how many calories you have burned, and how much you have to go to meet your daily goal.
Kindle DX: the big brother of Kindle 2.0, Kindle DX is a good option for business professionals and college students. The large 9.7 inch screen makes it easy to read college books and business documents.
Feel free to add your favorite gift ideas below.
**Disclaimer: Our posts may feature aff links. As an Amazon Associate, we earn from qualifying purchases. Please read our disclaimer on how we fund this site.